Hypertension, also popularly known as high blood pressure, is a chronic disease that has long been associated with the age factor, since it affects the vast majority of elderly people. But that is coming, growing and reaching gradually with each passing year more people from all age groups and social classes . Considered a silent disease, its symptoms only appear when it is in an advanced state.
Blood pressure varies during the day, rises when we are doing some physical activity, agitated or experiencing a moment of stress and reduces when we are at rest, relaxing or sleeping. And it is exactly through these changes that the existence of high blood pressure is verified . When it is found that the blood pressure with the person at rest is equal to or greater than 14 X 9 (140 mmHg X 90 mmHg), it is a strong indication that he is affected by high blood pressure (hypertension).
What is High Blood Pressure (Hypertension)?
The blood pressure that indicates whether the pressure is high is the blood pressure in the arteries . When the levels of this blood pressure are elevated, the heart is forced to exert much greater effort than normal for the blood to be distributed throughout the body. With this increase in effort, the patient suffers serious risks of suffering vascular complications such as stroke, heart attack, arterial aneurysm, chronic kidney disease and even vision complications.
Main Causes of High Blood Pressure
At the top of the list of causes of high blood pressure (hypertension) is the hereditary factor, which affects around 90% of patients . But there are other factors that trigger the disease and in these cases, they can be avoided by changing habits, opting for a healthier and more regulated life on a daily basis. Among the main causes are:
Cigarette;
Consumption of alcoholic beverages;
Obesity ;
Stressful life;
High consumption of salt;
In addition to these risk factors, people with altered cholesterol levels , diabetics , the elderly and black people are more likely to trigger the disease. If you are part of the risk group, double your care and check your blood pressure whenever possible.
Prevention of High Blood Pressure
The best way to prevent high blood pressure from happening is to adopt healthy habits for your life. The less fatty diet, with less salt in its preparation and always opting for vegetables, legumes and natural foods. Avoid the consumption of soft drinks, canned goods, sausages and fast food . The practice of physical exercise is also recommended to assist in weight control and also to act in the better functioning of the body. Have leisure time during the week and avoid living a stressful life!
High Blood Pressure Symptoms
Symptoms of high blood pressure only appear when it is already aggravated, so do not wait to seek medical attention. Ideally, all people should check their blood pressure at least once a year, in a medical consultation. In the case of people who are part of the risk group, at least 2x a year. This is the best way to find out when the disease is still starting, to be able to control it through treatment. When the pressure rises too much, the patient may feel:
Severe headaches;
Chest pains;
Dizziness;
Ringing in the ear;
Weakness;
Blurry vision
These are obvious symptoms that the pressure is high, but they can be confused with other health problems, so when looking for an emergency care immediately the blood pressure will be checked for confirmation.
High Blood Pressure Treatment
Unfortunately high blood pressure has no cure, but it is possible through treatments indicated by the cardiologist to control it and the patient to have a normal life. In the case of hypertension considered mild, which has a minimum pressure between 9 and 10 in the measurements, the treatment without medication is initially attempted, only through changes in habits that greatly influence the condition. Change the diet, practice physical activity, reduce the consumption of salt and alcoholic beverages and maintain a more peaceful life, avoiding stress. Reducing weight is also one of the medical requests, which makes a big difference in the treatment.
If positive results are not observed through changes in habits, the use of vasodilator drugs is necessary, which causes the control of blood pressure levels. Some medications are diuretics and cause the person being treated through urine to eliminate water and salt , which helps to reduce the pressure of blood vessels. More modern ones, on the other hand, do not cause side effects and are able to act actively in controlling pressure. But even through the use of appropriate medications, changes in habits are necessary to obtain the expected result of the treatment.
In the diet, adopt a diet with low salt content and avoid the ready seasonings, such as chicken broth and sache seasonings. Embed, processed and canned products have a high content of fat and sodium, so it is a poison for everyone's health and especially for hypertensive people. Opt for a diet rich in whole grains, fruits and vegetables, especially those with dark leaves.
Give up addictions, such as cigarette and alcoholic beverages. Choose a sport or physical activity that gives you pleasure and do at least 2x a week. Relaxation techniques and even psychotherapy itself can help control stress. Use the medicine in the manner described by your doctor and do not interrupt or reduce the dosage without your cardiologist's guidance. The improper use of medications can also cause complications, in addition to allowing the pressure to change causing harm to health.
IMPORTANT: SUS (Unified Health System) offers some drugs for the treatment of high blood pressure free of charge. They can be picked up at the PHC pharmacies or at Popular pharmacies, by presenting the prescription within the validity period (120 days) and a photo ID.
High Blood Pressure and Fertility
For young couples and men who still want to have children and have high blood pressure or are part of the disease risk group, stay tuned! High blood pressure when left untreated can cause serious complications to the patient, including male infertility . After the lodged complication, it is not reversible after treatment.
For women, high blood pressure is also harmful when it comes to getting pregnant. Even hypertensive women are at risk during pregnancy and therefore deserve extra care in prenatal care . It is essential that you are informed at the first consultation, so that the obstetrician gives a specific and cautious monitoring to the pregnant woman, thus avoiding the risk of complications.
Taking advantage of the space and the subject, I want to tell a novelty to our readers. In partnership with the company Famivita, we have developed a line of specialized products for health and fertility. Among them are FamiFerti fertility vitamins, ViriFerti fertility vitamins, ovulation tests and the FamiGel fertility-friendly lubricating gel , which plays the role of mucus, increasing sperm mobility as well as increasing pleasure. You can find each of these products here in our online store .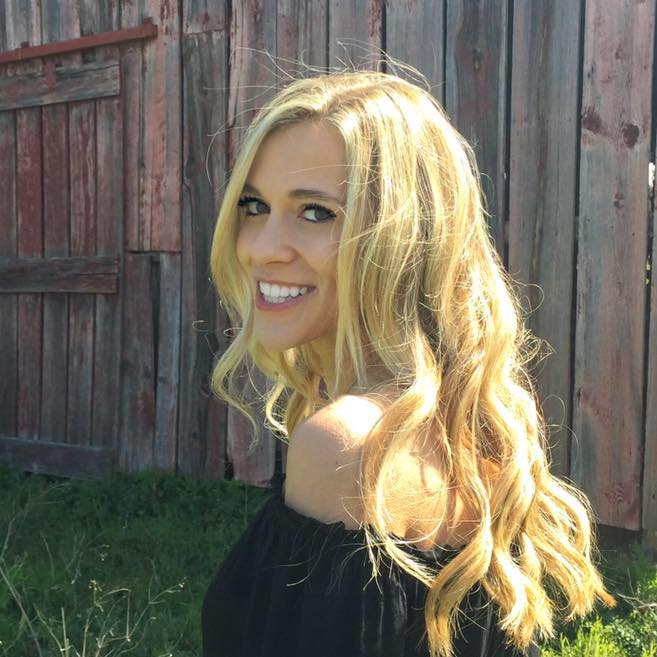 My name is Dr. Alexis Hart I am 38 years old, I am the mother of 3 beautiful children! Different ages, different phases 16 years, 12 years and 7 years. In love with motherhood since always, I found it difficult to make my dreams come true, and also some more after I was already a mother.
Since I imagined myself as a mother, in my thoughts everything seemed to be much easier and simpler than it really was, I expected to get pregnant as soon as I wished, but it wasn't that simple. The first pregnancy was smooth, but my daughter's birth was very troubled. Joana was born in 2002 with a weight of 2930kg and 45cm, from a very peaceful cesarean delivery but she had already been born with congenital pneumonia due to a broken bag not treated with antibiotics even before delivery.