Who has never chosen to go on a diet to lose weight, is not it? The search for a perfect body makes many people look for the ideal diet to help them achieve the weight they dreamed of.
Nowadays, there is a great variability of diets. However, some of them are known not only for the possibility of weight loss, but also for the variety of nutrients in the foods that compose them.
As everything we eat influences our body, it is no different for fertility! The amount of nutrients we eat daily will increase or decrease the chances of conception and, therefore, staying attentive to the diet we follow is an important step for anyone who wants to get pregnant .
A diet low in nutrients , in addition to being able to make you lose weight, can also hinder your chances of getting pregnant, after all, the body is a perfect orchestra that needs to be in tune so that all its functions can be performed well.
And speaking of diets that contain a large number of nutrients, the Mediterranean diet is one of the best known. She was born in Europe, in the region close to the Mediterranean Sea (hence her name!). It has been considered one of the healthiest eating patterns in the world. And do you know why?
Well, to start, you need to know what the Mediterranean diet is. It is characterized by its abundance of fresh and natural , minimally processed foods . In addition, there is a lot of intake of olive oil, which is one of the main sources of fat. Dairy products, that is, those that have milk, should be consumed in moderation, as well as red meat. Oilseeds and seeds are also part of this diet. And, of course, a good wine accompanying all this is very welcome, and should be ingested in moderate quantities.
As it is a diet that was born there near the sea, the consumption of fish is high, and the result of the combination of all these foods is the provision of the necessary nutrients for the maintenance of our body, preserving the basic and also reproductive functions. In the Mediterranean diet there is no room for fried foods and processed foods, with a predominance of salads and fresh foods.
Benefits of the Mediterranean diet
The benefits of this diet are studied worldwide. Due to all the nutrients that are involved in its consumption, the life expectancy of the inhabitants of countries where the Mediterranean diet is adopted is high and, therefore, it has been a choice in other regions, too.
For the heart, the Mediterranean diet has very positive results. Due to eating fresher foods and reducing the consumption of trans and ultra-processed fats, the levels of LDL – the good cholesterol – are very high, while the levels of HDL – the bad cholesterol – are very low. In this way, they end up avoiding cardiovascular diseases since all the essential nutrients for the proper functioning of the heart are being ingested.
For fertility, the Mediterranean diet contributes due to its combination of little animal protein with a lot of vegetable protein, in addition to fiber intake. A study carried out in 2010 points out that the Mediterranean diet is associated with high rates of conception even in women of older age.
There are also studies that indicate that the success rates in women who undergo fertility treatment and follow this diet are higher . A 2018 study found positive results in women who followed the Mediterranean diet for six months before undergoing fertility treatment. They had a significant increase in the chance of getting pregnant when compared to women who did not follow such a diet.
Main nutrients that make up the diet
Omega-3: present mainly in fish, omega-3 has an important role in the menstrual cycle, as well as in the development of eggs.
Vitamin D: this vitamin will regulate the levels of progesterone and estrogen, allowing a menstrual cycle that is also regulated, which makes it possible to increase the chances of conception.
Selenium: this antioxidant helps in controlling cholesterol in the body and acting in the development of follicles.
Zinc: an adequate intake of zinc will assist in the early stages of egg development, improving cell division and thus the chances of being fertilized.
Folic acid: reduces the risk of malformations of the baby, as well as problems that may occur during pregnancy, such as pre-eclampsia and premature birth.
A diet that provides a wide range of nutrients will have a positive impact on the body and, consequently, on its fertility. Therefore, eating foods that are healthy and that are rich in vitamins and nutrients is an important step towards achieving the positive dream. Even if the Mediterranean diet is not your choice, it is recommended that you choose the foods that contribute to maintaining your health and also to increasing the chances of conception. Make good choices and good luck!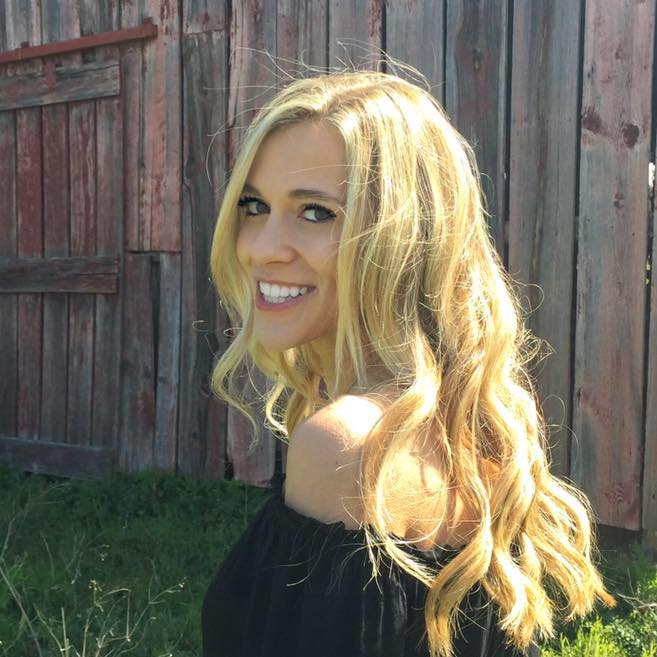 My name is Dr. Alexis Hart I am 38 years old, I am the mother of 3 beautiful children! Different ages, different phases 16 years, 12 years and 7 years. In love with motherhood since always, I found it difficult to make my dreams come true, and also some more after I was already a mother.
Since I imagined myself as a mother, in my thoughts everything seemed to be much easier and simpler than it really was, I expected to get pregnant as soon as I wished, but it wasn't that simple. The first pregnancy was smooth, but my daughter's birth was very troubled. Joana was born in 2002 with a weight of 2930kg and 45cm, from a very peaceful cesarean delivery but she had already been born with congenital pneumonia due to a broken bag not treated with antibiotics even before delivery.