The female body works like a real gear, and any difference in its functioning can indicate that something is happening. It is no different for when a woman becomes pregnant and the signs that the body gives that everything is happening, since the body will have to adapt to face one of its greatest transformations of all life. But in the case of temptants, who are months or years in search of their positive dream, any sign, however small it may be, can be considered symptoms of pregnancy. Therefore, we will understand what can be considered a true indicator of ongoing pregnancy and what can be confused with other normal factors of the menstrual cycle.
There are some symptoms that are recognized by everyone as symptoms of pregnancy, while others that can be confused with symptoms of PMS or even other factors and health events. Let's list which are the main and most evident of a pregnancy.
Main Symptoms of Pregnancy
Breast sensitivity
Sensitivity to strong smells, including perfumes;
Morning sickness;
Dizziness;
Excessive salivation;
Greater than normal tiredness;
Increased urinary frequency.
Even if it is pregnancy symptoms that cause a warning to a woman who is expecting a positive or who is not preventing herself, it is necessary to take into account other factors, such as menstrual delay.
When Do Pregnancy Symptoms Start?
Many women have this doubt, even to ensure that they are not experiencing symptoms developed by their own head, the famous psychological pregnancy. But it is necessary to know when they can occur and are reliable. Usually the most evident symptoms of pregnancy start to occur from the 5th or 6th gestational week , which occurs around the 7th or 14th day after the date when menstruation should come .
But symptoms such as nausea and morning sickness can happen even before the delay, as in some cases the woman is able to suspect the pregnancy even before the menstrual delay . However, the most evident signs resulting from the changes in the female body, such as abdominal swelling, shortness of breath, constipation of the intestine and heartburn are as the belly grows and during pregnancy.
It is worth mentioning that not all women experience symptoms of pregnancy, in some cases the pregnancy can be discovered already advanced, as in some cases the pregnancy is discovered as early as 5 or 6 months. The cases are rare, but they can happen due to the absence of symptoms, mainly of the absence of menstruation. It is also important to say, that each pregnancy is different from the other , and if in one pregnancy you felt a lot of nausea and heartburn, in the next one it can be all different, as well as the period of discomfort, which can only last the first trimester which is the most normal , how to last until the end of pregnancy.
Is Pregnancy a Symptom of Pregnancy?
Nesting is a not so well-known symptom among women, being popular among those who try tirelessly for signs that they have managed to get pregnant in that cycle. But it is not a symptom considered common and often goes unnoticed.
What is Nidation?
Nesting is the moment that characterizes the implantation of the embryo in the uterus . This factor occurs naturally one week after the ovulatory phase, which marks the beginning of a pregnancy (or 14 days before the menstrual period). During implantation, small bleeding may occur, in some cases imperceptible or mistaken for a menstrual leak. This bleeding is called nesting .
Nesting occurs in all women, but not all are able to detect the symptom. But if you noticed the presence of nesting, which is usually seen in panties or when cleaning after using the bathroom, wait a few days and do a pregnancy test to confirm. The closer to the day of your next period, the higher the concentration of HCG and the easier it will be to confirm.
How to Relieve Pregnancy Symptoms?
The most common and most claimed symptom of the entire pregnancy, for sure are nausea . Many women may experience long periods of vomiting, especially in the morning. In the vast majority, nausea and nausea end after completing the first trimester, but some winners may have to face this symptom so uncomfortable until the end of pregnancy.
The obstetrician himself usually already indicates, at the beginning of the prenatal period, medications authorized for use in the gestational phase to help control nausea and nausea , but they are not always effective or simply cause a momentary relief. But how to reduce this symptom or relieve it in a more comfortable way for the pregnant woman?
Some changes in eating habits as well as food tips, promise to relieve nausea. Let's list some tips on how to prevent:
Eat something as soon as you wake up: preferably a salt and water cracker that is light and will help raise blood sugar levels;
Increase the number of meals a day: We usually eat 3 meals (breakfast, lunch and dinner), increase to up to 6 small meals a day, or eat every 3 or 4 hours, keeping blood sugar levels stable
Avoid spicy or very greasy foods;
Vitamin B6 is indicated to control nausea. Take your gestational multivitamin properly;
Sickness Relief Tips
Some very simple and even homemade tips can help to relieve the intense symptoms of nausea, which end anyone's day. Let's list some suggestions:
Suck ice or a lemon;
Avoid exposing yourself to strong smells and using perfumes that are causing nausea, as well as using products with an intense smell;
If brushing your teeth has become a real torture: temporarily replace your brushing with a mouthwash;
Drink milk: calcium helps to neutralize stomach acid;
Drink plenty of fluids, especially if you are not able to eat properly. Drink juices, teas, vitamins and stay hydrated and fed.
Pregnant Menstruate?
As the first confident sign that a pregnancy may be happening, menstrual absence is always expected by women who are trying to conceive. But what if there are all the symptoms and you are menstruating, can it happen? Do you have a menstrual period?
We see several reports of women who discovered their pregnancy was already advanced and guarantee that they had their periods normally during the months. But we need to warn them that pregnant does not menstruate under any circumstances . The presence of this blood can be due to several other factors, but not due to the normal menstrual cycle, we will explain why.
The embryo's fixation site inside the uterus is the endometrium and without it, it is impossible for a baby to develop healthily. In menstruation it is exactly the endometrium that is expelled through menstrual blood, so how can you be pregnant and a baby developing if there is no endometrium?
The causes of bleeding that can be mistaken for menstrual blood is the increase in hormone levels that can cause bleeding, but nothing intense, with a flow like that of a menstruation. If the bleeding is dark, it is indicative of low levels of progesterone and if you have the presence of large clots in bright red, it is increased levels of estrogen. If you are pregnant and have bleeding, you should see your doctor immediately, it is not normal!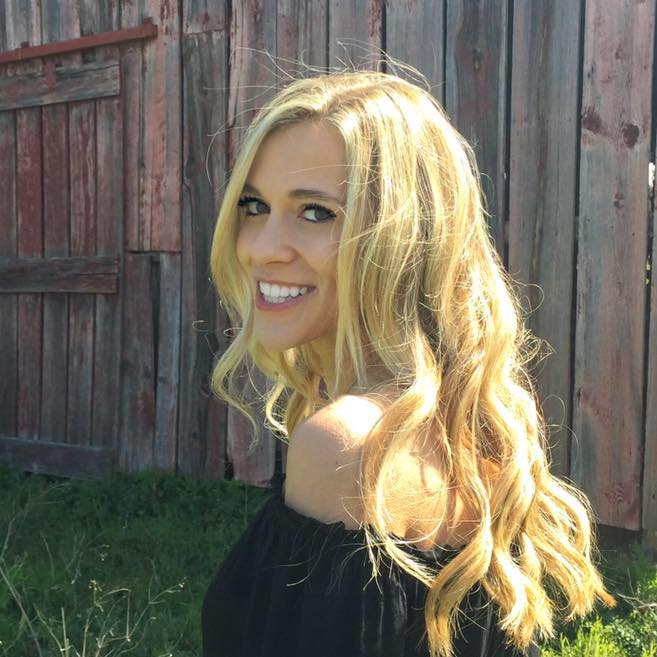 My name is Dr. Alexis Hart I am 38 years old, I am the mother of 3 beautiful children! Different ages, different phases 16 years, 12 years and 7 years. In love with motherhood since always, I found it difficult to make my dreams come true, and also some more after I was already a mother.
Since I imagined myself as a mother, in my thoughts everything seemed to be much easier and simpler than it really was, I expected to get pregnant as soon as I wished, but it wasn't that simple. The first pregnancy was smooth, but my daughter's birth was very troubled. Joana was born in 2002 with a weight of 2930kg and 45cm, from a very peaceful cesarean delivery but she had already been born with congenital pneumonia due to a broken bag not treated with antibiotics even before delivery.