Itching and allergies are very uncomfortable symptoms that can affect all people due to several factors, including allergic reactions to external factors or due to the presence of any disease or bacteria. If it is already uncomfortable in any part of the body, imagine it in the vagina. As the female genital area is an extremely delicate area, moist and totally influenced by external and internal factors such as hormonal changes, we will explain better about the causes of this discomfort, when to worry and the appropriate treatments.
Inevitably all women will experience this discomfort at some stage in their life, after all, itching in the vagina may be indicative of a simple allergic reaction to a soap for example, such as the soap used in washing panties, such as the presence of bacteria or diseases more serious as STDs. Therefore, it is always necessary to assess the causes, carry out exams for evaluation and keep consultations with the gynecologist regularly, to keep intimate health up to date.
Main Causes of Vaginal Itching
Feeling vaginal itching is a very common symptom in women's lives, but it should be observed if it is not accompanied by other symptoms, which are indicative of more serious issues and which deserve more specific care. If the itchiness is accompanied by a strong odor, pain when peeing, discharge or discharge with a different color and pain at the time of sexual intercourse, your gynecologist should be sought immediately for evaluative exams and specific treatment. However, among the main causes of itching in the vagina are:
Allergy to Soap and Inadequate Hygiene
The vaginal area is very delicate and has a very acidic pH, unlike most soaps sold in supermarkets, which are alkaline and neutral. What causes an alteration in the vaginal flora and favoring the irritations. The composition of these soaps, in addition to the perfume used in their production, can also cause irritation of the area , so gynecologists indicate that intimate soaps should be as neutral as possible. The ideal is to do the cleaning once a day and only with the soap foam.
In terms of how many times to clean the vagina a day, it is also important to note. Since when we talk about inadequate hygiene, we immediately think about the lack of hygiene, when in fact it is the other way around! Excessive hygiene in the vagina is also harmful and can open the door to infections and vaginal diseases. This is because, with excessive vaginal hygiene, the natural bacteria in the area that serve as protection end up being removed, leaving the vaginal area unprotected to fight harmful bacteria.
Panties Fabric
One of the main causes of itching in the vagina is in the fabric of underwear. There is an infinite variety of panties and lingerie available in the market, of lace, lycra, with ruffles, thong, short style and has an option for all tastes. But are all of these options recommended for maintaining vaginal health?
Of course, not all women will experience an allergic reaction to tissues or cause some cause of itching in the vagina because of the tissue. But the recommended thing is to use panties and underwear produced in cotton or silk , preferably without dyeing that facilitate the "sweating" of the area, reducing the smothering and the proliferation of invasive bacteria. Fabrics such as synthetic, with lace and elastane tend to cause allergic reactions in women.
Very Tight Clothes
Just as underwear is important and can cause changes and itching in the vagina, very tight clothing is also on the list of main causes. Tight clothes, especially jeans, cause a lot of sweating and sweating in the area, being one of the main responsible for the emergence of bacteria that cause candidiasis, for example.
External Absorbents
The absorbent is part of the life of all women of childbearing age, but if not used properly it can cause serious damage to women's health. There are the options of tampons, menstrual collectors , but the most used of all is the tampon that can be found in a wide variety of brands, models and types .
The tampon is among the main causes of itching in the vagina, because some models are produced with fragrances or materials that cause an allergic reaction in the area of ​​the vagina. The models produced with cotton cover, can be attractive for softness and comfort, but they are the models that provoke more allergic reactions for over-stuffing the vagina.
Everything must be evaluated in the use of external absorbent, the material to be coated, if the plastic of the flaps does not cause allergy and even the period that the absorbent is being used, which may be the cause of the itch in the vagina. If even after changing the make and model it does not have a satisfactory result, you can try to change your option and use tampons that do not cause an allergic reaction.
This is also true for the absorbents of daily use that the ladies use to not stain the panties from the discharge, but it causes a great vaginal muffling and can cause greater sweating and itching.
Intima Hair Removal
Intimate epilation is very common, whether performed with the famous razor or through waxes. But what not everyone knows is that this procedure, in whatever form, makes the vaginal area more sensitive, with small open pores or even with some open fissures, which favors the occurrence of infections. Therefore, care before and after epilation is essential, thoroughly cleaning the area before and after epilation . If possible, use products with a calming effect after epilation, thus avoiding possible irritation and itching. A precious tip is to use chamomile tea to soothe the skin.
Hygiene After Sex
After sexual intercourse it is recommended that you perform intimate hygiene, since during the sexual act there are small cracks in the vaginal skin, which favors the occurrence of irritations allowing contamination by bacteria that cause vaginal diseases and some discharge that cause a bad smell and itching. in the vagina.
Taking advantage of the subject, I want to tell a novelty to our readers. Famivita, in partnership with Trocando Fraldas, developed some products aimed at couples' fertility, among them the lubricant FamiGel , a friend of fertility. In addition to improving lubrication, it plays the role of fertile mucus, facilitating the arrival of sperm and also improves vaginal PH . You can purchase it here in our online store.
If you are feeling itchy in the vagina constantly, you have already followed the instructions for changing habits and hygiene items and still have no apparent cause, talk to your gynecologist. More specific tests will be indicated for analysis, which will indicate the best treatment.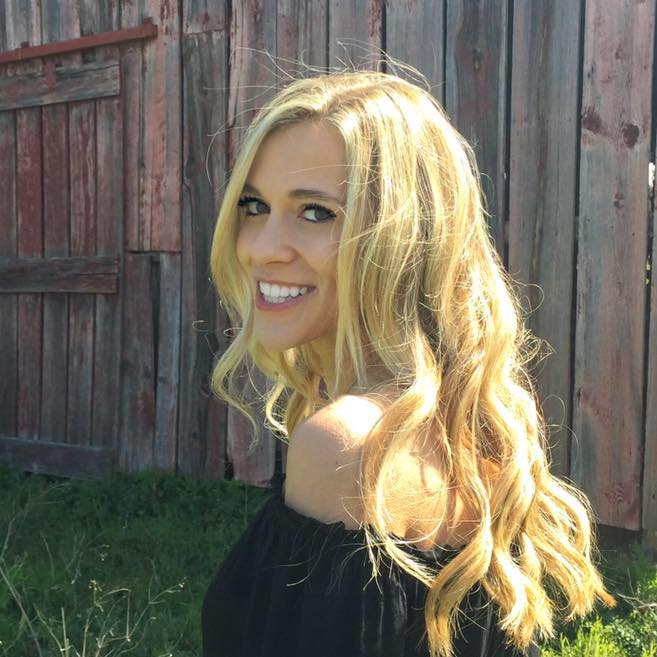 My name is Dr. Alexis Hart I am 38 years old, I am the mother of 3 beautiful children! Different ages, different phases 16 years, 12 years and 7 years. In love with motherhood since always, I found it difficult to make my dreams come true, and also some more after I was already a mother.
Since I imagined myself as a mother, in my thoughts everything seemed to be much easier and simpler than it really was, I expected to get pregnant as soon as I wished, but it wasn't that simple. The first pregnancy was smooth, but my daughter's birth was very troubled. Joana was born in 2002 with a weight of 2930kg and 45cm, from a very peaceful cesarean delivery but she had already been born with congenital pneumonia due to a broken bag not treated with antibiotics even before delivery.