Absorber external and internal, nocturnal or daily, with flaps or without, for little flow or intense flow … You are certainly well acquainted with all these options in the battle against our beloved and, sometimes, hated menstruation .
So much choice brings a lot of difficulty, especially for younger girls who need to find what is best for them and, also, the culture of the absorbent. Menstruation veterans already know when to use which option. But did you ever imagine that you could have a single solution to use throughout your menstrual period, regardless of flow and duration? Not? So, don't worry because the vast majority of women don't know that there is a menstrual cup – or cup, as it is also known.
72% of women have never even heard of it, only 28% say they know it. The menstrual cup is nothing more than a reusable medical silicone cup, very similar to the material of the diaphragm, which is introduced into the vagina with the intention of collecting menstrual blood . With a soft texture and different shape, it can share opinions about its purpose, but it works by trimming the blood of the uterus inside the woman's own body. It even looks like a tampon, only it does not absorb menstrual blood and collects it to throw in the toilet afterwards. The woman fits this cup inside the body, leaving the tip out of the vagina to facilitate withdrawal.
The culture of the menstrual collector, for the most part, is still foreign and arrived in Brazil not long ago – a little over 2 years, perhaps. So it is not surprising that many women have not used or tried it yet! Only one in 50 Brazilians have already purchased a menstrual collector, even though one in 3 women has imagined exchanging their tampon for a collector or, at least, experimenting as an alternative.
Among the most diverse brands we have in Brazil, the company Famivita developed the FamiCup , which is the 100% hypoallergenic menstrual cup that can stay inside the woman's body for up to 8 hours. Available in two sizes, FamiCup is suitable for all women, regardless of the intensity of menstrual flow, the age group or whether they are virgins or not. You can purchase your FamiCup menstrual collector here in our online store .
 Pros and Cons of Use
Undoubtedly, the lack of information plays an important role in deciding whether or not to use the collector. It is no coincidence that the vast majority of us barely know what it is about and few have the "boldness" to simply experiment. With little information and no experience we started to imagine: "what should it be like to have this menstrual cup?"
Disgust emerges as the main reason why women do not choose this type of product. Many women think of the inconvenience that the collector must provide when withdrawing the retained blood. They also think about the extra work that must be done to always take it out, clean it and put it back on. Many think: "My tampon is so convenient: just take it out, throw it in the trash and replace it with a new one", and it is in this frame of disgust, hygiene and discomfort that we see the main disadvantages of the menstrual cup.
But it's funny that no reason stands out looking at our statistics down here. And there are still girls who admit that maybe it's just a matter of habit. How about we think about the possible benefits that a collector can provide?
The 34% who already use or would use the collector see three main advantages: practicality, comfort and hygiene . Comfort and hygiene are reasons for and against the menstrual collector. What changes is the perspective more related to the conventional absorbent, which can also bother you for several unpleasant reasons such as position and sensation in the panties, their flaps or the characteristic odor of the most accentuated blood. But the thought that still dominates for these women is how practical it would be not to worry about always carrying tampons in the bag and being able to get rid of menstrual discomfort in any bathroom.
Because it is small, you can take the menstrual collector in your bag. Other perceived advantages include personal savings and sustainability . In a way, women who are willing to exchange the conventional absorbent for the silicone collector think about the present and the future at the same time. Even though paying a little higher value at the beginning, this is a very advantageous investment due to the longevity of the productwhich can last for about five years, if well maintained. In terms of ecology, the amount of absorbents thrown in the dumps and which take many years to decompose would be reduced instantly! From a sustainable point of view, less raw material would also be spent to manufacture more and more absorbents – a very important thought in times of water and energy shortages.
Questions about the Menstrual Collector
To introduce is simple: just fold the collector, since it is quite malleable. It shrinks and as soon as it is introduced into the vaginal canal, it adapts to the body. Simple to put on and also to take off, since to do so, simply pull it out carefully. The delicate texture of the silicone does not cause pain , being more delicate than the material of the tampon. The feeling of having a malleable silicone cup is less aggressive than a small, rigid pad of cotton.
To use correctly, it is advisable to sterilize the collector at each new cycle . Sterilization is done by boiling the silicone for approximately a few minutes over low heat. The good quality of the product is ensured by the hygiene that the woman does before using and also by the periodicity in which she empties the blood collector, also to avoid accidents such as leaks.
It would be advisable to draw the blood in a maximum of three or four hours. Typically, collectors describe the maximum exchange time, such as FamiCup , which is a maximum of 8 hours. The exchange is very similar to the tampon and the hygiene of the collector, before inserting it, is usually done simply with water and neutral soap. There are those who prefer to use a daily protector in conjunction with the collector, so it would be 100% quiet against leaks in clothing.
Blood can be discharged directly into the toilet. Most collector brands offer two different sizes and the price, in most cases, is the same for both sizes. As for prices, collectors can cost between R $ 50.00 and R $ 90.00.
For those who already use tampons, adapting to the menstrual cup is easier. But if you are not a fan of tampons either, how about looking at menstrual blood as something normal in the body and trying to use a menstrual cup? Everything is a matter of adaptation and is an alternative even for women who are allergic to common tampons.
And you, would you exchange your tampon for the menstrual cup?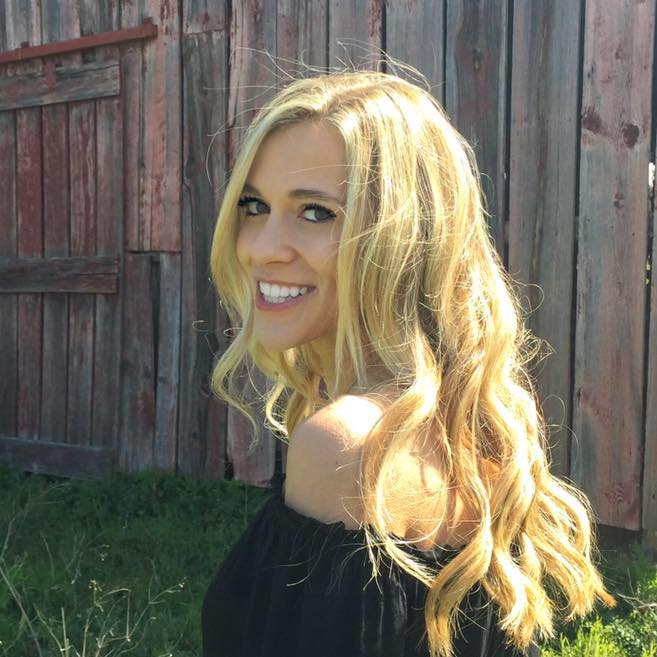 My name is Dr. Alexis Hart I am 38 years old, I am the mother of 3 beautiful children! Different ages, different phases 16 years, 12 years and 7 years. In love with motherhood since always, I found it difficult to make my dreams come true, and also some more after I was already a mother.
Since I imagined myself as a mother, in my thoughts everything seemed to be much easier and simpler than it really was, I expected to get pregnant as soon as I wished, but it wasn't that simple. The first pregnancy was smooth, but my daughter's birth was very troubled. Joana was born in 2002 with a weight of 2930kg and 45cm, from a very peaceful cesarean delivery but she had already been born with congenital pneumonia due to a broken bag not treated with antibiotics even before delivery.