When we see a person for the first time, one of the first things we notice about him is his smile. It is something common and normal for everyone. However, many people do not feel well with their own teeth and, therefore, end up feeling bad. Problems such as split teeth, crooked teeth and the wrong bite usually cause a person to hide their smile. But what many people don't really like is the color of their teeth, which is often more yellow than they would like. But can tooth whitening be a good alternative for these cases?
In today's text we are going to talk about everything that involves this so controversial and controversial technique that is tooth whitening. Is it really worth it? Can it be harmful to your health? How much does dental whitening cost? If you want the answer to this and other questions, read on until the end!
What is Dental Whitening?
Teeth whitening is nothing more than some kind of treatment done so that the color of a person's teeth has whiter shades. It is a purely aesthetic treatment , but it should not be overlooked or overlooked for this. For many people, having a more presentable smile makes them feel good about themselves, which helps them in different spheres of their lives.
In addition, the consumption of certain foods ends up causing a person's teeth to become more and more yellow over time. Factors such as smoking and some types of medication also contribute to this. And it is common for a person to want to have a whiter smile back.
Despite being a type of treatment that is usually quite effective, it is important to know that, depending on the type of treatment that is done, the teeth end up becoming more sensitive . This is because during treatment various types of chemicals are usually used, which inevitably ends up generating side effects like this. However, this should not be an impediment for those who want to whiten their teeth, not least because there are many recommendations that, when followed, make their adaptation to this sensitivity much more peaceful.
Types of Teeth Whitening
There is not only one way to make your smile whiter. So, let's talk here about the main types of tooth whitening, showing how each procedure is done and what are the advantages of each one. The main types of tooth whitening are:
Laser Dental Whitening
Home Dental Whitening
Devitalized Tooth Whitening
Porcelain Facet
Laser Dental Whitening
Laser tooth whitening is perhaps the best known of all on this list. Therefore, we consider it important to talk about it first. Always performed in your dentist's office , it requires between 1 and 3 sessions, but the results are already noticeable from the first. The price of such a treatment can vary between R $ 500.00 and R $ 1,000.00 depending on the office where you do it and also on the region where you will do the treatment.
Home Dental Whitening
Home whitening can be done in several different ways. Many people do it on their own, with products sold in pharmacies such as gels or mouthwashes, but there are also those who prefer to do the whitening through natural methods, with specific herbs and plants.
Another alternative to homemade tooth whitening is the use of a silicone tray created by the dentist and used by a person in your home so that it has its full effect. Before the emergence of technologies such as the laser, this was the most common way of doing the whitening.
The price of homemade tooth whitening can vary according to the products that are purchased or even whether or not the person will have the help of a dentist. Therefore, it is possible to state that this method has a cost that varies between R $ 100.00 and R $ 350.00.
Devitalized Tooth Whitening
Devitalized tooth whitening consists of an internal tooth whitening method. This causes its effects to be felt more quickly , in addition to being a relatively less treatment than the others, with few or only one session. Depending on the case, a dentist may or may not use the laser to finish the treatment.
Porcelain Facet
The famous contact lenses for teeth have become increasingly popular due to their efficiency and their little or almost no invasion to our body. With this method, the teeth are coated like a porcelain veneer that, in addition to whitening the teeth, also corrects certain imperfections . Of those mentioned here, it is undoubtedly the most expensive, since each facet can cost up to R $ 2,000.00.
Who is Dental Whitening not recommended for?
Although it is not a type of invasive treatment and does not have many risks, there are some people who fall into the group of contraindications for tooth whitening. They are:
People who have already undergone intensive treatments, such as the canal
People who have very sensitive teeth
People with serious oral diseases
Care after tooth whitening
Avoid drinking beverages with dyes, such as sodas, wine and coffee
Avoid the use of cigarettes
Brush your teeth after every meal
Floss everyday
Regularly clean your teeth with a dentist
By taking all these precautions, you are sure to ensure that your teeth will be whiter for much longer and you will not need to undergo this type of treatment for a long time.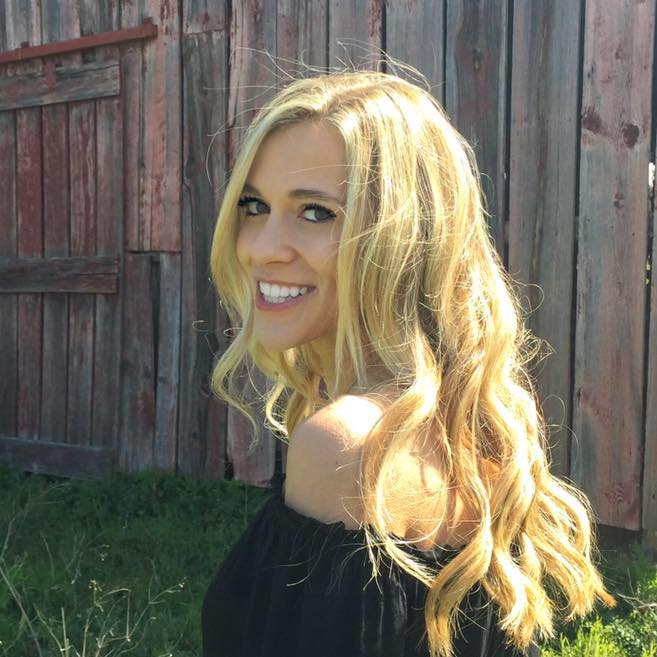 My name is Dr. Alexis Hart I am 38 years old, I am the mother of 3 beautiful children! Different ages, different phases 16 years, 12 years and 7 years. In love with motherhood since always, I found it difficult to make my dreams come true, and also some more after I was already a mother.
Since I imagined myself as a mother, in my thoughts everything seemed to be much easier and simpler than it really was, I expected to get pregnant as soon as I wished, but it wasn't that simple. The first pregnancy was smooth, but my daughter's birth was very troubled. Joana was born in 2002 with a weight of 2930kg and 45cm, from a very peaceful cesarean delivery but she had already been born with congenital pneumonia due to a broken bag not treated with antibiotics even before delivery.