Gritting your teeth, for many people, is synonymous with being angry. But know that many people grit their teeth without even realizing that they are doing it. We are talking about bruxism, a condition much more common than people realize and that, when left untreated, can lead to serious consequences. Do you want to know more about what is bruxism, what are its causes and how to treat this problem? That is the subject of today's text!
What is Bruxism?
Bruxism can be defined as a functional disorder, which causes a person to grind their teeth without realizing that they are doing it. This type of problem, when not treated properly, can wear a person's teeth, making them more fragile and eventually more likely to fall. In addition, bruxism can also cause problems in the formation of the jaw, in addition to bone and gum problems, this in more severe cases, of course.
There is no specific age group or gender that is most affected by bruxism, although it occurs in 15% of children, for reasons that science is still unaware of. This problem can manifest itself both during the day and during the night and this distinction makes the problem act differently. We will address this issue in more depth later in the text.
Symptoms of Bruxism
The main symptom of a person who has bruxism is the involuntary grinding of teeth. It is very common for a person who sleeps with someone to be told by their partner what happens during the night. However, this is only the first of the symptoms, which indicates only the onset of the disease. Other things that may also indicate that you have bruxism are:
Strong jaw pains
Headaches
Teeth softening
Ringing in the ear
Neck pain
Sleep changes
If a person has any of these symptoms, the main recommendation is to see a doctor or dentist as soon as possible so that treatment can be done to mitigate the effects and prevent worse consequences.
Causes of Bruxism
It is not yet known exactly what causes bruxism, although research shows that this problem is probably linked to genetic factors. However, it is known that certain factors can trigger those who are prone to bruxism, such as:
Moments of stress
Moments of tension
Occlusion
Use of certain medications
Despite the occlusion, it is possible to see that bruxism is often also linked to a person's psychological factor. For this reason, a visit to a psychologist is often necessary to treat this problem, as we will also address later.
Types of Bruxism
As we said earlier, bruxism can be classified depending on how it acts on each person's body. The two types of bruxism are:
Wake Bruxism
Sleep Bruxism
Let's talk a little more about how each one of them manifests itself and what are their peculiarities.
Wake Bruxism
Also known as daytime bruxism or briquism, waking bruxism manifests, as its name suggests, during the day. It is very common for a person to find himself touching his teeth excessively in moments of distraction and even in moments of concentration, such as when performing a task or studying. This type of bruxism is usually triggered by moments of tension , stress, which in turn, come from emotional problems that often involve fear, frustration and perfectionism, for example.
In addition, the use of certain medications can also cause a person to develop waking bruxism.
Sleep Bruxism
As its name also suggests, this is the type of bruxism that occurs when a person is sleeping. Like waking bruxism, sleep bruxism is also usually triggered by psychological and emotional problems. The big difference is that, as a person grinds his teeth involuntarily during sleep, it is common for him to delay realizing that he has this problem, since he often does not have the habit of touching his teeth as in awake bruxism.
A person can have both types of bruxism, although they are often diagnosed with only one of them. This does not interfere much in the treatment, since the principle is the same for both cases.
Treatment of Bruxism
There is no definitive cure for bruxism, although many cases are cured in different ways. What is most recommended by doctors and dentists is the use of a dental plaque made of acrylic or silicone that restricts the movement of the teeth, prevents them from touching and, consequently, wear out. Over time, the symptoms of bruxism tend to decrease with the use of this type of plaque.
It is also recommended that the person who has this condition seek help from a psychologist or psychologist to address the problems that caused the disease, especially when it comes to stress or anxiety. In some cases, anxiolytic drugs are prescribed to ease the treatment.
It is important to stress that you should not take medication on your own in any way. This attitude, in addition to worsening your condition, can also bring a series of other problems much more complicated.
Bruxism is a problem that has appeared more and more frequently in our society. This can be easily explained by the increase in cases of people suffering from psychological illnesses. Regardless of the severity or type of bruxism you have, it is important to seek help so that you have good health, both physical and psychological. The relationship between mind and body is inseparable. There is no way to be healthy when the other is not. And you need to be aware of that.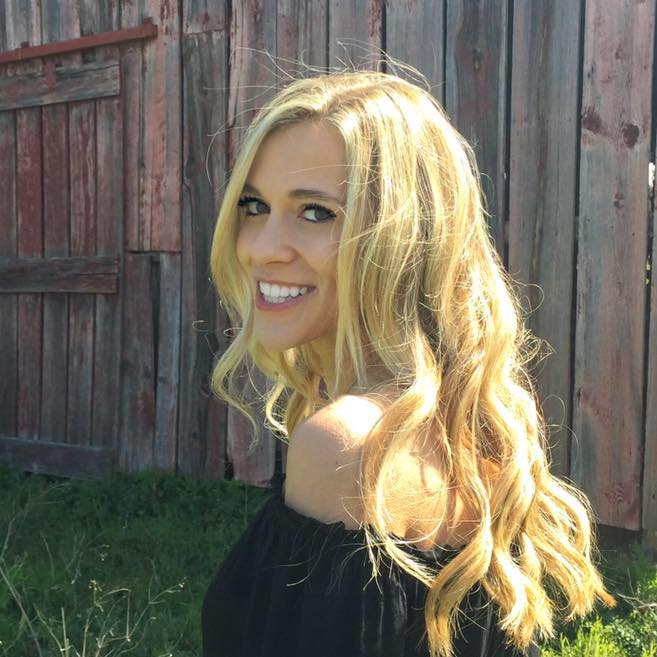 My name is Dr. Alexis Hart I am 38 years old, I am the mother of 3 beautiful children! Different ages, different phases 16 years, 12 years and 7 years. In love with motherhood since always, I found it difficult to make my dreams come true, and also some more after I was already a mother.
Since I imagined myself as a mother, in my thoughts everything seemed to be much easier and simpler than it really was, I expected to get pregnant as soon as I wished, but it wasn't that simple. The first pregnancy was smooth, but my daughter's birth was very troubled. Joana was born in 2002 with a weight of 2930kg and 45cm, from a very peaceful cesarean delivery but she had already been born with congenital pneumonia due to a broken bag not treated with antibiotics even before delivery.