Sexuality is one of the most important things in the life of every human being. Not only for reproductive function, which is also very important, but it has a very strong psychological function , which brings well-being to our lives, pleasure and often maintains emotional balance and relieves everyday stress.
It is no different with women. Although several taboos have been broken over the past few years, many women still struggle to speak openly about this topic, whether out of shame, fear or simply not knowing how to express themselves.
Tabu Social
The big problem that this social taboo brings is silence, which can end up creating other problems, for example, disrupting a woman's sex life and, consequently, her well-being.
But this taboo and this silence are just some of the reasons why women develop some type of sexual dysfunction. Although not widely commented, these disorders are more common than imagined and affect a large number of women every year.
Some of the causes for women to develop such dysfunctions are exactly the psychological ones , such as a very high level of stress, depression, excessive worry, among other things. However, there are also physical aspects that contribute to this happening.
Main Causes of Sexual Dysfunctions
Although not widely known by all, it is important to know what are the most common sexual dysfunctions in women, their causes and how to treat them and that is what we are going to talk about today. Some of the main dysfunctions are:
Disturbance in orgasm
Vaginismus
Low sexual desire (or underactive sexual desire)
Disturbance of sexual arousal
Each of them affects an aspect of a woman's sex life and, for that reason, there is a different way to combat each of these dysfunctions so that the woman can have a healthy sex life that provides pleasure.
Disturbance in Orgasm
Orgasm disturbance is one of the most common sexual dysfunctions in women and many are unaware that they suffer from it. In orgasm disorder, a woman normally has sexual arousal, but never (or almost never) manages to reach orgasm itself.
It is not uncommon to hear about women who have never reached sexual climax, but why is that? This problem, specifically, is almost 100% of the time psychological , those social taboos that prevent women from relaxing and treating sex as something healthy and not something sinful.
However, other factors can also contribute to this dysfunction to develop, such as the excessive use of alcohol , diabetes or hormonal problems that affect a woman's sexual desire.
How to combat orgasm disturbance?
Identifying the cause of this dysfunction is certainly the first thing to do. If the problem is physical, direct treatment of what is causing the problem may resolve, such as diabetes treatment or hormone therapy, if the problem is.
But if the problem is psychological, it is recommended that the woman see a psychologist so that she can do the treatment properly and understand that sex life also affects her health.
Vaginismus
Vaginismus is a sexual pain disorder and, again, has a lot of connection with the psychological part of the woman. This type of dysfunction occurs when involuntary contractions of the muscles of the vagina occur, preventing the penetration of the penis or even the finger itself.
Various causes can lead to vaginismus such as trauma, strong insecurity, beliefs or wrong and negative information about sexuality and even the inexperience that can cause a great fear. It is important to note that the contraction happens involuntarily , that is, the woman has no control over what is happening at the moment.
How to Treat Vaginismus?
A psychological treatment to discover the causes of this dysfunction must be done. Only then is it possible to understand how this muscle contraction arises and how to end this problem.
Low Sexual Desire
Low sexual desire or even lack of it can have several causes. Perhaps the most common is the problem of hormonal changes, which can make a woman feel no desire at all.
Such changes can occur due to some dysfunction or the use of some medication that ends up affecting some glands. High levels of stress and anxiety disorders can also be the cause of a woman's low sex drive.
How to solve this problem?
Again, the most appropriate solution is to identify what is causing this low sex drive to be able to treat it. The problem of sexual dysfunction in a woman is not always psychological and these problems can often be treated with specific medications.
Disturbance of sexual arousal
It is a dysfunction that is not exclusive to women, where the body has an insufficient response and ends up not lubricating the vagina (or prevents the erection, in the case of men) to maintain a peaceful sexual relationship, causing pain that bothers and disturbs the sexual act . Although very common, many women fail to identify that what they are feeling is a sexual dysfunction and often do not seek any help to solve the problem.
How to solve?
Lubricants can help, since sexual desire continues even with the disturbance of sexual arousal, but there are cases where a more serious diagnosis needs to be made, especially when their relationships are constantly being disturbed.
It is important to know that sex is health and your health can be greatly affected because of sex. Every human being needs to have several aspects of his life in balance so that he can live well and sex is one of those aspects, figuring as one of the most important.
Although many of us have had an education that condemns or tries to hide sex as an inherent part of our lives, we have to understand that it is part of it to do us good, that it helps in our well-being and that, without it, we can including acquiring several other problems, mainly psychological.
For this reason, when you experience problems with sexual dysfunction, the first thing you should do is seek help to resolve and not hide this problem. Treating sex as part of your health will help you overcome any problems and provide you with a more peaceful life.
See Also: Lack of Sexual Desire – What's Happening?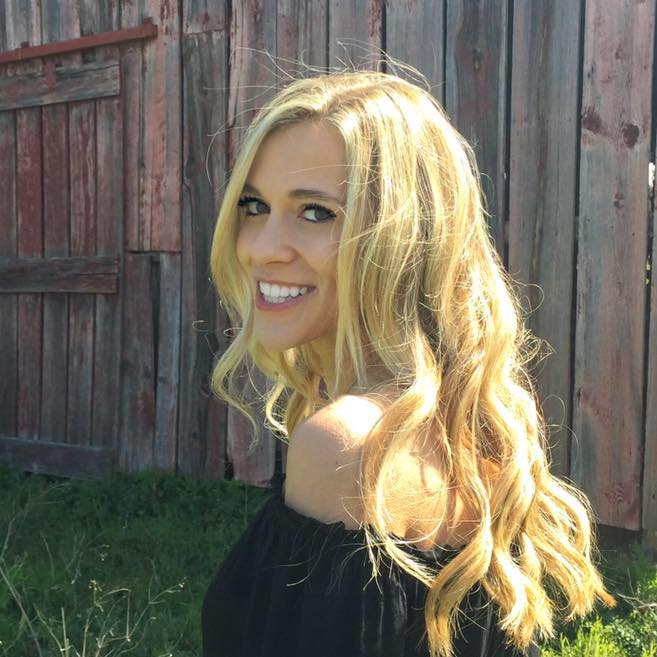 My name is Dr. Alexis Hart I am 38 years old, I am the mother of 3 beautiful children! Different ages, different phases 16 years, 12 years and 7 years. In love with motherhood since always, I found it difficult to make my dreams come true, and also some more after I was already a mother.
Since I imagined myself as a mother, in my thoughts everything seemed to be much easier and simpler than it really was, I expected to get pregnant as soon as I wished, but it wasn't that simple. The first pregnancy was smooth, but my daughter's birth was very troubled. Joana was born in 2002 with a weight of 2930kg and 45cm, from a very peaceful cesarean delivery but she had already been born with congenital pneumonia due to a broken bag not treated with antibiotics even before delivery.