A problem that probes the lives of couples and ends up causing great discomfort in the marriage, the lack of sexual desire happens at least once in life with all couples. Pointed more as a female problem, but some men may also suffer from low libido. There are several factors that are responsible for this drop in sexual desire and one of the main factors is the overload of jobs and functions in female life.
Running life, with responsibilities at work, at home, with the market, children and all the care that encompasses children's lives such as snacks, uniforms, school, meals and extra activities, in addition to having to pay attention. Ufa! Really woman's life is not easy! And come to the end of the day and be ready full of desire for your husband. It really is complicated and tiredness ends up speaking louder, and the opportunity you have for dating you prefer to sleep and rest, to the sadness of your partner. But it is not just fatigue that the lack of sexual desire is done, problems with the body and self-esteem can also be responsible for low libido. What end up making the woman have and making several excuses to run away from her partner, avoiding any sexual and physical contact. How do you feel desired if you even look at yourself in the mirror and feel ugly, with an ugly body? For someone else to want you, the first to take care and love yourself must be the woman! Your partner may think you are beautiful, have a great desire for you, but if you are not well and loving yourself, it will not flow!
Another very recurring reason for the lack of female sexual desire is the crisis in marriage. Some crises can last for months or years and this directly affects the couple's sex life, dampening each other's desire. The absence of affection, partnership and distance from the partner can create a certain aversion at the time of sex, in some cases where the woman feels even "disgust" by her husband. Other reasons for the drop in sexual desire may be related to childhood trauma as well as the sex education he received mainly when linked to very strict religions. Sexual initiation can also be responsible for certain damages in sexual life, when started prematurely and without any preparation and maturity.
Many women live with a low libido or a complete disappearance of it and survive without missing any sex in their lives. When they are single there is not much of a problem, but when they are married or have a relationship this fact poses great problems and risks to the relationship, since sex is part of any loving relationship and is extremely important for the health of the relationship. This lack of desire is pointed out by specialists as hypoactive sexual desire.
Is There A Medicine To Increase Libido? What treatments are indicated?
As most of the reasons for the lack of sexual desire are related to psychological problems, the first step is to detect the real reason for you to be able to solve it. In some cases, a good conversation with your partner is enough to stimulate and spice up the relationship. In others, the disappearance of sexual desire is so strong that even with constant stimuli the fire does not light up again.
Talking to your gynecologist to find out if the problem is organic is also a way out. In many cases, the loss of libido is related to the use of contraceptives, which has the side effect of decreasing libido and with the change of medication the problem can be solved or not. There are some options for libido enhancing remedies that promise to adjust your sexual appetite, control anxiety, increase your mood and even help with orgasm. Of course, each organism is different from the other and each person reacts to medication in different ways just as they may suffer from side effects. Your doctor will be able to prescribe the most suitable for your case and monitor the treatment in order to achieve the expected.
There is also the option of natural remedies in the form of capsules, teas and powder that guarantee effectiveness in 100% of cases, offering the advantage of not suffering from side effects since it is a natural medicine. Although its real efficacy has not been proven by medicine, data prove the response of the treatment and that an increase in libido is really achieved after the start of treatment. Some of these options are: Tribullus Terrestre , arginine, ginkgo biloba and Muira Puama.
Another way out is the search for a sex therapy specialist who can map between the couple where the focus of the problem is and indicate the appropriate treatment. Psychotherapy is also a treatment option mainly for cases of trauma and aversions caused by the past. There is also a hormone replacement treatment where the body is supplied with hormones that the female body has stopped producing, solving the situation of low libido as well. There are many treatment alternatives and each one fits a type of problem, so medical advice is necessary. Look for a specialist, start treatment and be happy with your partner again!
See Also:  Discomfort in Sexual Relationship – How to get around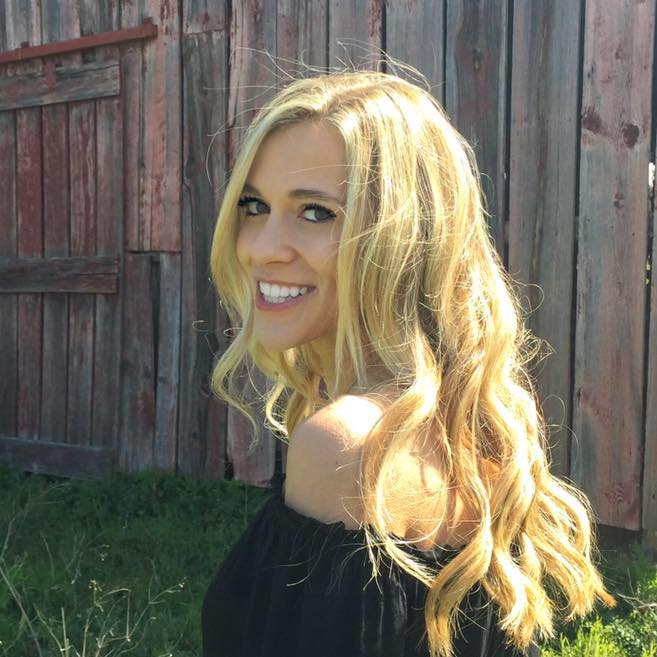 My name is Dr. Alexis Hart I am 38 years old, I am the mother of 3 beautiful children! Different ages, different phases 16 years, 12 years and 7 years. In love with motherhood since always, I found it difficult to make my dreams come true, and also some more after I was already a mother.
Since I imagined myself as a mother, in my thoughts everything seemed to be much easier and simpler than it really was, I expected to get pregnant as soon as I wished, but it wasn't that simple. The first pregnancy was smooth, but my daughter's birth was very troubled. Joana was born in 2002 with a weight of 2930kg and 45cm, from a very peaceful cesarean delivery but she had already been born with congenital pneumonia due to a broken bag not treated with antibiotics even before delivery.