Telling a little more of my story … When I got pregnant with my oldest daughter, I had had an abortion a while before, and the fear of happening again was marked in my head. I had a husband who supported and always supports me, but this pain is individual for the woman and it is something that only within her has strength.
Time passed, many things happened, exams and more exams were performed and 1 year later, without waiting for September 11, 2001 (the day of the fall of the towers), I received the news that would change my life once again . It had been 10 days since I was feeling a very strong pain in the nipple, but as I felt a similar pain but milder, I did not give much thought to it. I waited, waited and no menstruation , I even commented to a friend who already had a child and she told me that it was normal to have pain like this during pregnancy, but honestly, I hadn't called.
Then I remembered the test that was more than dusty in the drawer, I got up at 5 am, I snuck into the bathroom and there I took the test alone, after about 5 minutes waiting and rubbing my eyes for not believing what I was seeing, I called my husband, he came and I gave him the test by hand. He in turn asked me for the test leaflet to check the result, is it really positive? He asked, and I said yes. He immediately went out to buy another brand test that I did as soon as he arrived, positive again! And now? we look at each other and ask ourselves. He was thrilled, but he was also shocked by the sudden news. I couldn't stand it, it felt like I was stepping on eggs, it felt like I was in the clouds … Finally we became dads.
The second time it was different, after some time of trying, 3 years actually, and exams of mypart and part of it, varicocele was found . This was preventing me from becoming pregnant again and after the guidance of a urologist, my husband started taking medication specifically for this problem. The positive came very quickly, since we got off because my health was also not very good due to a congenital problem of mine. The first month after temporarily giving up getting pregnant again was the month of Christmas, the last menstruation was on the 15th of December 2005. On the 16th of February I realized that I was late longer than usual, since I was and still I'm out of control with menstruation.
I went to the emergency room after a very ugly stub that I gave in the kitchen refrigerator. Once there, the orthopedist asked me for an x-ray and asked if there was a chance that I might be pregnant and I didn't really know what to answer, so he said he would ask for a beta and that the result would come out in 20 minutes at most. I picked up the exam, and 15 minutes later, he called me at his office and said: you really won't be able to do the x-ray exam , me: why dr?
Because you are pregnant! I swear I almost fell off the chair!
On the third time, November 18, 2010 would be a day that would change my life again, there were some days that I was feeling hot, strange … I made a ground beef with rice and beans and a fresh salad neat, I was salivating with hunger, but by the time I put the first mouthful in my mouth, then it looked like I was chewing on a stone spoon.
When my husband came home that day, he put something on the sink that I had just cleaned and suddenly just for that reason I started crying and saying that he didn't love me! Kkk that dramatic not? Well, he looked right into my eyes, and laughing he said: Love, I think you're pregnant! I confess that this possibility had really crossed my mind, but you know, I had had false alarms before I even called. I kept hammering it in my head, I really was different, it looked like a very strong PMS , poor son and husband, I couldn't even look at them lol.
The next day, in the morning I did everything usual and went to the bathroom, there I saw a brown mucus lighter in color than coffee grounds and a little pink bloody little bee along with a goo. At the time I thought it might be menstruation, and then it was the theory of pregnancy, it was really PMS, but something told me to get tested because deep down I knew the truth. The afternoon my husband arrived and together with him a test of the Clear Blue compact brand, yes he did it! I couldn't wait for the first urine of the day! I went to the bathroom, collected the urine and called the husband to give me strength, he together with me saw the reactive reaction of the test, as the urine went up in the test, my heart accelerated even more, and until they completed the 5 minutes that are requested , and there was the second line very clear, but visible!
That night I didn't sleep! I kept thinking and thinking, I fried on the bed like a pancake! Lol, now it would be 3 fruits of our love, mine and my husband. I was scared because of the bleeding, which could be nesting or not. So the next day, I went to the pharmacy and bought a test that I knew was very sensitive. I did the test and the urine went up and the positive line was showing very clearly, I was confirming the test of the previous day and the same day I went to the laboratory to collect blood for the blood test.
The right thing would be to wait 2 hours for it to be ready, but right on that day it took all night! I was already in agony when I called the lab and they said that they had registered my exam for 2 days from now, but that they had already taken steps to get the result out immediately. Ten minutes later I opened the website with my login and password and there was the result, positive for 4 weeks! The part of telling my children was extremely happy and they were very happy with the news that they would have another little brother, in this case a little sister. Melissa is currently 1 year and 4 months old, is beautiful and very smart.
I thank God every day for this gift!
See also:  3 Tips on How to Plan a Pregnancy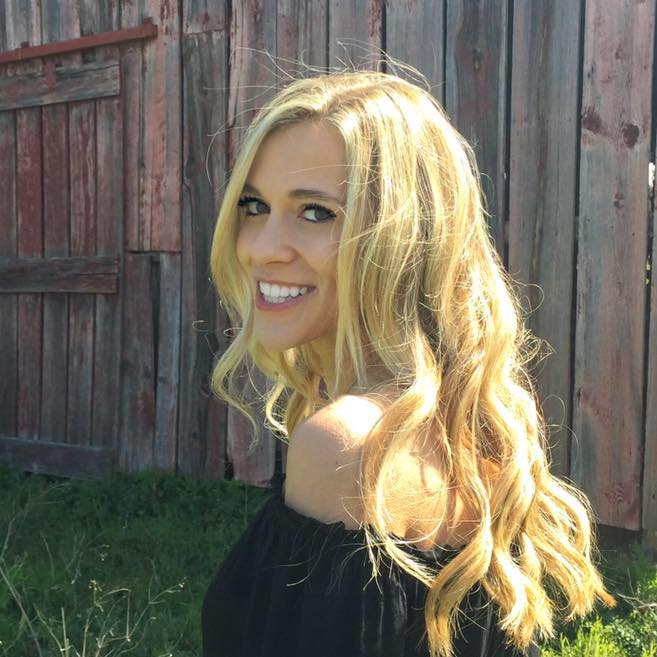 My name is Dr. Alexis Hart I am 38 years old, I am the mother of 3 beautiful children! Different ages, different phases 16 years, 12 years and 7 years. In love with motherhood since always, I found it difficult to make my dreams come true, and also some more after I was already a mother.
Since I imagined myself as a mother, in my thoughts everything seemed to be much easier and simpler than it really was, I expected to get pregnant as soon as I wished, but it wasn't that simple. The first pregnancy was smooth, but my daughter's birth was very troubled. Joana was born in 2002 with a weight of 2930kg and 45cm, from a very peaceful cesarean delivery but she had already been born with congenital pneumonia due to a broken bag not treated with antibiotics even before delivery.