When we talk about caring for our children, the subject seems to be endless. There are so many things to be thought and done that sometimes we have the impression that we will never have complete control over everything that surrounds us. This may be true on some level, but it also does not mean that our children are in danger because we are unable to think about all aspects of their protection all the time.
One of the most common questions among mothers and fathers is about the effects of X-ray radiation on babies and children . After all, to what extent can this benefit or harm? Are there alternatives? To better understand this, we must first understand what the X-ray is.
How does X-Ray work?
The exam called radiography releases a special type of light , the so-called x-rays that end up being absorbed by the part of the body that is exposed to that light and being captured in a special type of film, which reveals the place where these rays were absorbed .
X-ray examinations are commonly used to analyze fractures in different parts of the body, because with it, the bones are easily captured and it is possible to see with precision if there are any anomalies. In some organs, such as the lung, for example, it is also possible to identify if there is an abnormality or disease through this type of examination.
There are some variations of the X-ray, which was discovered by the German physicist Wilhelm Conrad Röntgen at the beginning of the last century. However, the average time to take one today is 10 to 15 minutes , which is quite fast, considering the efficiency and also in comparison with other exams like tomography, for example.
Depending on the location where the exam is performed, it is recommended that the patient take off his clothes or even accessories such as earrings and piercing, as some types of buttons and objects can block the rays and make the image impossible.
X-Ray Effects
Many people do not know, but we are exposed to radiation every day , of course at a much lower level than an X-ray machine, but it is important to know this information so that we let go of the myth that we are putting in our bodies something poisonous or carcinogenic.
This is true for adults as well as for X-ray radiation in babies and children. Even more with the advances in technology that we have today, the amount of radiation that a person receives when doing such an exam is very small , making it almost impossible for any problem to occur with the child because of the exam.
When to Use X-Ray in Children?
Generally, X-ray examinations are ordered by doctors in situations where there is a need for a deeper analysis of some part of the body , such as to check if there is damage in a certain bone or if the lung is full of phlegm, for example.
Of course, there are situations where another type of examination is needed, such as ultrasound or tomography, but radiological examination is the most common request by doctors. Apart from these situations, there is no reason to carry out this type of examination, not least because it is very difficult to do it without a medical guide.
When Can You Do It Badly?
Experts say the safest thing is for a person to have a maximum of 5 radiological exams per year. The number for babies may drop slightly, although there is no exact agreement on this.
The greatest risk that X-rays can pose is to pregnant women , as the radiation released can cause damage to the fetus, causing it to be born with malformations or even some diseases. However, even if this risk exists, it is a rare thing to happen and the recommendation is made only as a precaution.
Ask your questions with the doctor
Tests like this can raise many questions and concerns for mothers and fathers. This is very normal and even healthy, as your child's health may be at stake. But in order for these doubts to be completely clarified and you can be more calm about the questions about X-ray radiation in babies and children and the like, the best thing to do is to see a doctor and clear up any doubts you have.
That way you will dispel any myth or superstition that might prevent you from doing what is best for your child's health.
One of the main pieces of advice we can give about x-ray radiation in babies and children and, above all, about the parents' concern regarding the matter, is to clear all doubts with the child's doctor. He will be able to explain exactly what can and cannot do harm, so you will know exactly how to act and what to do or not.
Issues like x-ray radiation in infants and children can be complex and full of doubts, but the best thing to do without a doubt is to try to get as much knowledge as possible so that fears do not end up taking over you.
It is important to know that there are many myths about the dangers not only of x-rays, but of several other things that involve children's health or exams. Myths that do not always prove to be true and that can hinder certain treatments.
So the advice is to be somewhat skeptical about the subject and always do your best research so that you have confidence. And, of course, talk to a doctor about all your doubts, because the professional can calm you down and give you confidence so that you always treat your child in the most correct way.
See also: X-Ray in Pregnancy and Its Risks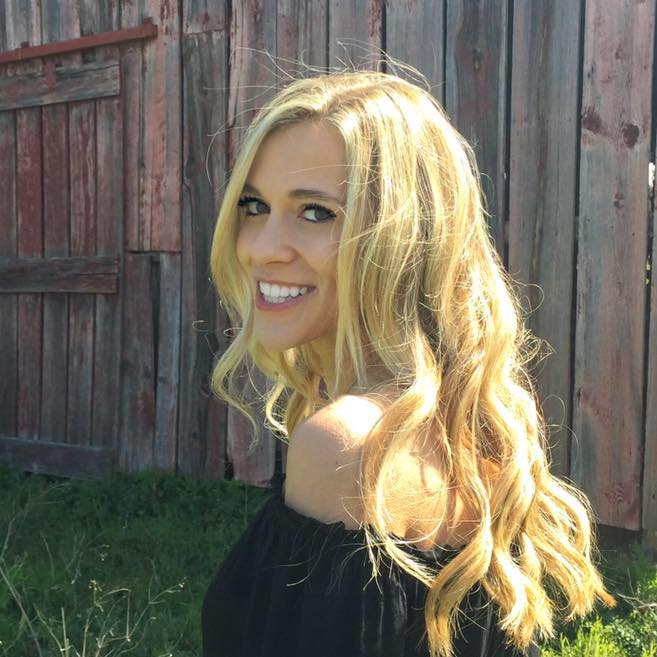 My name is Dr. Alexis Hart I am 38 years old, I am the mother of 3 beautiful children! Different ages, different phases 16 years, 12 years and 7 years. In love with motherhood since always, I found it difficult to make my dreams come true, and also some more after I was already a mother.
Since I imagined myself as a mother, in my thoughts everything seemed to be much easier and simpler than it really was, I expected to get pregnant as soon as I wished, but it wasn't that simple. The first pregnancy was smooth, but my daughter's birth was very troubled. Joana was born in 2002 with a weight of 2930kg and 45cm, from a very peaceful cesarean delivery but she had already been born with congenital pneumonia due to a broken bag not treated with antibiotics even before delivery.