Chickenpox or chicken pox as it is popularly known is a disease transmitted through a virus, and it is quite common to occur mainly in childhood. Characterized by red bubbles of water that occur throughout the body, it is a very uncomfortable disease that causes a lot of itching. For this, medicine created the vaccine against chickenpox, which is able to prevent or decrease symptoms when contracted. The vaccine is composed of the attenuated varicella-zoster virus which aims to totally combat the virus when it tries to attack the organism.
As it is not yet considered a mandatory vaccine and is not included in the national immunization program of the Ministry of Health, it is only found in private clinics and must be paid for application. Recently, the triple viral vaccine was reformulated and included in its composition the varicella vaccine, which won the name of tetra viral vaccine . This yes is provided is found at the health centers of the Unified Health System (SUS) free of charge.
The varicella vaccine is recommended for children from 12 months of age, where it should be applied in 2 doses. The first after completing one year of life and the other from 4 to 6 years of age. When applied only one dose, the effectiveness of 70 to 90% protection against the reagent virus is considered, presenting itself in a lighter way. In a child without the vaccine immunization, 250 to 500 balls may occur throughout the body. In the case of the immunized, they are unlikely to be contaminated, but when they occur they appear in more restricted areas, in a smaller number and with a slight itch and in most cases it will be almost imperceptible.
The disease is easily transmitted through physical contact, through coughing, sneezing and especially in contact with the liquid that flows from inside the balls. At first, it presents with moderate fever in the first two days, and the appearance of the small spots appearing as small lesions after one week. First, they appear in more stuffy areas such as behind the neck and belly, spreading along the entire length of the body, including the mucous membranes. Crusts are formed on the balls, which are responsible for constant itching and which should disappear and heal in about 10 days. Varicella vaccine is recommended in addition to children from 12 months, for children exposed to hospital environments, the companions of immunocompromised people and health professionals. It can be found and applied in private clinics with an average cost of R $ 144.00 a single dose.
Chicken Pox Treatment
Baby with chicken pox symptoms
The treatment for chickenpox lasts between 7 to 10 days , and the use of paracetamol is recommended to reduce pain, the use of antihistamine syrup to relieve itching and that a healing ointment is applied throughout the body to speed up the process. healing of small bubbles. With this ointment the chances of getting marks on the body are reduced.
Ingesting plenty of fluids such as water, fruit juices, tea and coconut water helps in the child's recovery process. To further reduce the discomfort caused by wounds, in addition to oral medications, it is possible to use potassium permanganate or even oats in warm water at bath time, preferably in a bathtub or basin for immersion of wounds. Keep the child's nails properly cut to avoid scratching the wounds causing more serious injuries. The use of water paste is also recommended for immediate relief, and can be used at bedtime.
During the child's recovery process , opt for more comfortable, wider and cotton clothing that will allow the skin to breathe better and not cause further discomfort by rubbing the injured skin. The child must not attend school or expose himself to public places where other children attend until the last wound is gone. For it is through the secretion of wounds that the disease is transmitted, and can occur until the last day.
Treatment when not performed properly can lead to complications , even if very rare. Complications usually occur with children or patients with compromised immunity, such as patients using immune system suppressants, in treatment of cancer or with HIV. Cerebral edema, pneumonia, loss of motor coordination and the development of Reye's syndrome may occur. There are some symptoms that indicate possible complications such as high and constant fever for more than 4 days, tremors throughout the body, blisters that even spread around the eyes, dizziness and difficulty in moving the neck.
In the presence of signs like these during the treatment of chicken pox, it is essential to look for a hospital to find out. Complementary exams can be requested to analyze the case, in case the specialist sees need.
See Also: Rotavirus Vaccine – How Important Is It?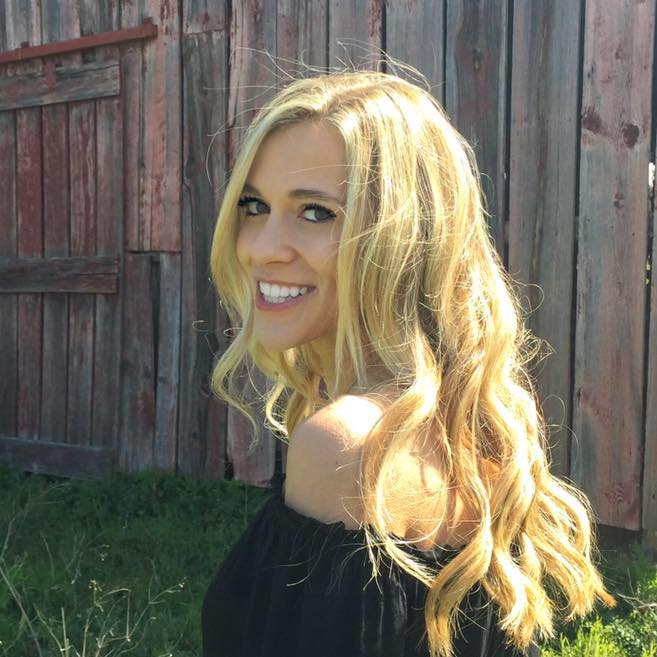 My name is Dr. Alexis Hart I am 38 years old, I am the mother of 3 beautiful children! Different ages, different phases 16 years, 12 years and 7 years. In love with motherhood since always, I found it difficult to make my dreams come true, and also some more after I was already a mother.
Since I imagined myself as a mother, in my thoughts everything seemed to be much easier and simpler than it really was, I expected to get pregnant as soon as I wished, but it wasn't that simple. The first pregnancy was smooth, but my daughter's birth was very troubled. Joana was born in 2002 with a weight of 2930kg and 45cm, from a very peaceful cesarean delivery but she had already been born with congenital pneumonia due to a broken bag not treated with antibiotics even before delivery.