This week someone asked me if families really should worry about babies sleeping at such an early age. For her, a natural skill must be developed over time and there is no reason to teach the baby to sleep from 4 months.
Probably this person never spent days with a child crying for lack of sleep or nights followed by nights without even sleeping for 6 hours in a row or needing to start his day at 4 am because the baby definitely decided he would not sleep anymore.
In these times when desperate tiredness arrives, you realize the first reason to worry about your child's sleep early – family rest. For parents, going without sleep is synonymous (among many other things) with bad mood, lack of concentration, loss of memory, irritation and little, if any, patience.
A disease and prevention center in the United States (CDC) published a study showing that more than 50% of the American population are experiencing sleep deprivation problems, even calling this problem an "epidemic". Babies who do not learn to sleep properly become children, adolescents and adults who will suffer the consequences of a lack of quality sleep.
Consequences of Lack of Sleep
For children, these consequences can be learning difficulties, hyperactivity, obesity, relationship difficulties . For teenagers and especially adults, the consequences can be even worse as diabetes, cardiovascular disease and depression.
But it can be avoided. Before thinking that adults can resort to medicine and sleep easily, it is important to look at the reason for lack of sleep in the first place. Where did it start? Certainly, most of the people who have trouble sleeping, already had this difficulty even before they turned one year old.
Knowing all the devastating consequences of lack of sleep, why not invest time and patience to give your child an excellent quality of sleep? Taking care of sleep is as important as taking care of food . Won't you feed your child only unhealthy foods just because he cries and asks right? Sleep is the same.
The sooner you work on your baby's sleep problems, the faster and with much less sacrifice he will learn. Before the age of 4 months, we end up doing the part of babies in sleep, and many end up not developing the ability to comfort themselves, that is, to sleep alone with each sleep cycle that ends and they need their parents to go back to sleep.
When to Teach Baby to Sleep Correctly?
The good news is that a good sleep habit is a learned skill, just as your child will learn to read when the time is right. The right time to teach your baby to sleep is from the 4th month of life.
The consequences of lack of sleep are really serious and with gentle techniques, where we avoid crying, we can teach your baby to sleep and enjoy the time of sleep. Teaching a baby a skill requires patience, persistence and a lot of caring. If you have difficulties with your baby's sleep, be sure to seek help.
Taking care of the baby's sleep is a proof of love.
Michele Melão is an infant sleep consultant and baby planner certified by the International Academy of Baby Planner Professionals (IABPP) and International Maternity Institute (IMI), California. ( maternitycoach.com.br ) – a consultancy specialized in various services for pregnant women and babies.
Baby's Sleep – Does Mine Sleep Enough?
In the first days of life, the newborn usually sleeps almost all day , alternating with several feedings and the time of hygiene . Which can be cause for concern for the unsuspecting who end up thinking that the baby is sleeping too much.
So let's describe a baby's sleep routine and report what is normal and what is not. That way we can help dads who are not so prepared yet to face this new routine. Remembering that each baby has a different organism and adapts in different ways, so it should not be compared to the others. The baby's sleep routine is more to have a basis of the ideal amount of sleep for each age group.
Girl Sleeps More Than Boy?
And you know that story that girls are calmer than boys and that is why they sleep better than they do ?? Since the oldest, this story happens. But we can say, based on several studies and researches, that it is not true !!
It was observed and compared the routine of both, sleep duration and comparison of habits and it was found that each baby reacts in its own way, no matter the sex. Babies need to sleep more than we adults, because it is in sleep that the growth hormones essential for the expected and correct development are released .
That is why you should not interrupt a baby's sleep , after all he is in his development process. Usually the baby's sleep cycle lasts an average of 4 hours and it is extremely important that this period be respected.
Only in the first weeks is it advisable that at the end of the 4-hour cycle, if the baby does not wake up alone, he is awake to feed himself . This way your weight gain is not affected and your development follows the expected.
Sleep Time by Age
As already mentioned above, each baby has its routine and a different organism that will react differently from the others. But there is an expected and adequate average of the baby's sleep, which is considered healthy for his development and growth.
1st month – The newborn baby sleeps around 16 to 20 hours a day. Decreasing to 16 to 18 hours a day in the first month. During the day, naps are divided into at least 3X which reach a total of 7 hours. During the night, sleep should last for an average of 8 hours.
3rd month – Sleep in this phase is reduced a little more, reaching a duration of 15 to 16 hours a day. Being 3 naps that total 5 hours and overnight 10 hours.
6th month – Sleep in this period reaches 14 hours, divided into 2 naps lasting an average of 2 to 3 hours and 11 hours at night.
9th month – In this phase the baby sleeps around 13 hours in the daily total. Two naps lasting 1 to 2 hours and night sleep of 11 hours.
12 months – Upon completing the first year of life, the baby usually sleeps around 13 hours a day. Dividing into 2 2-hour naps on average and 11 more hours during the night
18 months – Sleep the same period for a total of 13 hours, but the nap is reduced to 1 time only, which lasts an average of 2 hours.
3 years – In this phase the child sleeps around 12 hours a day. With a nap lasting 1h30min and getting to sleep around 10h30min at night.
The sleep duration of the nocturnal baby described for each age group includes those also awake that occur inevitably during the night. Waking up in the middle of the night is part of the sleep process of people in general, both babies and adults.
However, for us adults, this process ends up becoming automatic and soon we go back to sleep, for babies they end up waking up, either to breastfeed or because they can't really go back to sleep alone. Creating routines of schedules and routine for the baby to fall asleep is the best way to have healthy nights and schedules and without much stress to get to sleep.
Shantala and Baby's Sleep
How to make Shantala? Nobody better than the girls of the Maternity Coach to say, specialist in babies and children, they give advice and have for all the reasons desired by moms. See what Shantala specialist Marcia Benalia says about the benefits of Shantala, an interview conducted by Michele Melão. Girls are coming again!
A doubt of many mothers who come to the Maternity Coach is to know how to promote quality sleep for their babies under 4 months, since a sleep learning, with techniques for the baby to sleep alone all night, only works and are recommended after the 4th month of life . But what about before that?
Babies from 1 to 4 months have colic, mothers are getting used to the new routine, are tired and sleep little. The search for help is to improve the babies' rest a little, relieve discomfort and give more quality to this very challenging period of the baby's first months at home. Is it too much to ask?
To help these mothers, I decided to change my role as a sleep consultant and return to being a journalist. I did an interview with the partner of Maternity Coach – Marcia Benalia, who in addition to a breastfeeding consultant, doula and aromatherapist, is also a shantala instructor, a massage that works "miracles" for baby's relaxation, relief of colic and especially to narrow further the bond between the mother and the baby.
How long can babies receive Shantala?
Marcia: From a month after birth.

Can anyone do? What knowledge is needed?
Marcia: This massage can be applied by the mother or caregivers of the baby.
What are the main benefits of Shantala?
Marcia: The benefits that Shantala provides are several, including the relief of colic, increased immunity of the baby, deep relaxation, thus contributing to peaceful nights of sleep.
How long does it take for the mother to learn massage?
Marcia: A maximum of 1 hour, due to repetitions for memorizing movements.
How long does it take to make Shantala?
Marcia: The massage can be applied to the baby's entire body in less than 30 minutes. A short time, but with intense involvement.
Do you have any contraindications?
Marcia: None. Quite the opposite. It is suitable for all babies, including help with
development of babies with down syndrome.
How is your consultancy done to teach Shantala?
Marcia: I go to the mother's residence and after explaining all the fundamentals of Shantala, I teach the movements, inform which oils are recommended for each situation (colic, sleep) and follow the application of the massage by the mother (or caregiver) on the baby.
To learn more about consulting visit Maternity, the girls will be happy to help with your questions! Shantala is an extra affection for baby but for mom too. Enjoy all the benefits that this ancient massage can provide for your baby. Gain quality time with your child. You will only need a few minutes of the day for this immense exchange of affection.
See also: Child's Night Awakenings – Why They Happen and How to Avoid?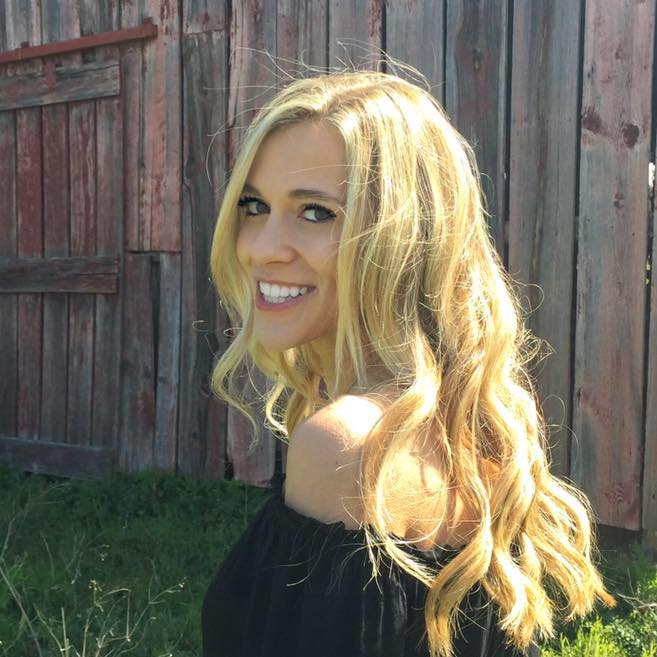 My name is Dr. Alexis Hart I am 38 years old, I am the mother of 3 beautiful children! Different ages, different phases 16 years, 12 years and 7 years. In love with motherhood since always, I found it difficult to make my dreams come true, and also some more after I was already a mother.
Since I imagined myself as a mother, in my thoughts everything seemed to be much easier and simpler than it really was, I expected to get pregnant as soon as I wished, but it wasn't that simple. The first pregnancy was smooth, but my daughter's birth was very troubled. Joana was born in 2002 with a weight of 2930kg and 45cm, from a very peaceful cesarean delivery but she had already been born with congenital pneumonia due to a broken bag not treated with antibiotics even before delivery.