The condition of a physically disabled person can provoke curiosities about his sex life, as well as his fertility. Some people are still amazed to see couples (one of the two wheelchair users) with a baby in their arms, to have a child after becoming paraplegic or even to live with this reality for some time.
Despite the condition, the individual's sexuality and fertility often remains preserved , without problems. But from a medical and personal point of view, is it feasible for a wheelchair user to have children, for a wheelchair user to become pregnant? Will a pregnancy be normal like any other or will you have to take some extra care? What are the challenges?
Challenge 1: Dealing with Prejudice
The presence, need for a wheelchair in a person's life can bring many prejudices, and of course one of them is the sexual life. People's curiosity and also misinformation, are things that will bother you a lot and cause several interrogations throughout the life of a wheelchair user.
A couple who love each other, regardless of whether they are wheelchair users or not, can bear fruit, wheelchair users have sex! It is not uncommon these days to see pregnant women in wheelchairs, men in wheelchairs with their pregnant wife or girlfriend, and even with a small child and another on the way.
Thanks to the advancement of medicine and all the necessary tests, it is already known that it is not a problem for couples with a wheelchair condition to generate a new life. Some say that some totally unprepared citizens ask how these things happen between a wheelchair user and his partner, although it is obvious, it is a question that they will have to deal with for some time yet. There remains psychological preparation to put up with certain indiscretions or who knows, good humor and a hint of sarcasm.
Challenge 2: The Physical Part
The truth is that if the person, even in a wheelchair, leads a healthy life, maintains a normal sexual routine and besides what has caused the paralysis, have physical and psychological conditions to have a baby, there is nothing to prevent the pregnancy from happening.
The woman mainly, if healthy from the reproductive point of view, will continue menstruating, having ovulatory cycles and if she has intercourse, she will become pregnant. There are some challenges to getting pregnant, such as conceiving when the uterus becomes a little more arched or contracted by sitting or lying down, for example, but this condition changes from organism to organism, as always.
For the man in a wheelchair, there is no problem if he manages to have an erection with sensitivity and penetration until the point of ejaculation, because the sexual desire remains the same after losing the movements of the waist down.
The type of spinal cord injury that the man had will directly affect his erection, whether it was complete or partial. However, this is a really delicate point for any man and should be worked with an expert on the subject because sex in these cases, starts in the head, in the psychological and of course, in the touch, in the look and in the love between the couple.
Even if he is in a wheelchair, he will also continue to produce sperm, with the exception of some specific cases where the man suffered some more severe trauma in the region, which led to infertility ( oligospermia , azoospermia etc). And for pregnant wheelchair users?
What Problems May Arise
A pregnant woman in a wheelchair will suffer greater care during pregnancy, due to some characteristic problems of pregnancy and of course, at the same time for being in a wheelchair. However, the problems are concentrated on the mother, because the baby develops normally , without greater risks or the need for extra care. Problems can be:
Urinary tract infection : this is a constant possibility for any wheelchair user, but it should be closely monitored by the doctor in pregnant women, as urinary tract infection may cause abortions.
Circulatory Problems and Thrombosis : It is recommended that the pregnant woman pay attention to her circulation, as well as the non-wheelchair woman. However, some problems such as thrombosis may appear. In such cases, the doctor will prescribe anticoagulants to help with this phase.
Weight : Weight is a problem for any pregnant woman, but if she is already overweight before becoming pregnant, care should be taken with the possibility of diabetes and blood pressure during pregnancy.
The reason why the mother was in a wheelchair : This is an aspect that the doctor will take into consideration. If the reason is external, not physical or genetic, it will not be a problem. However, if there is an illness that has caused the mother to become a wheelchair user, the doctor will order tests to check the baby's health.
Challenge 3: Baby Movements and Childbirth
The woman in a wheelchair usually has paralyzed from the waist down, right? But at this point the baby's movements can be perceived. Not as a pregnant woman who has an intact sensitivity, who feels every step of the baby's mother, but as something different that she is used to feeling .
It can be mild discomfort, even a bump. Sensitivity, as in man, will depend totally on the degree of spinal cord injury , which determines the sensitivity that the individual will have during life.
Therefore, and again, one hypothesis among many others, however, it is possible that the mother can feel the baby's movements. Like movements, contractions are likely to be felt! Therefore, any different sensation, it is advisable to see an obstetrician.
The delivery of a pregnant woman in a wheelchair does not necessarily have to be a caesarean . It is quite possible that she will have a normal birth and, again based on the sensitivity she has.
In order to have a baby with normal delivery, it is necessary that the pregnant woman be able to push the mucus in the lower part of the belly, like the famous poop force, if she can do this force, it is possible to have a normal delivery .
All life changes bring a new air to anyone's life, but when it comes to generating, the joy of renewing is multiplied by a thousand. Wheelchair users or disabled people, everyone deserves to experience this emotion of motherhood or fatherhood. To do it safely and happily, always talk to your doctor, and be happy!
See also: Risk Pregnancy – Which Cases Are Considered?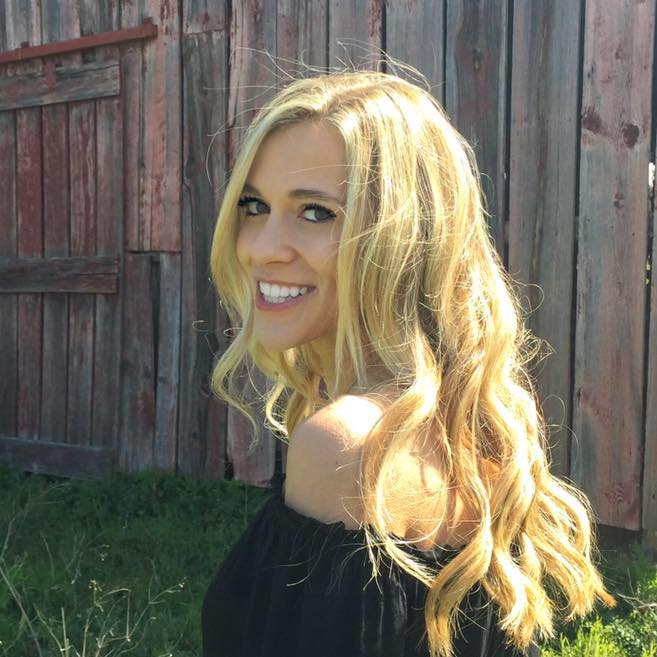 My name is Dr. Alexis Hart I am 38 years old, I am the mother of 3 beautiful children! Different ages, different phases 16 years, 12 years and 7 years. In love with motherhood since always, I found it difficult to make my dreams come true, and also some more after I was already a mother.
Since I imagined myself as a mother, in my thoughts everything seemed to be much easier and simpler than it really was, I expected to get pregnant as soon as I wished, but it wasn't that simple. The first pregnancy was smooth, but my daughter's birth was very troubled. Joana was born in 2002 with a weight of 2930kg and 45cm, from a very peaceful cesarean delivery but she had already been born with congenital pneumonia due to a broken bag not treated with antibiotics even before delivery.