There is no time more expected by a pregnant woman than to pack the baby's suitcase for the long awaited moment. But what to take to maternity that is useful and not just a bunch of things to take to the hospital? Every time I remember the first trip to maternity, I remember the husband looking like a hotel porter, with several suitcases, he almost couldn't walk with so much to take! So how about a list that can reduce that amount of things? What is really needed in motherhood?
Many moms have doubts about what to take to the maternity ward, but a short list of utensils and clothes can help a lot when assembling the suitcase of both the baby and the mother too. So what is really necessary to take to motherhood, what we can not fail to put and what can become superfluous at that moment. An important detail to emphasize, the trousseau should be done according to the period of the year that the baby will be born,one must know if the delivery will take place in summer or winter, as the layette of both is quite different in terms of fabrics. One warmer for the winter and others cooler for the summer. I set up the list, but everything goes according to the season, right? With experience in three pregnancies I became practical when assembling the suitcase, of course making mistakes and getting it right in some aspects and then I will leave my tips here to collaborate with those who are still in this phase of discovering what to take to the maternity that is useful, let's go to the list:
What to Bring to Motherhood – For Baby
5 sets of clothes (overalls, bodysuit, panty and socks)
1 pack of RN diapers (can include a diaper in each kit of clothes and take the rest in the suitcase)
3 mouth wipes
3 cloth diapers
2 diaper towels
Hygiene products (cotton swab, soap, 70% alcohol)
Hair brush
1 blanket 1 coverlet
2 spare parts of clothes
1 Maternity leave
Some details can make a difference, for example, changing the blanket for another blanket in the heat season and also giving preference to microfiber blankets even in more severe winters because they are warm and much lighter and more malleable to handle. A good tip is to make a package with all the baby's clothes change and even put the diaper together. The socks and gloves can go with the kit, I always used ordinary plastic bags,of these bought in packaging houses and closed with a cute ribbon. So at the time of bathing and changing clothes, it is much easier to use, because everything is there by hand. A good tip is also to take one piece of each spare clothing, so if there is an accident on the way (leaking the diaper or the baby regurgitating, there is a new piece out of the kit to put on).
What to Bring to Motherhood – For Mom
3 nightgowns or pajamas to open at the front
1 bathrobe or hobby
5 postpartum panties
2 packs of night absorbent
2 breastfeeding bras
6 breast absorbent protectors
2 pairs of socks (winter)
Shampoo, soap, cream and brush
Towels
Make up
Photographic camera
Cellphone and camera chargers
Door ornament and party favors
For the mother it must be simpler to resolve the matter and know what to take to the maternity hospital, the same advice for the time and season should be followed, as the fabrics will also change. I advise pajamas or nightgowns that open at the front to facilitate breastfeeding and also seamless, tall panties to help and not pick up if the delivery is cesarean. In the maternity bag you should also leave space for Dad! Normally the maternity room allows him to stay there, if it is an apartment, so it is essential to bring towels and a change of clothes for those who stay with a companion. Although he may come home, Dad may be afraid to leave the hospital at this time so it is best to prevent and have a hand for an emergency.
If in doubt of what is really needed in your maternity hospital, it is advisable to ask for the maternity list , most provide one with the main items to take. Some provide absorbents and diapers, as well as soaps and towels so these items can be dispensable in the suitcase, the more you can reduce the volume for that moment the better it will be for the baby's return home.
See also: Baby Layette – How to save and what is useful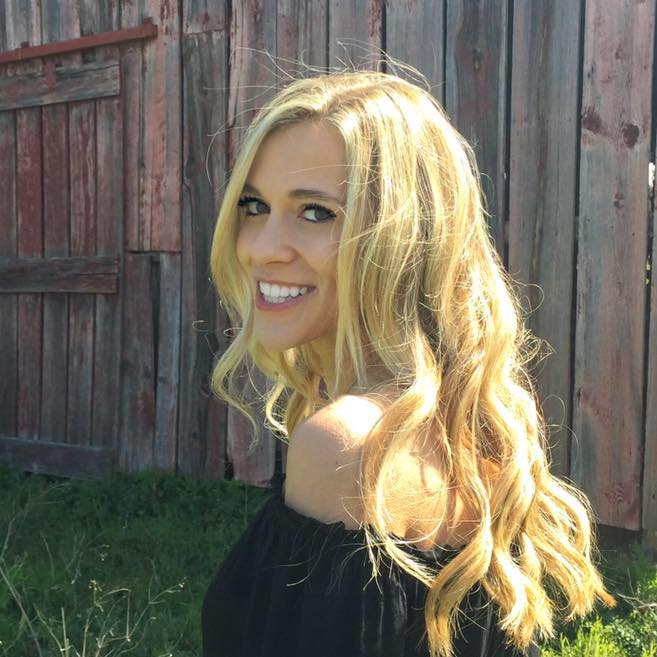 My name is Dr. Alexis Hart I am 38 years old, I am the mother of 3 beautiful children! Different ages, different phases 16 years, 12 years and 7 years. In love with motherhood since always, I found it difficult to make my dreams come true, and also some more after I was already a mother.
Since I imagined myself as a mother, in my thoughts everything seemed to be much easier and simpler than it really was, I expected to get pregnant as soon as I wished, but it wasn't that simple. The first pregnancy was smooth, but my daughter's birth was very troubled. Joana was born in 2002 with a weight of 2930kg and 45cm, from a very peaceful cesarean delivery but she had already been born with congenital pneumonia due to a broken bag not treated with antibiotics even before delivery.