What is the woman or man who, faced with the discovery of pregnancy, does not try to imagine through the measures reported in the ultrasound the size of her little baby who is still a small fetus? What size is it now ?? Is it the size of a thumb or a bean? Each week it will be a different size and yes, it can be compared to hundreds of things around the world. Let's start at the beginning of gestation:

4 weeks – At 4 weeks the little baby is already considered an embryo. But still in the belly it is imperceptible and in the ultrasound it is practically impossible to see it. This week its size can be compared to a tiny poppy seed. Do you know the tiny ones used to decorate sandwiches and petit-fours in bakeries? At this stage of pregnancy, it is quite common for the first gestational symptoms to give the appearance of grace and for the mothers to discover that they are pregnant.
5 weeks – In the 5th week your baby so beautiful still does not look anything with the beautiful face that will be born. Right now he looks more like a tadpole than a baby. This week it's the size of a sesame seed, very small, isn't it? But it has grown a little since the previous week.
6 weeks – At 6 weeks the embryo is growing more and more and since the last week it has doubled in size. This week it can be compared to the size of a small grain of lentil.
7 weeks – This week it is even bigger and doubles in size every week. This is the period indicated to perform the first ultrasound and when seen it is compared to the shape of a bean. Its size at the moment is a chickpea that moves all the time inside the womb, but still imperceptible to mom.
8 weeks – This week the small embryo will rise from office, he is promoted to a fetus! It has already grown in size and reaches the size of a grape unit. The embryonic tail that gave the appearance of a tadpole disappears at this stage, giving rise to the development of muscles, nerves and organs.
9 weeks – At 9 weeks, the fetus gains more and more human appearance and its genitalia is in full formation, which is not possible to verify by ultrasound. Its size is compared at this stage to a chestnut from Pará.
10 weeks – Your future little baby is getting stronger and fatter every day and can measure around 3 centimeters in this step. This week his size is compared to an olive and he is already so smart that he jumps and kicks all the time, even though Mom still doesn't feel it.
11 weeks – At 11 weeks the fetus already has formed arms and legs and its little fingers are already separated. Now it has an average of 4 centimeters and is the size of a fig.
12 weeks – In the 12th week he starts to look more and more like a baby. Your eyes are still away from your face, but they will be positioned correctly in the coming days. It measures around 5 centimeters, being compared to a small lemon.
13 weeks – In this stage he starts to stretch more and more each day, gaining size and weight . It weighs around 25 grams, compared to half the size of a banana or the size of a pod.
14 weeks – At 14 weeks your body's growth is faster than your head, as it was disproportionately large. It starts at this stage to look more and more like the baby you will meet at birth. This week it is the size compared to a lemon.
15 weeks – This week it will be even bigger, about the size of an apple weighing an average of 70 grams. At this stage he usually sobs a lot, even though Mom doesn't feel anything.
16 weeks – Weight gain is increasingly accelerated, as well as its growth. This week it weighs 100 grams and measures 12 centimeters. It is the size of a large pear.
17 weeks – In the 17th week the fetus already weighs an average of 140 grams and can be compared to the size of a ginger.
18 weeks – At this stage he is already able to train his breathing, even if he is unable to breathe in air, only the amniotic fluid. He is already training what he will have to do as soon as he is born. Now it measures around 14 centimeters and weighs 200 grams, being the size of a bell pepper. What a big guy, no?
19 weeks – Now the fetus is able to swallow amniotic fluid and consequently produce and eliminate urine, which proves the proper functioning of its kidneys. It already measures 15 centimeters and is compared to the size of a dry coconut.
20 weeks – Finally we are halfway through gestation !! Now is a good time to discover the sex of the baby through ultrasound, but for that you must count on the collaboration of the little baby !! Now it's the size of a banana.
22 weeks – At this stage he is already exactly with the face that will be born, but very thin. From now on, the weight gain process will begin until the end of pregnancy. Its weight varies in average of 430 grams, being compared to the size of a carrot.
24 weeks – Your weight this week will have increased a lot, reaching 600 to 650 grams and each day will be more like the baby that will be born in the coming months. Its size compares to the size of an ear of corn.
26 weeks – In this phase a very important milestone occurs, your baby can already open and close the little eyes training as he will do outside. It is already so big that it measures up to 36 centimeters, the same size as a stalk of green chives.
28 weeks – The baby is getting smarter and responding to stimuli, especially the light under the belly. This week it has already reached the 1 kg mark and can measure around 38 centimeters, like a small red cabbage.
30 weeks – This week your vision is sharper and you can already see what happens inside the uterus. Your growth will slow down at this point, but your weight gain is in full swing. Its size is around 40 centimeters, about the size of a large cabbage.
32 weeks – Your baby is already very chubby, weighs an average of 1.7 kg, they are already as big as a pineapple.
34 weeks – And the weight gain process continues faster than in all other phases, as he will need a thick layer of fat to control the temperature outside. Its size at this point can be compared to a cantaloupe melon.
36 weeks – During this accelerated phase of weight gain, he can gain up to 30 grams per day and is already up to 45 centimeters. It's as big as a leaf of romaine lettuce.
38 weeks – The baby is already at term and can be born at any time. It already weighs around 3 kilos and is as big as a jackfruit. How great !!
40 weeks – If the baby is not yet born it is about to happen and can come without warning. The weight and measure varies a lot from baby to baby, but this week they usually weigh an average of 3.5 kg and measure 50 centimeters. It is about the size of a small pumpkin.
It is always worth noting that babies do not develop equal and do not follow any rules. These measures are mere statistics that can be followed to get an idea of ​​how your baby is developing during pregnancy. The exact measurements must be evaluated by means of an ultrasound examination and even so, remembering that there is a margin of error in the examination.
A tip for pregnant women: do you want to improve the pleasure of sex during the gestational phase? Use water-based lubricating gels that play the role of cervical mucus and still control vaginal pH, reducing the chances of proliferation of fungi and bacteria responsible for infections. Famivita has developed the perfect lubricant for pregnant women and pregnant women, the FamiGel . You can buy it here in our online store.
See also:  Reference Table Fetus Size and Weight in Pregnancy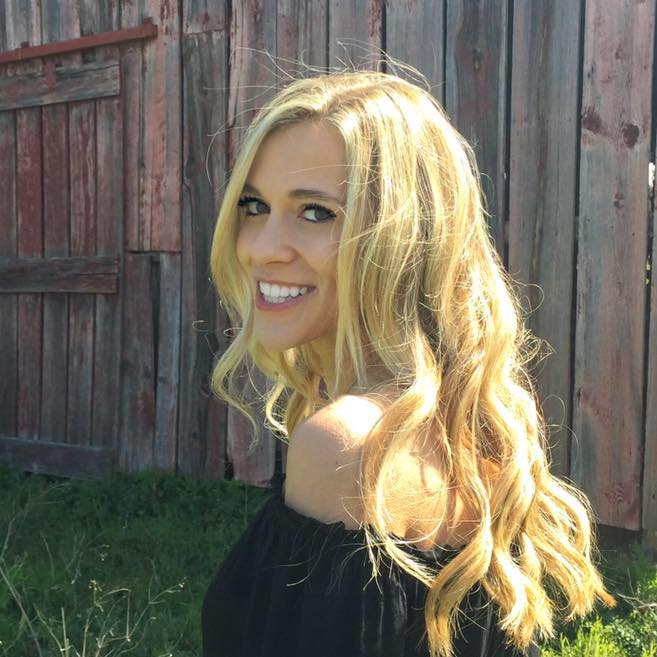 My name is Dr. Alexis Hart I am 38 years old, I am the mother of 3 beautiful children! Different ages, different phases 16 years, 12 years and 7 years. In love with motherhood since always, I found it difficult to make my dreams come true, and also some more after I was already a mother.
Since I imagined myself as a mother, in my thoughts everything seemed to be much easier and simpler than it really was, I expected to get pregnant as soon as I wished, but it wasn't that simple. The first pregnancy was smooth, but my daughter's birth was very troubled. Joana was born in 2002 with a weight of 2930kg and 45cm, from a very peaceful cesarean delivery but she had already been born with congenital pneumonia due to a broken bag not treated with antibiotics even before delivery.