Among the thousands of difficulties that women can face when it comes to getting pregnant there is one that causes a lot of speculation and doubts, especially among doctors specializing in fertility. It is hostile mucus, or hostile cervical mucus, as it is called by medicine. It can be one of the causes of female infertility because it makes it impossible for sperm to survive   inside the woman's body.
During the woman's cycle, the body naturally produces mucus in the cervix . During the fertile period, this mucus changes and adapts, becoming  elastic, slippery and transparent , similar to egg white. The mucus changes to help sperm move around so that they reach the tubes and fertilize the egg. This type of mucus also helps sperm to survive longer within the female reproductive system, increasing the chances of fertilization. That is why it is known as fertile mucus .
What is Hostile Mucus?
The mucus changes during the menstrual cycle , in its acidity, consistency and even quantity. Depending on the stage of the cycle, the mucus may appear more acidic or appear more dense than normal. These characteristics help in defending the vagina against bacteria and infections. However, when mucus has these characteristics, sperm   cannot survive for long. In this way, they die before they reach the egg.
The issue of hostile mucus is very controversial and discussed in medicine. Some human reproduction specialists   do not believe that there is hostile mucus , let alone that it is a cause of female infertility. Many tests, researches and examinations were carried out to study this condition, but all were performed in post-coital examinations, that is, after sexual intercourse. This method has the sole focus of observing whether sperm are kept alive in the woman's uterus.
But 70% of women followed up with diagnoses with hostile mucus managed to conceive naturally afterwards. This made this diagnosis somewhat uncertain for assisted reproduction specialists and for medicine in general. The good news is that this points to the possibility of treatments and methods to reverse hostile mucus and make women able to conceive naturally.
How to Diagnose Hostile Mucus?
Usually, it is recommended to try to get pregnant naturally for about 1 year. After this period, it is normal for several evaluative exams to be requested to analyze fertility and check if there is any problem that is preventing a pregnancy. The post-coital examination is one of the last tests requested, and some doctors do not even recommend it, because they do not believe it is a real problem. Even so, the only test that can assess and diagnose hostile mucus is the postcoital test performed in laboratories specializing in fertility.
How to Treat Hostile Mucus?
As it is a condition full of uncertainties and without a concrete basis, some doctors treat their patients through changes in habits that may be related to this change in mucus.
Among the main cares recommended for women who wish to improve the condition of their fertile mucus is to consume plenty of water throughout the day (about two liters). Mucus is  made up of 70% water , so its adequate intake improves the hydration of the body and mucus, and can also increase the amount of mucus produced considerably. This is a valid tip for every temptant, not just those with hostile mucus.
A balanced and natural diet, rich in fruits and vegetables also has a beneficial effect on the body, in strengthening the reproductive system and especially in the production of mucus. Some infections or inflammations in the reproductive system may be linked to the presence of hostile mucus, in which case identification and treatment is essential. In some cases, the use of ointment or oral antibiotics may be recommended.
Some care in intimate hygiene is also recommended. Changing the type of panties used, for example, can help. The cotton panties that improves the breathing of the area,   preventing the proliferation of bacteria . It is also recommended to use soaps with neutral pH in this area of ​​the body, preferably without strong fragrances.
If you are unable to get pregnant after a while even changing your habits, some other treatments and methods for getting pregnant can be suggested, such as in vitro fertilization , programmed intercourse or even the supplementation of estrogen hormone. The production of cervical mucus is closely linked to this hormone.
It is necessary to warn that the presence of mucus is not always abundant to the point of being observed clearly. Some women produce it in low quantities, but that does not mean that they are not ovulating or that something abnormal is happening. For these cases, we recommend the use of fertility-friendly lubricating gels such as  FamiGel . This lubricant faithfully emulates fertile mucus, in its texture and at the correct pH, in addition to containing essential nutrients for sperm. In addition, it improves pleasure with the right lubrication and facilitates the arrival of sperm to the egg. You can  purchase FamiGel here  in our online store.
But if through gynecological evaluation and exams it is detected that the production of mucus is abnormal, it is necessary to check how is your hormonal concentration. The hormone estrogen is responsible for making the mucus thicker, with the appearance of egg white during the fertile period .
Types of Mucus
All knowledge about the body, its functioning and changes in the course of the cycle are very welcome to assist an attempting to obtain a positive faster. An essential sign to watch for is  changes in the mucus , which faithfully demonstrate which phase of the cycle you are in. So let's talk a little bit about each type of mucus.
The female body secretes several types of mucus. Even through them, it is possible to identify not only the fertile period, but also the existence of some vaginal diseases or infections caused by external agents. All different types of mucus are mainly composed of water and different substances that give it its viscosity. This viscosity changes under the effect of hormones, mainly progesterone and estrogen.
The cycle starts on the first day of  menstruation , and after the end of menstruation the body begins to produce a pasty mucus. With appearance similar to moisturizing cream, it is possible to see it in panties or when using toilet paper after peeing. Many women are frightened by the presence of this mucus, imagining it to be some vaginal discharge or some disease in the intimate region. But that mucus indicates the increase in progesterone in the body at that time. It is a sign of health and that everything is going as it should, as long as it is not accompanied by other symptoms such as abnormal itching and odor.
As the cycle progresses, this mucus changes its color and becomes transparent, more dense and sticky . This means that the ovulatory period is approaching. This change occurs due to the increase in estrogen secreted by the ovaries. This is not yet the fertile mucus that helps sperm on their way, but it is already indicative that it is close.
When that mucus starts to look elastic , stretching between your fingers when touched, the best time for dating has arrived. It is the famous egg white mucus, as its color and consistency are very similar to the white. The presence of this mucus means that the woman is in her fertile period and that the sperm will find it easier to move around to the egg.
After finishing this period, the mucus changes its characteristics and becomes watery this time, leaving the woman with a feeling of being very wet and in some cases, really wetting her panties or clothes. This watery mucus has no smell or color and does not cause any symptoms, such as itching. Therefore, any odorless, differently colored secretion that does not cause itching or vaginal burning are natural secretions of the female cycle. If accompanied by other symptoms, see your gynecologist for evaluation and perform the appropriate treatment.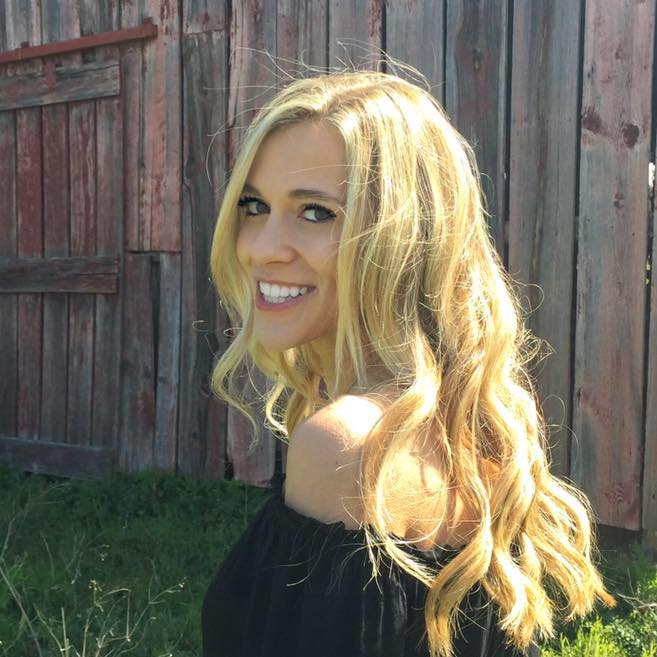 My name is Dr. Alexis Hart I am 38 years old, I am the mother of 3 beautiful children! Different ages, different phases 16 years, 12 years and 7 years. In love with motherhood since always, I found it difficult to make my dreams come true, and also some more after I was already a mother.
Since I imagined myself as a mother, in my thoughts everything seemed to be much easier and simpler than it really was, I expected to get pregnant as soon as I wished, but it wasn't that simple. The first pregnancy was smooth, but my daughter's birth was very troubled. Joana was born in 2002 with a weight of 2930kg and 45cm, from a very peaceful cesarean delivery but she had already been born with congenital pneumonia due to a broken bag not treated with antibiotics even before delivery.