Adenomyosis is a kind of endometriosis, but it affects only the myometrium (muscle of the uterus).
Adenomyosis is a disease that is quite similar to endometriosis. It brings pain and discomfort to women who are carriers. Like endometriosis, adenomyosis is an accumulation of the endometrium outside the proper location (uterine cavity). But unlike endometriosis, adenomyosis is only lodged in the internal muscles of the uterus, the myometrium.
The myometrium is a sensitive region and the accumulation of endometrium in that region can bring severe pain as soon as the woman menstruates since every time she bleeds in the menstrual period. Like the rest of the endometrium, these small fragments bleed equally and cause severe pain during menstruation, as well as endometriosis. The problem is in diagnosing this problem, some women are not even aware that something is wrong. For this, it is worth paying attention to some characteristic symptoms of adenomyosis, such as:
Excessively severe cramps
Pain during sex
Altered menstrual flow with abundant blood clots and blood
Pains when going to the bathroom (feces)
The causes of adenomyosis are various, from more than one birth in reproductive life, to the first early menstruation, before 10 years of age. In the case of women who have given birth, symptoms can appear 1 to 3 years after the first delivery. This in cases of childbirth where the myometrium had to be cut (cesarean section), however, a woman who had a normal delivery is also likely to have this health problem.
How to Diagnose Adenomyosis?
In addition to the symptoms, the doctor will do specific tests such as ultrasound to diagnose. In addition to these, clinical exams can also be done, in addition to complex exams such as magnetic resonance and tomography. These will certainly give the diagnosis with precision and even the degree of severity of the adenomyosis. Excessive enlargement of the uterus is a factor that can lead to the diagnosis, but it must be associated with the others mentioned above. Speaking of which, this disease has two types, local and diffuse . At the site, the point of the disease is only in a part of the endometrial tissue and surrounding glands, but at a specific point. In the diffuse, however, this disease point is more extensive and sometimes in a large part of the walls of the uterus.
As adenomyosis is a uterine muscle disease, it can affect mildly (superficially) or even intermediate to profoundly. The higher the degree, the more symptoms the woman will experience. This is because when menstruation arrives, the myometrium will contract to expel the blood stored inside, and as it will be accumulating blood, it will be felt more intensely than women who do not have adenomyosis.
What is the treatment for adenomyosis and how does it affect fertility?
The treatment for this female problem for those who still want to get pregnant is in the vast majority based on hormones (progesterone) because it is a disease that comes from estrogen (increased estrogen levels). These will inhibit menstruation and thus, will certainly reduce the effects of the disease such as pain for example. The doctor may also indicate surgery as a treatment for the problem. However, in this case, total removal of the uterus is applied, which is not legal for women who are not yet mothers. Therefore, if you suffer from adenomyosis and still want to get pregnant, you can choose to take treatments with anti-inflammatory drugs and pain medications during menstruation.
Adenomyosis can also interfere with fertility in ways unimaginable by women. Just like endometriosis, there is no concrete reason why a woman has difficulty getting pregnant, but studies show that they can provide involuntary contractions outside the menstrual period and end up causing an abortion even with little implantation time or not even letting it happen. it happen. Not that it prevents the woman from becoming pregnant, but the implantation of the baby may be at risk if the disease is not treated in time. It is recommended that before attempting to conceive, the woman undergoes intense treatment with progesterone to ease the blood flow outside the endometrium. However, the total cure of the disease will only happen with the arrival of menopause or with the total removal of the uterus.
Living with adenomyosis can be torture for those who intend to be a mother, but it is worth talking to a competent doctor about how to treat before embarking on the journey of trying and motherhood. If you have two or more symptoms mentioned above, go to the doctor as soon as possible and clear that doubt.
See also: Menstruation with Pieces of Skin and Now?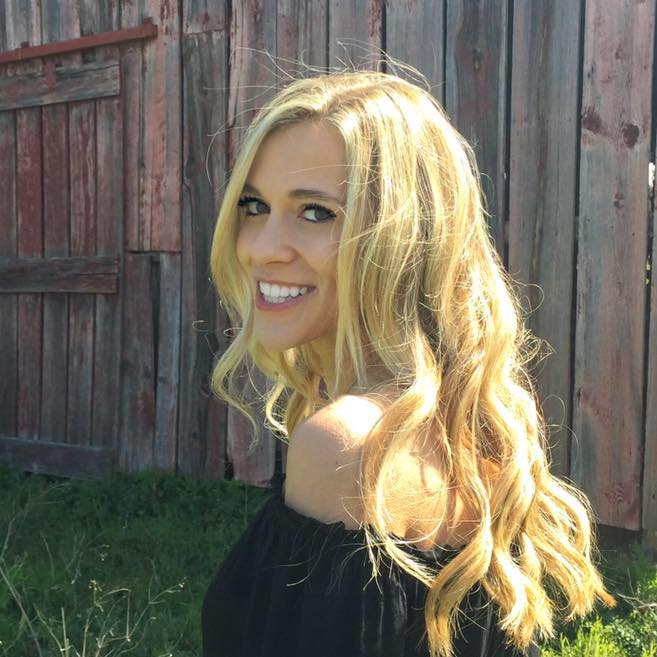 My name is Dr. Alexis Hart I am 38 years old, I am the mother of 3 beautiful children! Different ages, different phases 16 years, 12 years and 7 years. In love with motherhood since always, I found it difficult to make my dreams come true, and also some more after I was already a mother.
Since I imagined myself as a mother, in my thoughts everything seemed to be much easier and simpler than it really was, I expected to get pregnant as soon as I wished, but it wasn't that simple. The first pregnancy was smooth, but my daughter's birth was very troubled. Joana was born in 2002 with a weight of 2930kg and 45cm, from a very peaceful cesarean delivery but she had already been born with congenital pneumonia due to a broken bag not treated with antibiotics even before delivery.