With great pleasure I welcome Rafaela, or simply Rafa from Rafa's channel! A person of faith and who seeks strength in God for the purpose of being a mother. A true warrior who in her videos shows when she is sweet and deserving of everything she is winning. See how she handles these tempting feelings and how she expects your positive to be. Welcome Rafa!
Changing Diapers: Talk a little more about you and your husband.
Rafa: Hi guys, how are you ?! My name is Rafaela, I am 25 years old, I have been married for four years to the prince of my life, Duaian, who is 27 years old. We have a company together where we have worked for five years. We dream of having children, more precisely four children, rs' but we understand that everything is under the purpose of God and that in the determined time our miracle will happen.
Changing Diapers: How and why did the YouTube channel appear?
Rafa: Well, when we decided we wanted to have a baby, there was anxiety about the positive that seemed to be farther and farther away, with her, curiosity, a need to know other women's reports with negative tests, discouragement, in short, all these tempting things. That's when I started to search the internet and found that some women recorded videos in a diary format, sharing their experiences, that's when I thought: I need to do this too! I want to share this moment and more than that, to keep this memory of a difficult phase, but one day it will surely pass.
It was difficult, I was afraid, ashamed, but after I recorded the first video, I was sure that I did the right thing and that it was what I needed, to spill out, to put out, what bothered me so much and that I didn't care about. I felt free to share with people close to me because they wouldn't know how to help me, after all, it wasn't their reality, anyway, I met several friends who encouraged me to continue recording, today, I have a schedule, where I post videos every Monday , Wednesday and Friday and it has become a habit for me. Starting to record videos for YouTube was one of the best choices I've ever made.
Changing Diapers: How did the couple meet?
Rafa: We met at the Church more precisely at the Foursquare Gospel Church, where we congregate today. Duaian was already there since he was a child and I always liked it, but he was part of another Ministry. Eight years ago I was baptized and received at the Foursquare Gospel Church, since then, we became best friends, we cried together, we smiled together until one day we fell in love with each other, we dated for a year and three months until I was finally asked to wedding. I accepted of course, and with a year and nine months of dating, I experienced the best day of my life, until the present moment.
Changing Diapers: Have you always wanted to have children? How did you find yourself tempting for the first time?
Rafa: Yes, I always dreamed of being a mother. My parents had four children and I am the oldest of them. I have always loved brothers and sisters, we grew up very close and we are still today. I love my brothers and I can't imagine my life without them. Interesting is that my mother had three girls: Me, my sister Gabriela, Isabela and then came Nathan, who is our little Muslim. Since I was a child I have always observed our "big" family and I always thought: One day I want to have a family like this!
My dream has always been to get pregnant right after my marriage, so I did not prevent myself very well, but as this was not God's will for me, I found myself tempting, when after a year without using any contraceptive method, I was unable to get pregnant. That's when my desire to be a mother increased even more, it seems that with each negative the desire to see a POSITIVE multiplies!
Changing Diapers: Do you have any funny or sad stories of relatives and friends charging children for the couple?
Rafa: There's a phrase I heard once and I confess that from everything I've heard about the delay in getting pregnant, that, without a doubt, was the worst! Someone said to me like this:
"Don't mind, if you can't get pregnant, you adopt and if adoption is not an option for you, living without children is not the end of the world."
When I heard that phrase I thought: Could the floor open up for me to dive in and never come back? I confess that today, when I remember what happened, I find it funny, because I have an answer to almost everything, but at that moment, silence was the only answer I managed to give. Now, funny story? There are many, but the funniest of all, was the following:
In the Church where I congregate, there are many friends who got pregnant and today they are mothers of beautiful babies, but I have always loved children, I think that because I helped my mother to take care of my brothers, I am very affectionate for that, at the end of the services, I always took one of the babies on my lap, played, talked to my friends, in short, super normal for those who like children. One day, someone observing this, said the following sentence to me:
"Stop taking others' children on your lap, because they will think you are jealous of them. Everyone has already realized that you are trying to get pregnant and can't do it. "
Now tell me if it's not to laugh? Fortunately I became a much more loving person, so I take most things in sports, but it wasn't always like that and not everyone is like that. We need to be careful with what we say, because maybe it is not our intention, but we have to act more cautiously in some situations, I am super in favor of that phrase:
If what you are about to say is no more important than silence, shut up!
Changing Diapers: What do you find most difficult in the life of a tempter?
Rafa: If it was a few months ago, I would certainly say anxiety every month, every cycle, anyway, but as today I am more "relaxed" in relation to the attempts, I think my biggest difficulty has been convincing people to my around that I'm resting in God and today, I say today, because I can change my mind tomorrow or later, but today I don't think about doing any kind of medical treatment to get pregnant. I am waiting for a miracle and I am absolutely convinced that even though I am not sure when; will happen!
Changing Diapers: What do you like most about this life of trying?
Rafa: Ah, that question, generated controversy in a TAG that I created: FROM TRY TO TRY, some women answered that there is nothing pleasant in the life of a tentative and I disagree, because for me, without a doubt, when the week comes of my period coming, it is so much expectation, that I feel like I am already pregnant. Every end of the cycle, the Lord renews my hopes by allowing me to live a mixture of feelings, which I would never have lived if I were not tempting and when "MONSTRA" comes, the only thing I can think of is that: God gave me one more opportunity!
Changing Diapers: You are people who exude faith, it is very beautiful to see you sing to you. What is your religious background?
Rafa: Ah, thank you Patricia, I am happy to know that we are managing to fulfill the call by which the Lord sent us. We are Christians – Evangelicals.
Changing Diapers: Was there a time when you thought about giving up getting pregnant? How did you get back on top?
Rafa: Interesting that question, because when we see the difficulty knocking on our door, our first reaction is to think about giving up, I don't just say I, but every human being, has this tendency, because we like what is pleasurable, which is easier ; who doesn't? I can say with absolute certainty, even if I choose not to have any treatment at the moment and after having discovered the causes of infertility, I never thought about giving up. As much as the struggle is great to give up being a mother, it would be like denying who I am. I know it may take a while, but my time will come!
Changing Diapers: How do you expect your positive to be?
Rafa: Waaal! What a creative and objective question! I had never stopped to seriously reflect on this, but just thinking about the first sensation I had, it was such an emotion that it made me lose my reasoning and forget the answer. Without a doubt, it will be the most perfect day of my life.
Changing Diapers: A message for all girls who want to get pregnant.
Rafa: Hi girls, future moms, if I may call them that ?! After I entered the wonderful World of Tentantes, I learned to value the simple things in life, who would say that you and I would find ourselves in this situation today:
I want to get pregnant, but I can't! This is difficult, I know it hurts, it hurts, but my advice to you is exactly what I'm doing: Be happy!
Unlike what many people think, just like love, happiness, it is not a feeling, but a decision, it means, that you and I are the ones who determine whether we are happy or not. That simple! Why am I saying this? Because I observe in the groups and friendships that I have made on YouTube and on social networks, that many women, base their happiness on realizing the dream of becoming a mother and this is complicated, because in fact, you and I have many reasons to be happy, the problem and that we don't value yet. Learn to value what you already have, for example: home, husband, work, professional training, health, friends, family, pets, but most importantly, value God and you will finally realize that having a child will be incredible, but it won't be everything, because EVERYTHING, you already have.
I hope that the account of my trajectory as a tentative has helped, or at least relieved someone, and if it happened, for me, it was already worth it!
Thank you very much Patricia, for this rich opportunity, I was flattered by the invitation to the interview. I loved it too much, and as I already told you, I admire you immensely for your noble attitude of taking time out of your day to dedicate yourself to women who have difficulties getting pregnant. It is difficult to see that these days, people who care about others!
Visit Rafa's Channel and like the face page: https://www.facebook.com/canaldarafaperfil?ref=ts&fref=ts
See also: Canal Éramos Dois! Know more about Roseane and Rafael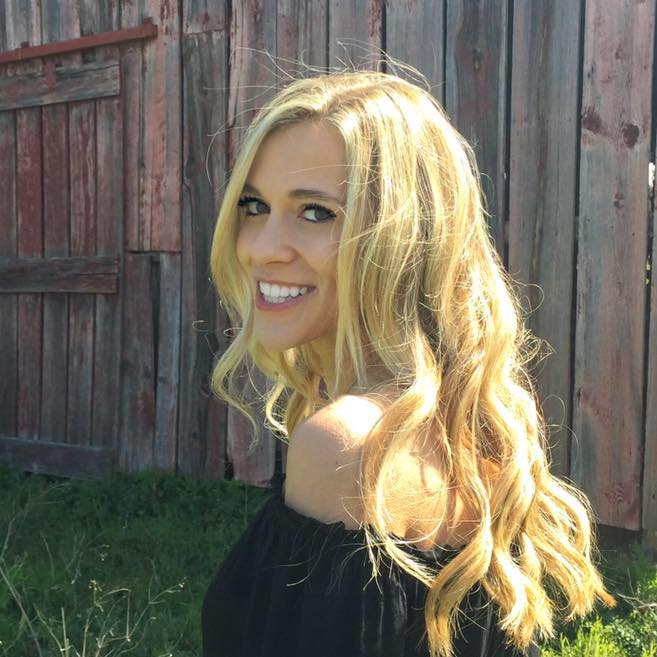 My name is Dr. Alexis Hart I am 38 years old, I am the mother of 3 beautiful children! Different ages, different phases 16 years, 12 years and 7 years. In love with motherhood since always, I found it difficult to make my dreams come true, and also some more after I was already a mother.
Since I imagined myself as a mother, in my thoughts everything seemed to be much easier and simpler than it really was, I expected to get pregnant as soon as I wished, but it wasn't that simple. The first pregnancy was smooth, but my daughter's birth was very troubled. Joana was born in 2002 with a weight of 2930kg and 45cm, from a very peaceful cesarean delivery but she had already been born with congenital pneumonia due to a broken bag not treated with antibiotics even before delivery.