In order for the human body to function properly, everything must work in harmony, like the gears of a machine! If something is altered in its functions, the rest of the body suffers consequences and can impair the proper functioning of other functions . This is exactly what happens with the rise in blood pressure, which when uncontrolled overloads the function of the heart and the distribution of blood throughout the body. This is a very well-known and feared disease, but after all, what is it and what causes high blood pressure ?
What is High Blood Pressure?
High blood pressure or systemic arterial hypertension (SAH) as it is called by medicine, is a chronic disease characterized by elevated blood pressure levels, recognized by the acronym PA. It is recognized by its references after measuring values ​​greater than or equal to 140 / 90mmHg (14 X 9).
As the heart beats, its contraction pumps blood through the arteries of the body. This function generates pressure under the arteries, which is called systolic blood pressure. When that blood pressure is altered, forcing the heart to function, it is recognized as high blood pressure. This pressure can cause serious damage to a person's life , including the occurrence of stroke (stroke), stroke, kidney disease and even muscle atrophy of the heart, which causes cardiac arrhythmia.
Main Causes of High Blood Pressure
It is important to remember that our body can undergo changes in pressure levels considered natural, such as during and shortly after practicing some physical activity, but that afterwards they are already restored and normalized naturally when at rest. But when the body is unable to restore itself and blood pressure prevails at constantly altered levels, it is possible that the person is experiencing hypertension problems .
The cause of high blood pressure is related to several factors , which is why a specific assessment of each case is necessary, and the cause is thoroughly investigated in order to direct it to the appropriate treatment. Among the main causes are:
Family History;
Feeding with excess salt;
Sedentary lifestyle;
Obesity;
Elderly;
Excessive consumption of alcohol and cigarettes.
Based on the causes listed above, we can say that the cause of high blood pressure goes far beyond an unexpected disease and without prevention methods, since lifestyle influences and a lot on the existence of the disease.
High Blood Pressure Complications
Many people around the world suffer from the disease of high blood pressure and at least know that they have it, and do not even imagine the risks they are taking. This is because high blood pressure is a silent disease and only causes symptoms when it is in its advanced stage and already causing damage to the body in general. Apart from hypertensive patients who are already aware of the disease and continue to treat the disease with disregard, and are only really concerned when the disease worsens or the complications of high blood pressure arise. Among the most serious major complications are:
Stroke;
Myocardial infarction;
Chronic kidney disease;
Changes in vision;
Stroke
Stroke, also popularly known as stroke, can occur in two types: ischemic stroke and hemorrhagic stroke, both resulting from several factors such as embolism, thrombosis and especially people with high blood pressure. Incidentally, stroke occurs in about 80% of hypertensive people . Stroke can occur in different degrees and leave sequelae so serious, that in some cases they are irreversible.
Myocardial Infarction
Myocardial infarction is the name given to the necrosis of one of the muscular parts of the heart that is caused by the lack of blood irrigation in the heart, responsible for taking oxygen and nutrients. When it occurs it is the result of a lack of long-term care, caused by the adherence of cholesterol plaques to the walls of the heart. When you experience any of the symptoms such as severe chest pain, sweat, nausea, a feeling of death, seek immediate attention immediately. The risks of myocardial infarction, if not rescued in time, are fatal.
Chronic Kidney Disease
Chronic kidney disease is a slow and progressive reduction in the ability of the kidneys to filter blood waste, this process can occur in months or take years. Among the main causes is diabetes and high blood pressure, and the super rigid treatment restricts the consumption of fluids, sodium and potassium in the diet, in addition to medications for control. In more severe cases, dialysis or kidney transplantation may be indicated .
Sexual Impotence
Sexual impotence or erectile dysfunction as it is called by doctors is one of the most common complications in hypertensive patients, who are not properly cared for. This is because in order to happen and maintain the penile erection, a large blood supply to the area is required, without any changes. High blood pressure affects blood flow, preventing blood from reaching the penis correctly, which causes sexual impotence. After the condition worsens, unfortunately there is no reversal treatment, so the best thing is to treat hypertension with caution so that it does not get worse and brings complications like this.
Taking advantage of the space I want to tell a novelty to our readers. In partnership with the company Famivita, we developed some products that help in the fertility of men and women, among them fertility vitamins that potentiates FamiFerti ovulation and in the case of men improves the quality of sperm, ViriFerti , as well as the ovulation test, pregnancy test and the FamiGel lubricating gel. You can purchase them here in our online store.
Changes in Vision
When the pressure suddenly rises, causing a hypertensive crisis, it is common for the patient to experience blurred or altered vision, and this is due to the swelling of the optic nerve. The worsening of the condition can increase the chances of rupture or clogging of the existing vessels in the retina, which causes irreversible loss of vision.
High Blood Pressure Treatment
If you are part of the risk group, do not wait for symptoms to seek medical help. Make regular visits to the doctor to check your blood pressure and opt for a healthy life, with adequate food and physical exercise. Even if the disease has great chances of manifesting due to heredity, with specific care it is possible to postpone the manifestation.
Reduce salt in food preparation, choose greens, vegetables and fruits and avoid fried, processed, sausage and canned foods that have a high sodium content. Include whole grains in the menu and avoid the consumption of alcohol and cigarettes, which aggravate the condition of hypertension . Keep a quiet routine, away from stress and with quality sleep and away from physical inactivity. Follow all medical instructions, including taking the medications and dosages indicated.
The treatment of hypertension does not end when the pressure is stabilized, the treatment must be done for a lifetime so that the problem does not return silently causing irreversible damage to health. Don't forget, the lack of care and treatment of the disease can be fatal!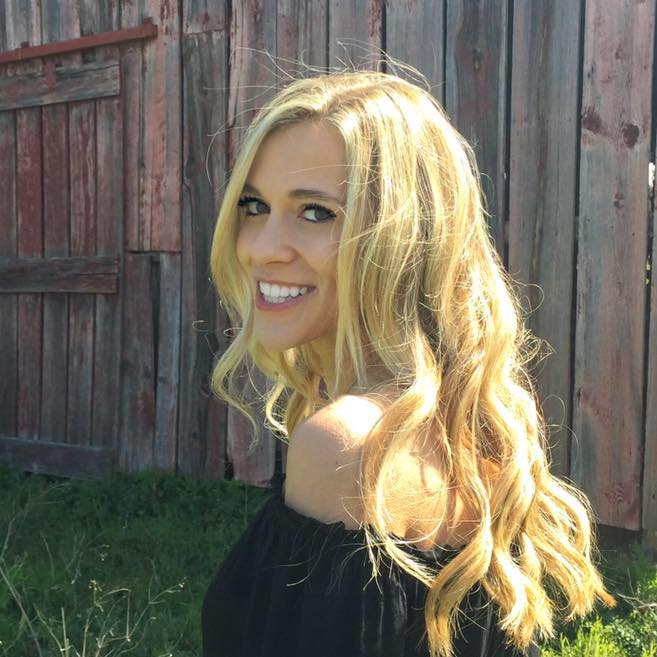 My name is Dr. Alexis Hart I am 38 years old, I am the mother of 3 beautiful children! Different ages, different phases 16 years, 12 years and 7 years. In love with motherhood since always, I found it difficult to make my dreams come true, and also some more after I was already a mother.
Since I imagined myself as a mother, in my thoughts everything seemed to be much easier and simpler than it really was, I expected to get pregnant as soon as I wished, but it wasn't that simple. The first pregnancy was smooth, but my daughter's birth was very troubled. Joana was born in 2002 with a weight of 2930kg and 45cm, from a very peaceful cesarean delivery but she had already been born with congenital pneumonia due to a broken bag not treated with antibiotics even before delivery.