Suddenly, without showing any signs, the warts appear. When hidden, they tend not to receive much attention. However, when they appear in obvious places like the face, for example, it is difficult not to be bothered by them.
What causes wart?
Caused by a virus, warts appear on any part of the body and can hurt and itch. You need to keep an eye on what to do when they appear. But first, let's understand what exactly warts are.
What Are Warts?
Warts are the result of abnormal growth of the upper layer of the skin caused by the HPV virus – Human Papilloma Virus . Warts have been plaguing humans for thousands of years.
They were discovered in 3,000-year-old mummies and were mentioned by Shakespeare. Although warts are generally not dangerous, they are ugly, potentially bothersome and contagious, they can also be painful.
Types of warts
There are five main types of warts . Each type appears in a different part of the body and looks different .
Common warts
Common warts usually grow on the fingers and toes, but they can appear elsewhere. They have a rough, grainy appearance and a rounded top.
Plantar warts
Plantar warts grow on the soles of your feet. Unlike other warts, they grow inside the skin , not outside. If you notice what appears to be a small hole in the bottom of your foot that is surrounded by hardened skin, it may be a plantar wart. They can be annoying at the time of the walk.
Flat warts
Flat warts usually grow on the face, thighs or arms. They are small and may not be visible at first glance. Flat warts have a flat top, as if they were scraped, and can be pink, brownish or slightly yellow.
Filiform Verrugas
Filiform warts grow on the mouth or nose, and sometimes on the neck or chin. They are small and shaped like a small skin flap. Filiform warts are the same color as the skin.
Common or periungual warts
Common warts or also known as periungual warts grow under and around the nails of the feet and hands. They can be painful and affect nail growth.
Genital warts – Important information
There are more than 100 types of HPV . Almost all types of HPV cause relatively harmless warts that appear on the hands or feet. However, there are some strains of HPV that cause warts, in and around the genitals .
In women, these warts are called genital warts and can eventually lead to cervical cancer , a potentially fatal disease. If you think you have genital warts or have been exposed to them, you should see a doctor as soon as possible.
When to See a Doctor?
It is important to see a doctor when:
There are warts on your face or other sensitive part of the body such as genitals, mouth, nostrils.
There is bleeding or signs of infection, such as pus or scab, around a wart.
The wart is painful.
The color of the wart changes.
You have warts and diabetes or an immune deficiency, such as HIV .
How to remove warts
Some procedures can be used by the doctor for removal and treatment to eliminate warts, such as:
Liquid nitrogen
It is the freezing of warts with liquid nitrogen. It can be a little painful, but it usually works well. More than one session may be necessary, freezing causes a blister to form under and around the wart which causes it to detach from the skin in about a week.
Surgery
Surgery is generally only considered if the warts do not respond to other treatments. The doctor can remove them with a scalpel or else burn them. The entire procedure is done with the application of local anesthesia and recovery can be painful and cause scarring.
Can I Treat Warts At Home?
Although warts usually disappear on their own, it is possible to treat them at home. Many warts respond well to treatments available at the pharmacy.
Some important things to know:
Warts are contagious, so they can spread to other parts of the body. If a treatment says it is necessary to rub the wart with a nail file or pumice, do not use this tool on any other part of the body and do not allow anyone else to use it.
Do not try to treat warts on your feet if you have diabetes . Consult a doctor. Diabetes can cause loss of sensation in your feet, so you can easily hurt it without realizing it.
Do not try to remove warts on your face or other sensitive part of your body (such as your genitals, mouth or nostrils) with home treatments.
Home Treatments To Eliminate Warts
Freezing – This treatment sprays concentrated cold air (a mixture of dimethyl ether and propane) on the wart. This kills the skin and allows the surface of the wart to be scraped off. It is a good choice to remove a wart quickly, but it is not strong enough to remove all warts.
Salicylic acid – They are products based on salicylic acid that must be applied on warts every day. It is also recommended to rub dead skin once a week with sandpaper or pumice.
This treatment can take several weeks. It will work best if you immerse the wart in water for about 15 minutes before applying the treatment.
Duct tape – Some people have been successful in treating warts with duct tape. The process involves covering the wart with a small piece of tape for several days, and finally rubbing the wart to remove dead skin. This approach can take several weeks of work.
Home Remedies For Warts
Garlic – It is usually one of the most effective natural remedies, in view of the antiseptic properties of garlic. To make this recipe, mash a clove of garlic, forming a paste, wipe the area of ​​the wart and cover with gauze, before sleeping. Leave the product to act overnight and remove it in the morning. Do this every day until the wart is gone.
Banana Peel – The salicylic acid present in the banana peel (inside, white) can help remove warts. To do this, rub the banana peel on the wart daily, several times, for about two weeks. If you prefer, fix a piece of banana peel with tape and let it act on the wart.
Aloe Vera – Apply the aloe gel on the wart area and let it act for a few minutes. Do this everyday.
Lemon – This recipe should not be passed during the day, as the lemon, in contact with the sun's rays, stains the skin. Apply a gauze soaked in lemon juice three times a day and leave for a few minutes. Do this until the wart darkens and falls off.
Vitamin C tablets – Grind and mix with enough water to make a paste. Cover the wart with this paste with a bandage or tape. Since the pills are highly acidic, they can help to eliminate the wart and also fight the virus itself.
Papaya – Contains an enzyme that cooks dead tissue. Make shallow cuts on the surface of a papaya foot, collect the sap and let it curdle. Mix the sap with water, then apply on the wart morning and evening.
Raw potato – A popular remedy is to rub a slice of raw potato on a wart.
Fresh basil – Crush a leaf and place it on the wart, covering it with tape. The leaves contain compounds that kill the virus. Replace daily for up to a week.
Vitamin E oil – It is also said to work against warts. Once a day, pierce a vitamin E capsule and rub the contents on the wart.
Can warts be prevented?
There are a few ways to avoid and prevent them from spreading if you already have one:
Wash your hands regularly, especially if you are in contact with someone with warts.
Do not scratch the warts.
Cover the warts with a bandage.
Keep hands and feet dry. Wear slippers when you are in a changing room or common bathing area.
See Also: The 7 Most Common Diseases in Women and How to Prevent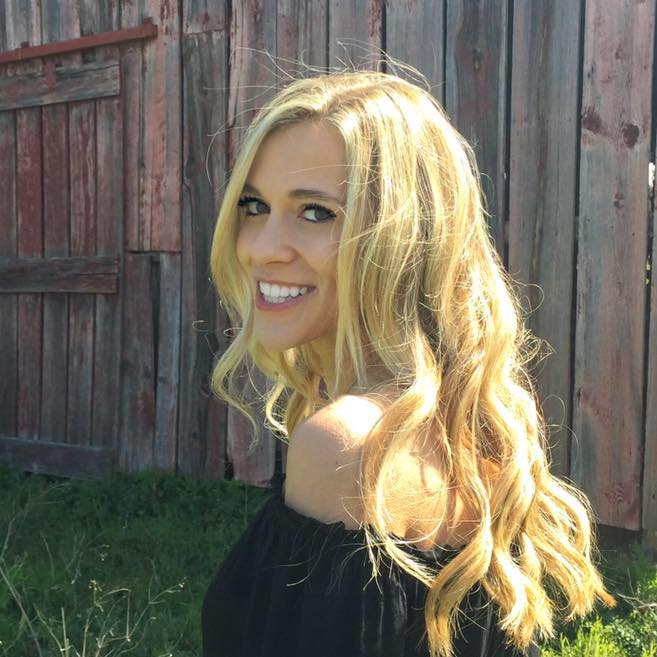 My name is Dr. Alexis Hart I am 38 years old, I am the mother of 3 beautiful children! Different ages, different phases 16 years, 12 years and 7 years. In love with motherhood since always, I found it difficult to make my dreams come true, and also some more after I was already a mother.
Since I imagined myself as a mother, in my thoughts everything seemed to be much easier and simpler than it really was, I expected to get pregnant as soon as I wished, but it wasn't that simple. The first pregnancy was smooth, but my daughter's birth was very troubled. Joana was born in 2002 with a weight of 2930kg and 45cm, from a very peaceful cesarean delivery but she had already been born with congenital pneumonia due to a broken bag not treated with antibiotics even before delivery.