Each year that passes, motherhood is left as a second or third level in the lives of couples. The priorities of a couple are not in the growth of the family, but focused on professional growth, improvement in the chosen area, travel and everything that a comfortable life has. But, there comes a time when the biological clock's alarm goes off and the desire to have a baby arises and the idea that everything will happen quickly can be a great frustration, when that is not quite the case. Want to get pregnant? Let's understand some points that may be hindering the couple from achieving it and also give tips to improve fertility.
Does Anxiety Hinder Getting Pregnant?
Anxiety is a feeling that affects all areas of our life and it is no different when we talk about motherhood. And we know that when we want something, it is inevitable not to be anxious to get it right, but we need to warn that this feeling not only disturbs the mind, but also the body to function as it should. But is anxiety not a psychological factor you should be asking yourself? And the answer is no, as it causes physical changes and can even change hormone levels.
In the case of women, anxiety can act in increasing the production of a specific hormone, known as epinephrine, which slows down the body making it difficult to conceive. Another hormone stimulated by anxiety is oxytocin, which causes small uterine contractions which prevents the fixation of the fertilized egg.
But anxiety does not only hinder women at the time of conception. Men can also suffer from anxiety and the demand to get pregnant soon after the partnership and thereby affect the couple's fertility . Anxiety directly affects libido and causes hormonal imbalances responsible for erectile dysfunction and even altered ejaculation. Therefore, we can affirm, based on expert studies, that anxiety is not only a psychological factor, but that it can directly and powerfully affect the couple's physical functioning.
How to Control Anxiety and Not Disturb the Conception
Anxiety seems to be an uncontrollable feeling and for those who pass by it can say "how easy it is to speak, if it is not happening", but believe me, it is possible to control this feeling and not let it hinder your plans or even their realization. Some tips are precious for tempting couples, let's list a few:
Take Exams to Assess Your Fertility
The first step for those who want to get pregnant is to look for your gynecologist, preferably specialized in obstetrics who will accompany you when you start prenatal care. When informing your desire to get pregnant, simple blood tests and even ultrasound will be requested to assess your reproductive system and the use of folic acid to start taking care of and preparing for pregnancy may be indicated.
Taking the exams and having a medical follow-up to find out what may be happening or preventing it is the best way to let go of the anxiety and to know that everything is fine or not, that you need a treatment to solve it. Knowing what is happening is the best way to calm down. After a year of unsuccessful attempts, the doctor may request evaluative tests for the man and thus proceed with any type of treatment if necessary.
Learn About Your Cycle
There is no better way to help a pregnancy happen than by self-knowledge of your body and the functioning of your cycle. At first, it may seem like a seven-headed bug and it seems to be impossible to understand how everything works over the course of the cycle. But believe me, it is all a matter of practice and also the help of modernity, such as a mobile application such as the APP Paula that informs you of your complete cycle, including your fertile period and when you should be perfect in dating.
In partnership with the application, not only knowing, but also confirming that you are ovulating is perfect for increasing the possibilities of conception in that cycle. To confirm ovulation, we recommend the use of ovulation tests such as the Famivita brand, which, due to its high sensitivity, can detect when ovulation is close, happening or when it has finished. You can buy your ovulation test here in our online store.
Eat Healthy
Healthy eating is not just to maintain yourself well with the scale or with a healed little body, it is indicated to keep your body in perfect working order and this includes fertility as well. Few know, but food directly influences the production of hormones, ovulation and, in the case of men, the production of sperm, as well as their quality.
Swap ready-made snacks, fast food's, snacks and crackers for nutritious foods rich in vitamins and minerals that will help you and boost your fertility. Bet on a menu rich in B vitamins, zinc and especially vitamin E, which are essential for the best functioning of the hormonal system. We cannot forget also the importance of folic acid , not only during pregnancy, but also before, when the decision to become pregnant is made. Folic acid is important for uterine preparation and during pregnancy it helps in the healthy formation of the embryo in addition to preventing damage during the closing of the fetal neural tube.
If you have a hectic routine and it makes it impossible for you to follow a healthy and regulated diet, there is the possibility of ingesting these important vitamins for fertility through appropriate vitamin supplements, such as FamiFerti for women. In addition to supplying the vitamin needs for the better functioning of the body, it helps to enhance ovulation and strengthen the uterus and endometrium, preparing a healthy environment for the baby's development. You can purchase it here in our online store.
In the case of men, it is also possible to enhance this fertility, through vitamins such as ViriFerti . Rich in vitamins C and E and folic acid, they help fight free radicals that are a major contributor to male infertility. It acts in the strengthening of sperm and seminal production, improving the mobility of small fish, and also strengthens DNA, facilitating conception. Get your male vitamin here in our online store.
Have Relationships on Fertile Days
Knowing your menstrual cycle well, receiving proper medical monitoring and following a healthy life and even using vitamins that enhance fertility, now is putting everything into practice with dating. With science in your fertile period you will know the appropriate days to have sex, if possible start two days before the beginning of the fertile period and alternate it every 2 days to increase the possibilities.
A tip is the use of fertility-friendly lubricating gels such as FamiGel , which in addition to increasing vaginal lubrication providing more pleasure, plays the faithful role of fertile mucus providing a more satisfactory environment for sperm to survive longer and reach more easily until the egg. Get your lubricating gel here in our online store.
Another tip, actually a tempting trick is how to position yourself right after intercourse. If, after dating, you lie around for 15 minutes with your belly up and if possible with your butt high (you can use a pillow for this), it is believed that the spermatozoa stay longer at the entrance of the uterus help the little fish to reach the egg more easily. Put the tips and tricks into practice and let's date and be happy, soon your positive will happen!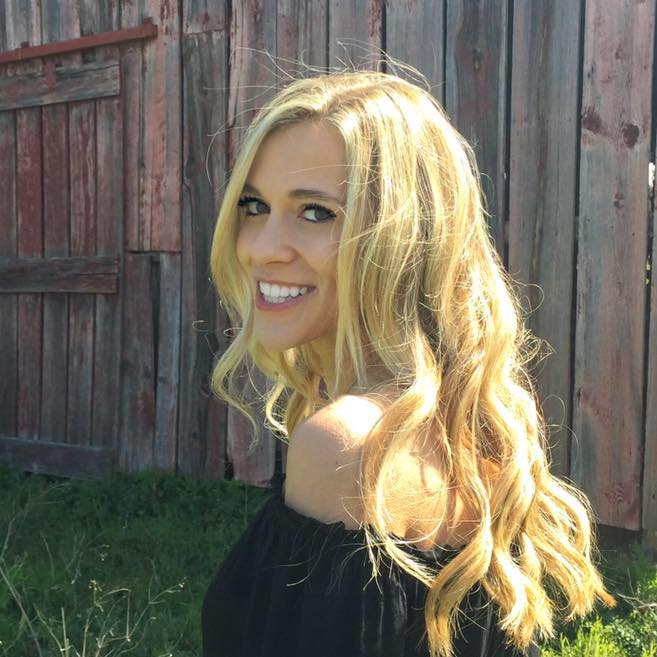 My name is Dr. Alexis Hart I am 38 years old, I am the mother of 3 beautiful children! Different ages, different phases 16 years, 12 years and 7 years. In love with motherhood since always, I found it difficult to make my dreams come true, and also some more after I was already a mother.
Since I imagined myself as a mother, in my thoughts everything seemed to be much easier and simpler than it really was, I expected to get pregnant as soon as I wished, but it wasn't that simple. The first pregnancy was smooth, but my daughter's birth was very troubled. Joana was born in 2002 with a weight of 2930kg and 45cm, from a very peaceful cesarean delivery but she had already been born with congenital pneumonia due to a broken bag not treated with antibiotics even before delivery.