Vitamin A is one of the components of fat-soluble vitamins and can be found through two sources, in foods of animal and vegetable origin. It has great performance in various functions in the body such as better bone development and strong skin protection.
What is Vitamin A ?
Vitamin A deficiency
Foods that have
Benefits and Side Effects
Vitamin A in Pregnancy
What is Vitamin A?
Vitamin A is a nutrient that belongs to the list of fat-soluble vitamins and is found through two sources. Animal foods in the form of retinoids and plant foods such as carotenoids. In the human body, this nutrient can be found through retinol, retinal and retinoic acid, being responsible for human intracellular metabolism . Vitamin A contributes in several ways to the human body, one of the main ones being the improvement in vision, protecting the cornea. It also acts on the developing fetus during pregnancy and is very important in the process of c dismal skin and mucous membranes, and ensure the proper functioning of the reproductive organs.
Vitamin A deficiency
Because it is an extremely important nutrient in human health, the lack of this vitamin can cause a problem called xerophthalmia or dry keratoconjunctivitis that receives the popular name of dry eye. This alteration not only acts in the absence of tear production but also causes dryness of the cornea , conjunctiva and white spots on the sclera may also occur, also known as Bitot spots. Another problem that can occur if xerophthalmia worsens is the appearance of corneal necrosis and ulceration, which can bring serious risks to the patient's vision, being the main symptom of vitamin A deficiency night blindness. Other signs of this lack of nutrient are the difficult healing of the skin and loss of taste, along with visible changes in the skin. And in the worsening of the condition, if not treated properly, the patient may have his vision affected completely or partially.
Foods that have
A balanced diet is essential to have a healthy life and a fully functioning body. So include foods that are rich in vitamin A to prevent future problems. We find this nutrient in very common and easy-to-find foods, which are usually found in the most varied food menus, whether in savory or sweet foods.
Bull's liver
Whole Milk
Sour cream, cheese and butter.
Eggs
Raw or cooked carrot
Manga
Sweet potato
Cabbage
There are also foods of plant origin that are rich in beta-carotene, which when ingested are converted into vitamin A, such as arugula, avocado, orange juice, beet and carrot leaves and the pulp of acerola. Regular consumption of this vitamin is indicated, and the amount varies for each stage of life.
Babies from six months to one year old – 400 mcg / day
Healthy adult man – 600 to 900 mcg / day
Healthy adult woman – 600 to 700 mcg / day
Pregnant women – 770 mcg / day
Suckle – 1200 from 1300 mcg / DIA
It may vary depending on the need of each organism, in case it is necessary a greater inclusion of the vitamin or complementation, the doctor will request after complementary exams.

Benefits
One of the great contributions of Vitamin A to our organism is at the cellular level, as it is extremely important in the development and growth of skin cells, nails, hair, tooth color and our vision . It is the most important vitamin for the protection of the corneas, and the absence of it can bring serious eye changes, up to the total loss of vision. It is extremely necessary to maintain a healthy skin, in an integrated way and with the function of the skin's protective cells and mucous membranes in perfect working order, besides helping to prevent the development of skin cancer.
It contributes in a powerful way to the growth and development of the body, as it is one of the responsible for cell proliferation and division, regulating the genes that form growth hormones. In addition to being the strongest infection fighter in general, mainly in the respiratory, digestive and urinary tract . As they act directly on the mucous membranes and skin of the entire human internal apparatus, it is extremely important to maintain the integrity of these cells by fighting any infection that wants to reach the body. Vitamin A is also one of the oxidizing vitamins, which prevent the action of free radicals responsible for cataracts, tumors, skin problems as well as cancer and anteriosclerosis. In childhood it is extremely important, as it helps in the better development of bones and teeth. It is also indicated as an aid in the control of PMS symptoms, when the intake of food or supplements with this vitamin starts 10 days before the cycle.

Vitamin A in Pregnancy
During pregnancy the baby will need all the nutrients passed on by the mother to develop, and the main vitamin that acts on the growth and development of the fetus is vitamin A. This nutrient is responsible for cell development and bone formation throughout the body. Even if the woman follows an adequate diet and rich in vitamins, the inclusion of vitamin supplements is indicated, to supply any need for these nutrients. Vitamin A supplements are found in capsules, pills and in liquid form , and can be found in compounds of other vitamins as important as it.
The use of the vitamin supplement is also indicated by the supplier at the appropriate dose for the ideal consumption to nourish the mother and baby , acting on the correct and healthy development of the vision, of the immune system thus avoiding infections, genetic expression and on the integrity of the skin and mucosa of the fetus . Vitamin A supplements are easily found in drugstores and online stores that provide these products safely and at very affordable prices to all audiences.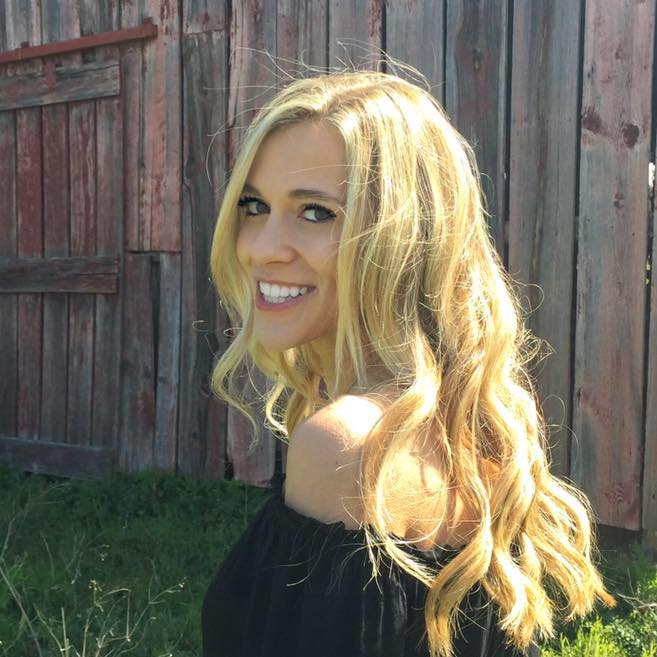 My name is Dr. Alexis Hart I am 38 years old, I am the mother of 3 beautiful children! Different ages, different phases 16 years, 12 years and 7 years. In love with motherhood since always, I found it difficult to make my dreams come true, and also some more after I was already a mother.
Since I imagined myself as a mother, in my thoughts everything seemed to be much easier and simpler than it really was, I expected to get pregnant as soon as I wished, but it wasn't that simple. The first pregnancy was smooth, but my daughter's birth was very troubled. Joana was born in 2002 with a weight of 2930kg and 45cm, from a very peaceful cesarean delivery but she had already been born with congenital pneumonia due to a broken bag not treated with antibiotics even before delivery.