Women's health is both delicate and difficult to deal with. Because it is a type of person who has the most important reproductive function and several social factors that can corroborate for certain diseases to appear, talking about women's health even today can be complicated. Of course, we cannot say that medical treatment for women is the same as it was 40 or 50 years ago, but that does not mean that some factors still contribute to diseases such as vaginismus.
What is Vaginismus?
Vaginismus is a disease that basically causes pain in women at the time of sex and usually interferes with sexual life. It occurs through involuntary contractions of the muscles of the vagina, causing a lot of pain or even making sexual intercourse impossible.
In addition to sexual intercourse, a woman may also have trouble using tampons or even having gynecological examinations, depending on the severity of the disease.
It is estimated that 5 to 17% of women worldwide suffer from vaginismus today, but these numbers may be even higher, since the taboo around sex has led many women to seek medical help to become treat.
To better understand what vaginismus is and how to treat it, it is also necessary to understand what its main causes are , in this way, the woman can also better understand how her body works and how she can do it to improve, since the factor psychological is so important when talking about this subject.
Symptoms of Vaginismus
First, we must understand what are the main symptoms of vaginismus and why they appear, they are:
Involuntary Contraction of the Vagina
Difficult Manipulation of the Pelvic Region
Anxiety
Low self-esteem
When viewing and analyzing these symptoms, it is necessary to understand that physical symptoms are directly associated with psychological symptoms. This is the first step in understanding how vaginismus can be treated.
It is also important to understand that vaginismus manifests itself on several different levels . Speaking of sexual relations, there are women who manage to have, however, with a lot of pain and discomfort, while others have the muscles of the vagina totally contracted, making sexual intercourse of any kind impossible. The different types of vaginismus level are:
Mild Discomfort
Burning and Contraction
Involuntary contraction
Intense pain
In each of them, the disease manifests itself more acutely and affects women more. Even with milder symptoms, as is the case with the first level, medical follow-up is necessary, as difficulties in sexual life can affect a woman's life in all other areas.
How is Vaginismus Diagnosed?
Upon realizing these symptoms, a woman should see a doctor who will assess whether she really suffers from vaginismus. It is important to perform the exams and have a medical follow-up for two reasons.
The first is that only in this way will you know what the level of vaginismus is and how intense your treatment needs to be. The second is also very important, since the right diagnosis will extinguish the chances of these symptoms being any other more serious problem that the woman may have. So, to make sure that you suffer from vaginismus and to find out which treatment is right for you, seek out a gynecologist.
Causes of Vaginismus
Once a woman has been diagnosed with vaginismus, it is important to understand how it came about for proper treatment to be done. The causes of this type of disease can be divided into two groups: Physical causes and non-physical causes.
This is the most important step to understand the reason for vaginismus, but it is clear that, once we know if it is a physical cause or not, we must go deeper to understand how the disease came about.
Physical Causes of Vaginismus
The main physical causes of vaginismus are:
Physical Trauma
Age Changes
Medications
Many of these factors can contribute to vaginismus. While injuries such as physical trauma and sexual abuse are easily understood, as the region becomes sensitive and bruised, which can cause the disease.
Other factors such as medications can be explained due to the side effects that certain medications have, since some of these effects are precisely pelvic pain.
Non-Physical Causes of Vaginismus
The main non-physical causes of vaginismus are:
Fears
Childhood Traumas
Anxiety
Stress
Traumatic events
Relationship problems
When we talk about non-physical causes, we are talking directly about psychological factors that affect women. As previously mentioned, the various social factors make sex-related illnesses caused by psychological factors to be much more frequent in women. Fears, anxiety and traumatic events are some of the examples of how this factor has a major influence on the cause of vaginismus.
Vaginismus Treatments
Once we know what are the causes of the disease to manifest, we can understand what is the best type of treatment for each case. Therefore, we can also separate the types of psychological and physical therapy treatments.
Psychological treatment
The psychological treatment of vaginismus is done together with a professional, who will help the woman to understand what are the emotional factors that cause the muscles of the vagina to contract. Often the non-physical causes of vaginismus are unknown until the woman is able to understand through appropriate psychological treatment.
Physiotherapy
This type of treatment is done through observations and the degree of vaginismus that a woman has. As the physical causes of the disease can vary, treatment can also. However, the most common is that this type of treatment is done through muscle contraction and relaxation exercises, essential for the woman to know her body and be able to master it.
Diseases like vaginismus affect many women worldwide and are more common than you think. It is very important that women do not feel bad about seeking help to solve this type of problem and do not view it as taboo. Although it is difficult for many, this is the first step towards curing vaginismus.
See Also: Most Common Sexual Dysfunctions in Women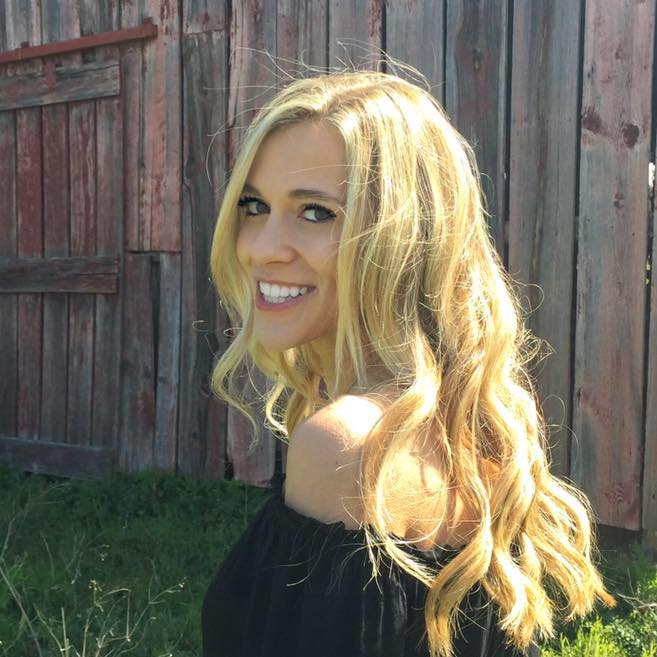 My name is Dr. Alexis Hart I am 38 years old, I am the mother of 3 beautiful children! Different ages, different phases 16 years, 12 years and 7 years. In love with motherhood since always, I found it difficult to make my dreams come true, and also some more after I was already a mother.
Since I imagined myself as a mother, in my thoughts everything seemed to be much easier and simpler than it really was, I expected to get pregnant as soon as I wished, but it wasn't that simple. The first pregnancy was smooth, but my daughter's birth was very troubled. Joana was born in 2002 with a weight of 2930kg and 45cm, from a very peaceful cesarean delivery but she had already been born with congenital pneumonia due to a broken bag not treated with antibiotics even before delivery.