The vagina is one of Organs most well-known and, at the same time, most complex organs of the female body. This is because although most people know what it is and what the main functions of this organ are, doubts about problems that may arise in it, such as vaginal flaccidity, arise all the time.
But is this really a bad thing for the body? Is it just an aesthetic issue or are there other harms? What causes vaginal flaccidity? How to deal with this problem? We will discuss these and other issues on the topic in today's text.
What is Vaginal Flaccidity?
Vaginal sagging is a phenomenon that occurs due to the relaxation of the vaginal muscles. The reason for such relaxation may be a normal birth or, more commonly, a woman's advanced age . This type of problem happens quite frequently in middle-aged women, especially after menopause.
In general, this does not cause major harm and is considered quite normal for all women. But despite this, vaginal flaccidity can bother many women both for the sake of aesthetics and because they feel good about themselves.
For this reason, many seek treatments and ways to solve this problem. But to understand how to treat vaginal flaccidity, it is necessary to first understand what are its causes.
Causes of Vaginal Flaccidity
As we said before, the main cause of vaginal flaccidity is the advanced age of women, that is, this is something that ends up reaching everyone. It is clear that life habits such as the amount of pelvic exercises practiced by women over the years, influence and even prolong the elasticity of the vagina, but the tendency is that, even so, the flaccidity ends up arriving at some point, even if milder form.
The drop in estrogen that occurs during menopause combined with other factors such as physical inactivity or smoking directly influences vaginal flaccidity. What happens is that this can happen much earlier in women who have less healthy lifestyle habits than in those who are more concerned with their health.
We cannot fail to mention that a woman may have vaginal flaccidity after a normal delivery and this is also very normal, regardless of age. In this case, there is no drop in hormones or resistance from the body due to age and the vagina tends to recover naturally over time, although there are women who still seek help, especially by women who have given birth in an interval short of time.
Signs of Vaginal Flaccidity
Vaginal flaccidity is accompanied by some very clear and easy to identify signs. We will talk about each one of them so that you understand better what it is about. They are:
Vaginal Dryness;
Vaginal Flatus;
Urinary incontinence;
Lack of libido
Vaginal Dryness
This is one of the main and clearest signs of vaginal flaccidity. This affects women mainly in their sex life, as dryness can cause pain and even bleeding.
Vaginal Flatus
Another sign of vaginal flaccidity is flatus, which is normal in any condition, but much more frequent in a flaccid vagina. What happens is that, during sexual intercourse, for example, the man's penis ends up pushing more air into the vagina, air that has to come out somehow and ends up making this noise uncomfortable for many people . Therefore, excess flatus is a sign of a flaccid vagina.
Lack of Libido
The big issue here is that, as the woman's vagina has several differences from what she is used to, this can make her uncomfortable to the point that she prefers not to have as much sexual activity anymore. In addition to the psychological issue, the difficulties that the lack of lubrication brings also make it difficult for women to reach orgasm.
Urinary incontinence
One problem that is not linked to sexual intercourse is urinary incontinence. It happens because of the little strength of the vaginal muscles that makes it difficult for women to hold urine, making this one of the symptoms that most bother women with vaginal flaccidity.
Does Vaginal Flaccidity Disrupt Sexual Life?
In general, we can say yes. In addition to the issues of the vaginal muscles and dryness, which make it difficult for women to enjoy their sexual relations, there is also a psychological issue.
A woman who does not feel good about her body is not able to have a good sex life and this can hinder her in several other spheres of life. This is one of the main consequences of vaginal flaccidity and for this reason many end up looking for the different types of treatments available.
Vaginal Flaccidity Treatments
Fortunately, there are treatments that can alleviate the effects of vaginal flaccidity and make the woman able to deal with all of her main symptoms. These treatments are:
Exercises;
Laser treatment;
Vaginal Filling;
Physiotherapy
Let's talk a little more about each one of them and how they work so that you can understand what the differences are and which one is suitable for each case.
Exercises
Called Kegel exercises, the contraction exercises of the musculature of the vagina , when done regularly, can help a lot to improve not only vaginal flaccidity, but also to prevent the woman's bladder from "going down", which also helps with incontinence. urinary.
This type of exercise should not be done when a woman has urinary tract infections or when she is menstruating, as this can lead to infections or worsen existing ones.
Laser treatment
Laser treatments are relatively modern and are one of the fastest options for a woman's recovery. This procedure basically stimulates the production of collagen , which helps to maintain firmness in the vagina, avoiding the various problems that vaginal flaccidity can cause.
Vaginal Filling
Vaginal filling is a slightly more invasive technique, which often uses the woman's own fat to fill the flabby parts of the vagina. About two weeks of recovery are needed for the woman to feel her vagina more firm.
Physiotherapy
Physiotherapy is a slightly longer process that requires several sessions, but it is equally effective in terms of muscle recovery and firmness of the vagina. Kegel exercises can even be part of the physiotherapist's method, in addition to the use of other techniques and instruments to stimulate and recover the strength of the vaginal muscles.
Vaginal flaccidity is a common problem and should not be a cause for shame or taboo for any woman. In fact, when cases like this are dealt with naturally, they are easier to resolve, since the psychological issues surrounding this whole issue are much more clarified. A woman's intimate and sexual life is important at all stages of her life and, if there is any problem that hinders her in this sense, it must be treated seriously and, mainly, seen as a serious problem and not merely an aesthetic or a woman's whim.
Living happily is fundamental and several issues go through this, such as a good sex life, feeling good about your own body and being in full health. Always remember this and put yourself first when it comes to your health, both physical and mental.
See also: Vaginal Hydration in Menopause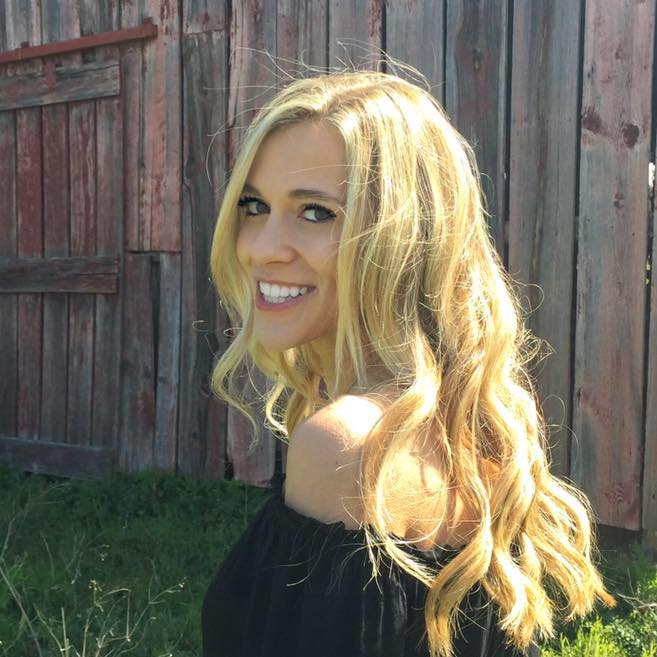 My name is Dr. Alexis Hart I am 38 years old, I am the mother of 3 beautiful children! Different ages, different phases 16 years, 12 years and 7 years. In love with motherhood since always, I found it difficult to make my dreams come true, and also some more after I was already a mother.
Since I imagined myself as a mother, in my thoughts everything seemed to be much easier and simpler than it really was, I expected to get pregnant as soon as I wished, but it wasn't that simple. The first pregnancy was smooth, but my daughter's birth was very troubled. Joana was born in 2002 with a weight of 2930kg and 45cm, from a very peaceful cesarean delivery but she had already been born with congenital pneumonia due to a broken bag not treated with antibiotics even before delivery.