Vaginal dryness is a very constant problem among women in any age group, but more often in those who are close to menopause or who have already gone through it.
What is Vaginal Dryness
Characterized by the decrease or absence of natural vaginal fluids, vaginal dryness ends up causing discomfort during sexual intercourse. This is because the vagina is less moist, and may not have the same elasticity, lubrication and texture as you would expect.
Main Causes of Vaginal Dryness
In addition to menopause, the use of certain medications and substances can also result in vaginal dryness. The problem can also be caused by hormonal imbalances caused by several other reasons.
The production of vaginal secretions is closely linked to the hormone estrogen and many factors can influence the delicate hormonal balance of the body. Estrogen is responsible for both cervical mucus and sexual lubrication. If there is a lack of this hormone, dryness can happen.
Vaginal dryness can occur due to factors such as stress, disturbances in the ovaries and infections in the vagina. Another factor that can cause this problem is the start of pregnancy, especially in the    1st trimester of pregnancy due to low blood irrigation in the pelvis. It is also common to experience breastfeeding because of changes in hormone levels. Excessive consumption of alcohol and smoking can also cause vaginal dryness.
For women of reproductive age, vaginal dryness can often be a case of hormonal imbalance, which is also accompanied by irregular cycles. In some cases, changes in lifestyle and diet may be enough to bring the hormone balance back.
Yam, for example, contains a substance called diosgenin, a phytohormone. When absorbed during digestion, this substance can stimulate hormone levels in the brain, contributing to its balance. Many people find it difficult to consume yams every day, either due to taste or practicality. We then recommend yam capsules, an easy and practical way to ingest these nutrients. You can purchase your yam capsules here in our online store.
During menopause, it is common to experience vaginal dryness exactly as during this period the ovaries gradually stop producing estrogen. A crucial difference in vaginal dryness during menopause is that, as normal as it may be, you need to keep an eye out. Because it is a symptom that can last for a long time, it is necessary to see a doctor to discuss possible treatments. Vaginal dryness for long periods can cause complications such as vaginal atrophy.
Vaginal dryness is a frequent menopausal problem, but it also affects women who are still far from this stage. Thousands suffer from the issue of lack of vaginal lubrication, even in the 19 to 35 age group, with a fully active sexual life and in full productive phase.
In many cases, there is no physiological reason  , but psychological causes, due to trauma, fears or insecurity generated by various factors or experiences of the woman. In this case, the best thing to do is to seek help from a psychologist or therapist to address the cause in depth and have a better quality of sexual life.
Another very common occurrence among women is the  lack of stimulation coming from a partner, as well as the lack of harmony during sex. These are situations that can also affect lubrication, causing vaginal dryness. That is why the advisable is always to take care in the foreplay, prepare your body and have a more pleasurable sexual relationship.
One way to help at that moment and increase the pleasure is to use lubricants or lubricating gels. But for those trying to conceive, it is important to remember that ordinary lubricants are harmful to sperm. Prefer fertility-friendly lubricants, which emulate fertile mucus and help sperm rather than hinder them. The only lubricant gel for tentants registered with Anvisa is FamiGel , which you can purchase here in our online store.
Stress can get in the way, including anxiety about satisfying your partner more than yourself can influence lubrication. Sexual intercourse is a moment of surrender, mutual pleasure and encouragement from both sides. So relax, explore and enjoy the moment.
If left untreated, vaginal dryness can become a problem in married life. It can cause intense pain during sexual intercourse, and with this the woman will increasingly stop feeling like it.
The lack of libido and desire in sex can affect marital harmony and generate psychological problems such as guilt and low self-esteem, for both. Taking care of the couple's sex life is taking care that the relationship is always healthy.
Due to dryness, penetration becomes painful and sometimes even traumatic. Sex comes with burning and even with the appearance of lesions in the vaginal walls , which in some cases even cause bleeding. The pains extend even after the sexual act, where women feel pain even when urinating.
The problem should not be seen as passing or trivial, and it is necessary to seek a gynecologist for evaluation and treatment. The use of drugs that may be responsible for vaginal dryness, as well as other organic causes, will be investigated in order to solve the situation, and vaginal lubrication will return to normal.
If applicable, the use of lubricants may be prescribed to assist in the treatment, until vaginal lubrication returns to normal.
How to Treat Vaginal Dryness
Only a gynecologist is able to pinpoint the true cause of vaginal dryness . It is necessary to analyze all medications used, as well as to have tests to assess hormone levels and rule out possible infections.
After discarding all hypotheses, the appropriate treatment will be defined. In the case of women who suffer from vaginal dryness because they are approaching menopause or because they are going through it, the problem is hormonal lack of control . In this case, in most cases the treatment indicated will be hormone replacement.
When caused by the use of certain medications , suspending it or switching to one with different components may be the solution. The use of lubricants is also an alternative, including until you discover the real cause of the lack of lubrication.
The most suitable ones are those made with water  because they do not cause irritation of the mucous membranes. It is important to highlight the difference between lubricants and vaginal moisturizers. Moisturizers must be used constantly and combat the effects of prolonged dryness. Lubricants, on the other hand, serve to reduce friction during intercourse.
However, this does not mean that lubricants cannot be therapeutic. If there are no vaginal secretions or if there is any change in them, the sperm can be damaged. While ordinary lubricants can kill sperm, some lubricants mimic cervical mucus. This makes relationships more pleasurable and promotes pregnancy. This is the case of the FamiGel that we mentioned earlier.
See Also:  Discomfort in Sexual Relationship – How to get around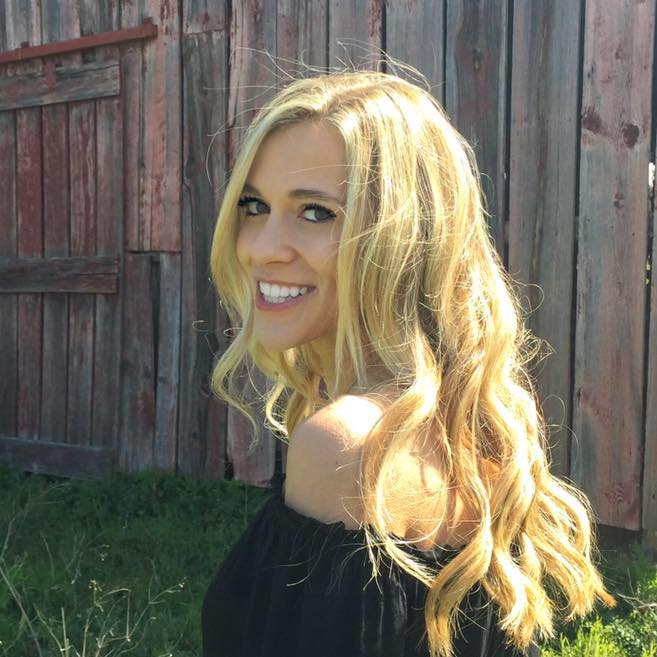 My name is Dr. Alexis Hart I am 38 years old, I am the mother of 3 beautiful children! Different ages, different phases 16 years, 12 years and 7 years. In love with motherhood since always, I found it difficult to make my dreams come true, and also some more after I was already a mother.
Since I imagined myself as a mother, in my thoughts everything seemed to be much easier and simpler than it really was, I expected to get pregnant as soon as I wished, but it wasn't that simple. The first pregnancy was smooth, but my daughter's birth was very troubled. Joana was born in 2002 with a weight of 2930kg and 45cm, from a very peaceful cesarean delivery but she had already been born with congenital pneumonia due to a broken bag not treated with antibiotics even before delivery.