It is a fact that a woman's reproductive system is much more complex to understand than a man's body. Menstruation, pregnancy and menopause are the best examples to be given, but they can also have other consequences, such as urinary incontinence , for example, which is twice as common in women than in men.
What is Urinary Incontinence?
Because it is considered a taboo in society in general, many myths about urinary incontinence have emerged. It is characterized by the involuntary loss of urine , which can appear at different levels, depending on each one.
In some cases, this can occur due to a simple coughing of a person and in others it occurs without even the person noticing . Although it can occur in all age groups, urinary incontinence is much more common in old age, a phase in which the muscles are already weaker.
What Causes Urinary Incontinence?
To talk about the causes of this problem, we first need to talk about how this part of our urinary system works . The organs responsible for producing urine are the kidneys, which send this liquid directly to the bladder, which stores it there.
The bladder has a muscle called urinary sphincter that serves exactly to keep the urine inside the organ until we release it of our own free will. The bladder alerts our brain when it is too full, it is when we feel like going to the bathroom, making this bladder muscle relax and release the urine that was stored there.
We say this to understand that urinary incontinence is nothing more than a problem involving the urinary sphincter . Knowing that women are the most affected by this problem, we can cite the main causes of it as:
Vaginal Infections
Intestinal Constipation
Side Effects of Medicines
Surgeries
Diseases that affect muscles or nerves
Each of these causes can generate a different type of problem that we are analyzing, which we will see below.
Types of Urinary Incontinence
There are 5 types of urinary incontinence known today. They are:
Stress Urinary Incontinence
Urgent Urinary Incontinence
Overflow Urinary Incontinence
Functional Urinary Incontinence
Mixed Urinary Incontinence
Stress Urinary Incontinence
It happens exactly when there is a muscle problem , either in the bladder or even in the pelvis. It is in such cases that urine leakage may occur when sneezing or coughing, for example.
Urgent Urinary Incontinence
It is a desire to urinate so hard that the person cannot wait to get to the bathroom. Contrary to what normally happens when a person feels like it and gets more "tight" as time goes by, here this stronger will appears at once, making it impossible for there to be any quick reaction.
Overflow Urinary Incontinence
It occurs when the bladder can no longer support so much liquid inside and ends up literally overflowing. It happens a lot with pregnant women , because the belly tends to push the bladder, making it overflow more easily.
Functional Urinary Incontinence
It happens when a person knows that he needs to urinate, but is unable to do so due to some illness or complication that does not allow him to do it alone.
Mixed Urinary Incontinence
It is the combination of two or more types of incontinence mentioned here.
Urinary Incontinence Treatment
There are some treatments for urinary incontinence that can both decrease and even end the problems that this brings. It is clear that it is necessary to take into account the shame that many people feel in saying that they suffer from this problem, but this is the first step to carry out a treatment. The two main types of treatments are:
Physiotherapy for Urinary Incontinence
One of the most effective types of treatment is physical therapy for urinary incontinence. With various exercises and medical follow-up, the person who suffers from this type of problem gradually improves , as their muscles become stronger. This alternative usually generates great results, especially for younger people.
Surgery
In more severe cases, it is necessary to undergo a surgical procedure, usually on the bladder, in order for urinary incontinence to be cured. Although it frightens many people, it is not a very complex surgery and can help when there are no other alternatives.
Consequences of Urinary Incontinence
Much is said about the physical consequences that urinary incontinence can bring, but the psychological state of the person who suffers from this type of problem is almost never evaluated . It is very common for people to be afraid to talk about the problem and this will end up affecting their personal lives, causing the person to avoid leaving home or even meeting other people. Many end up needing a psychologist after experiencing a problem like this.
Several diseases affect women much more than men and many of them because of the drastic changes that occur in the body of women. In spite of everything, it is necessary to understand that, even if some changes bring consequences such as urinary incontinence, there are treatments and ways to prevent this from disturbing a person's life.
As with any type of disease, the most recommended is that the person seek a specialist to treat themselves and do not take any type of medication on their own , as this can end up worsening the clinical condition or even bringing more serious consequences.
See also: Early Alzheimer: How to Identify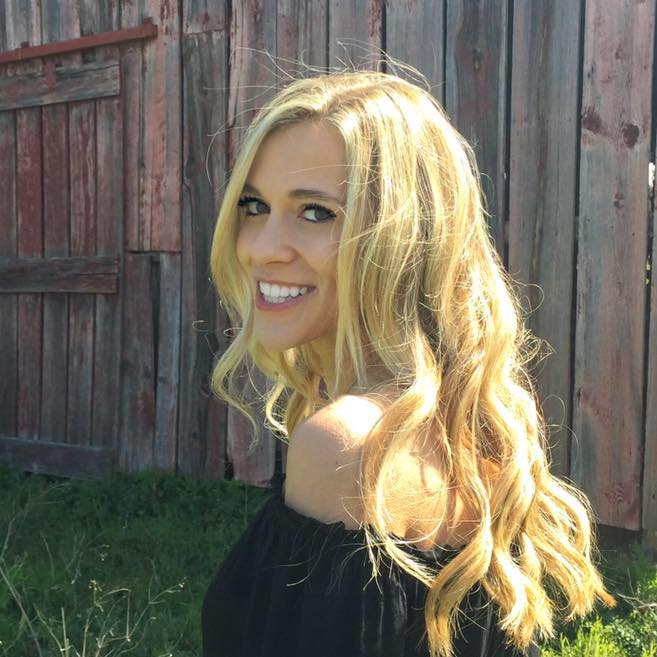 My name is Dr. Alexis Hart I am 38 years old, I am the mother of 3 beautiful children! Different ages, different phases 16 years, 12 years and 7 years. In love with motherhood since always, I found it difficult to make my dreams come true, and also some more after I was already a mother.
Since I imagined myself as a mother, in my thoughts everything seemed to be much easier and simpler than it really was, I expected to get pregnant as soon as I wished, but it wasn't that simple. The first pregnancy was smooth, but my daughter's birth was very troubled. Joana was born in 2002 with a weight of 2930kg and 45cm, from a very peaceful cesarean delivery but she had already been born with congenital pneumonia due to a broken bag not treated with antibiotics even before delivery.