Suffering a blow to the head can be hard, but it all gets worse when that blow comes with unimaginable strength and stronger than our head can handle. The head injury may occur with people at all ages, as occurs when an external force that eventually causes brain dysfunction.
However, it becomes even more dangerous when it happens in children, for several reasons. And although it is not the most pleasant subject in the world, it is necessary that we understand how it develops, exactly what is traumatic brain injury and what are its consequences. If you want to know more details about this dysfunction, today's text will talk about exactly that.
What is Cranioencephalic Trauma?
It is a brain dysfunction caused by some external force on a person's head, usually a blow or fall. Although many injuries to the head are called traumatic brain injury, this type of injury occurs when the skull and brain are affected at the same time, something that can happen at different levels.
It is a condition that has treatment and cure, depending on the severity, but that can also leave sequelae for the person. It is not possible to say with certainty whether the person will be fully cured or will have sequelae before a doctor makes the correct diagnosis. Head trauma is a serious problem and needs to be treated as such so that the chances of a cure are greater.
Symptoms of traumatic brain injury
Although they can vary according to the severity of the blow, there are several symptoms that are common to people with traumatic brain injury. They are:
Bleeding from the nose or ears
Dizziness and fainting
Convulsions
Black eye
Purple spots on the ear
Altered speech
Memory loss
Severe headaches
It may be that not all symptoms appear in all cases of this condition, but these are the most common symptoms of all. The level of pain and bleeding, as well as the level of memory loss and fainting can also vary according to the severity of the blow to the head.
Types of Trauma
There are basically two types of traumatic brain injury, they are:
Mild trauma
Severe Trauma
We will talk about the difference between the two and the specifics of each one.
Mild trauma
Mild trauma is characterized by cases in which injuries are not diagnosed by examination. Although it is mild, it must be treated seriously as it can have serious consequences such as psychological and behavioral disorders.
Severe Trauma
Severe trauma is easily recognized, not least because the injuries tend to be stronger and deeper. This type of trauma is related to bone sinking or even fractures. Strong amnesia can be one of the consequences, but depending on the case, this type of trauma can lead to death.
Skull-Brain Injury in Children
The traumatic brain injury in children is something that needs a lot of attention. Primarily because babies' heads are much more sensitive, since the softener closes completely only after 2 years of age.
In addition, a child's bones are constantly growing and end up being more fragile than an adult's. Another factor to be taken into account is that children are more subject to this type of damage, since they are playing and jumping all the time, which is very healthy, but we must pay attention so that something more dangerous does not happen.
Some of the main causes of traumatic brain injury in children are:
Falls
Strikes against the wall
Bicycle accidents
Falls on stairs
Despite being a desperate time, a mother should remain calm and call the emergency as soon as possible when her child suffers such a trauma. It is also recommended that the position of the child's body is not altered, as this may compromise some injured part.
Secondary Damage
Secondary damage from traumatic brain injury can usually be prevented if the treatment is done correctly, but there are also cases where they appear the same way. Some of the main ones are:
Brain edema
Intracranial hemorrhage
Hydrocephalus
Intracranial infection
Although they are serious problems, it is important to reiterate that these secondary damages are treatable and it is possible to prevent them from happening.
Consequences of Cranium-Brain Injury
As we mentioned earlier, traumatic brain injury can have several consequences that can be both short-term and lifelong. The main ones are:
Amnesia
Loss or change in speech
Paralysis of certain muscles
Epilepsias
Balance problems
Loss of movement of limbs such as legs
Motor problems
Many of these problems can be treated and even reversed, depending on the severity of the injury and the time the treatment started. So it is always important to check if there is any sequelae of the lesion so that the treatments are done in the best possible way.
Treatment of Cranium-Brain Injury
The treatment of this type of trauma will depend on the severity of each case, so it usually starts with exams exactly to define what the next step will be. In milder cases, anticoagulant and anti-inflammatory drugs are used directly in the vein so that the effect is immediate.
In more severe cases, the dose of these drugs may be higher and a surgical intervention may be necessary so that the patient's clinical condition is not complicated.
There are several things in life that we cannot control and unfortunately traumatic brain injury fits that list. As much as we can do all the necessary prevention, we will still be subject to suffer some type of accident that can affect us with this dysfunction.
And despite being a serious thing, it is often reversible and requires rigorous but very effective treatment. No matter if it happens to children or adults, traumatic brain injury needs to be taken seriously and treated in the best possible way. It is the best way to heal and return to a normal life after the shock of a blow to the head.
See also: Infantile Cerebral Palsy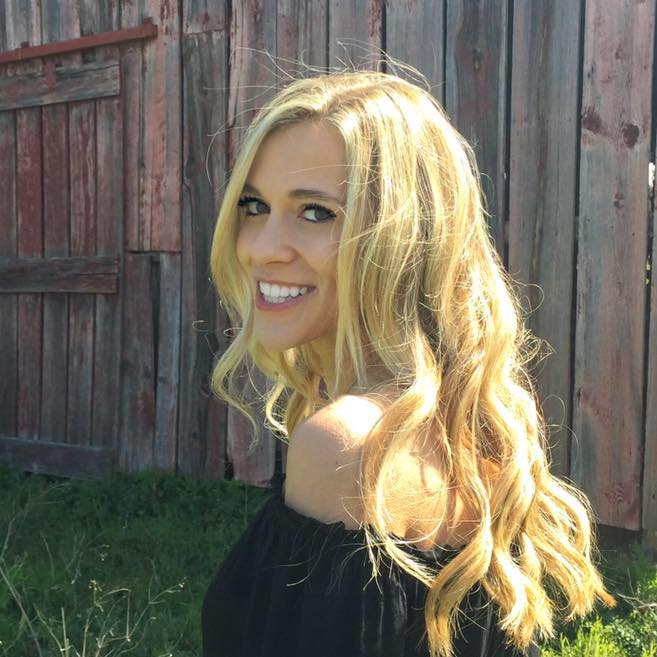 My name is Dr. Alexis Hart I am 38 years old, I am the mother of 3 beautiful children! Different ages, different phases 16 years, 12 years and 7 years. In love with motherhood since always, I found it difficult to make my dreams come true, and also some more after I was already a mother.
Since I imagined myself as a mother, in my thoughts everything seemed to be much easier and simpler than it really was, I expected to get pregnant as soon as I wished, but it wasn't that simple. The first pregnancy was smooth, but my daughter's birth was very troubled. Joana was born in 2002 with a weight of 2930kg and 45cm, from a very peaceful cesarean delivery but she had already been born with congenital pneumonia due to a broken bag not treated with antibiotics even before delivery.