The word toxoplasmosis in pregnancy always scares mothers during this period, and it is not for nothing, because even being an infection even considered common for women can bring serious risks to the baby.
Cause of Toxoplasmosis
Toxoplasmosis is caused by a protozoan called toxoplasma gongii , which is found in raw and undercooked meat, contaminated soil and mainly in the feces of animals such as the cat.
How to Discover Toxoplasmosis in Pregnancy
During prenatal care, the obstetrician will request tests that may show that the mother is already immune to toxoplasmosis in pregnancy, this is quite common, as it is natural for humans to develop immunity throughout life and in these cases the future mother does not even have to worry more.
Unlike a woman who has no immunity, toxoplasmosis in pregnancy can cause mental retardation in the baby and blindness. Therefore, every care must be taken, the maximum hygiene performed and cut raw and bad meat from the menu and avoid raw food in general.
The human body normally produces antibodies that come to fight the germ or bacteria that is trying to affect the organism, and during pregnancy two tests are requested for analysis, that of IgG and IgM .
The lgM points out when the woman had contact with the parasite recently, usually within 7 days, since the lgG informs when the patient already has immunity against the disease because she has already developed toxoplasmosis at some stage in her life.
For tests that give positive lgm, follow-up is necessary, because after a period of an average of 1 month, lgM will become lgG positive, with immunity for the rest of your life.
What is Verified on the Exam
Therefore, in the requested blood test, the dosage of the lgG of toxoplasmosis in the reactive pregnancy is checked, which will inform you if you are already immune or in a negative case, that you are vulnerable to catching it and you are advised to take several precautions to avoid it. If you are already suspicious of contagion, the ideal is to observe the symptoms and if in doubt seek medical attention.
Some Symptoms of Toxoplasmosis
Toxoplasmosis in pregnancy can be asymptomatic or not and when they show symptoms, they occur as:
Chills
Muscle aches
High fever
Headaches
Ganglia all over the body
The fatigue , the feeling flu are also common during toxoplasmosis frame in pregnancy and appear on average three weeks after contact with the parasite. These are symptoms that the mother may experience, but the infected baby during pregnancy, the shorter the gestation time, the greater the damage to the fetus .
There are risks of spontaneous abortion and even the evolution of a stillborn baby, in addition to the symptoms already reported above, such as blindness and mental retardation . Another problem diagnosed due to contact with toxoplasmosis in pregnancy is that of hydrocephalus in the baby and may affect other organs of the fetus.
How to Avoid Contact with Toxoplasmosis
If your exams did not show immunity to toxoplasmosis during pregnancy, care must be taken extra care and measures must be strictly followed, such as:
Wash your hands thoroughly before preparing food
Make sure that meats and foods in general are well cooked for ingestion
Wash fruits and vegetables thoroughly.
Be careful when handling in gardens, the soil may be contaminated. Therefore, the use of gloves during this period is indicated.
If you have a cat, pass the function of cleaning the litter box to someone else or if you have no option do it with the use of gloves.
As for cats, if you have a vaccinated pussy that does not go outside and does not have contact with other animals that may have the disease, there is a minimal chance that it will have the disease and transmit it to you.
But if you have doubts and want to take precautions, a toxoplasmosis test can be performed by a veterinarian on your cat, just in case.
Treatment for Toxoplasmosis in Pregnancy
Unfortunately, treatment for toxoplasmosis in pregnancy is very scarce, there are not many options except the use of antibiotics to reduce the chance of contamination of the baby . There are suitable antibiotics for each stage of pregnancy, with spiramycin in the first trimester and folinic acid, sulfadiazine and pyrimethamine in the second and third trimester.
In some cases, the obstetrician may find it pertinent to perform a test called cordocentesis, which has the function of verifying whether the baby has been infected . This examination is performed by taking a blood sample from the umbilical cord and can only be performed after 18 weeks of pregnancy, if diagnosed that the baby contracted toxoplasmosis in pregnancy, treatment will only begin after birth.
See also: First Pregnancy – Examinations and Initial Procedures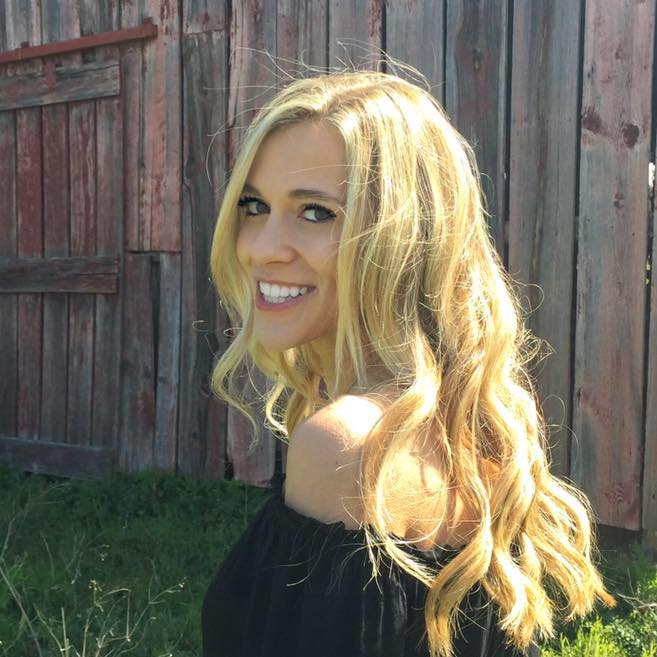 My name is Dr. Alexis Hart I am 38 years old, I am the mother of 3 beautiful children! Different ages, different phases 16 years, 12 years and 7 years. In love with motherhood since always, I found it difficult to make my dreams come true, and also some more after I was already a mother.
Since I imagined myself as a mother, in my thoughts everything seemed to be much easier and simpler than it really was, I expected to get pregnant as soon as I wished, but it wasn't that simple. The first pregnancy was smooth, but my daughter's birth was very troubled. Joana was born in 2002 with a weight of 2930kg and 45cm, from a very peaceful cesarean delivery but she had already been born with congenital pneumonia due to a broken bag not treated with antibiotics even before delivery.