For those who know me, you know that I love supernatural things, ghost stories and horror movies. It was through this passion that I met Ana and Matheus do AssombradO.com.br. With each report received from readers and viewers that Ana tells on her YouTube channel, which is an audience phenomenon, I fell in love with her simple way of being and I also got to know them better on the Vida de Nozes channel! So I invited Ana who is Penélope's mom to tell her about her adventures, this time as mom! Welcome Ana, Mateus and Penélope! It is a great pleasure to have you here at TF!
Ana and Mateus from AssombradOs.com.br website and channel
Changing Diapers: Tell us a little about yourself …
Mother:My name is Ana Paula Lazarini Fornazari, I am almost 31 years old and I have a degree in Physiotherapy from Universidade Metodista de Piracicaba, Specialist in Functional Dermato area from the same University. However, as many know, I hardly ever practiced the profession. I work with Mateus, my husband, on our sites / blogs and now on YouTube. My life and my job today is to tell people about their supernatural experiences on video. My painting on the AssombradO Channel is then due to the "Haunted Stories". We receive more than 60 of these stories a day! I count one a day. These are real stories, from real people, like you and me. I love to know these stories, that's why I LOVE what I do. I just don't dedicate myself to this job anymore because now we have a baby (who's not even that baby anymore), Penélope. Despite being an incredible child, quiet, smart, a real sweetie, she is still a 2 year old child, and as I work at home she is always behind me, naturally looking for attention and "mamazinho". But she is a baby who hardly gave me any trouble! For you to have an idea she had practically no colic. When I was awake at dawn, I was just awake, not screaming all the time.
Changing Diapers: How did motherhood come about in your life? Have you always wanted to be a mother? 
Ana: I always wanted to be a mother! I think since I was a kid. I loved playing with dolls, playing "family". He loved changing doll diapers, taking care of dolls as if they were children. Despite that, I always had a lot of responsibility towards my boyfriends, I always had in mind that first I would need to study, find someone serious, have enough maturity and financial conditions to then have a child. And thank God everything went well. So, 1 year after I married Mateus, I started my life as a "tentative". But since dating, we've always talked about having children. He always wanted to, too.
Changing Diapers: Was the pregnancy planned? Did you have a problem getting pregnant? How long did it take to get pregnant?
Mother:The pregnancy was super planned! I started by stopping the contraceptive in April 2012 and starting with folic acid, and yet I avoided it for 3 months. With 1 year of marriage, in July, I started trying for real. Then I wanted LOGO! Kkkk But things almost never happen when we want to. It felt like forever and I NEVER got pregnant. I even took a pharmacy pregnancy test (out of sheer anxiety), but it was negative… That disappointment! Until in September, I took another pharmacy test and the long-awaited positive came !!!! I went to the gynecologist, did the Beta and confirmed the POSITIVE! Just joy! I ran to call everyone saying that I was pregnant and all that stuff. I was already thinking of names, in the little room (which we didn't have! Our house was just the living room, the kitchen, a bathroom and a not very large bedroom). We had to enlarge the house. Mateus went to the bank and we made another loan to be able to increase the house and build another room for baby. And the works started …
Until the beginning of November I had a bleed. I called Mateus and he came home to go to the hospital to see what was going on. Guys, at that time the heart gets very heavy! The stomach freezes. It's very scary. We arrived at the hospital at 5 o'clock in the afternoon, and on a roll of changing doctors and shit! I did the ultrasound and the doctor didn't speak to me at all, he just asked how long I was and I said for sure that I was 7 weeks (after all I practically knew how to say THE DAY I got pregnant kkkk), and he didn't say anything anymore . Then I brought up the subject and asked "Why?" … He said that the pregnancy seemed to be 5 weeks and not 7 … But he would pass the exam to the doctor. Ai ai….
It was another long wait when a doctor saw me and said in the coldest possible way that what I had was an Anembryonic Gestation. When everything is formed, gestational sac and everything, except the most important: the fetus. There was nothing there, just the empty gestational sac. But even so I asked my doctor (hope is the last one that dies) if that was it and such and he asked me to wait another week in absolute rest and perform another ultrasound because in some cases I can't even see the fetus , but it can be there. Hey! I lay for a week and praying for the baby to be there. Until I had a new US, this time with an "angel" who answered me for free and gave me the verdict: that was really an Anembryonic Gestation (or "Blind Egg"). at 3 in the morning.
After the pain, there is still the super boring part of "warning" to all those that you had already given the news of the pregnancy, that you were no longer pregnant, and explain to everyone what happened. Well… Now I still needed to eliminate the Gestational Bag. The doctor indicated the curettage, but I had been bleeding heavily for 10 days! I asked him if he had any medicine (because he had already seen some cases that instead of curettage, he took a medicine to expel) and he said no, that it was better to keep the curettage. I was uncomfortable and afraid. I didn't want to do that. But what was I going to do ?! I trusted the doctor and the procedure was scheduled for noon.
I got ready, fasted and woke up at 11 to get ready and go to the hospital. As soon as I got up and went to the bathroom to pee, I felt a "ball" coming out of me and falling into the toilet! I turned and looked … it was a kind of "ball" a little smaller than a tennis ball. At the time, I called the doctor and told him, hoping that I wouldn't have to do the curettage anymore. But he still wanted to keep the procedure! I also said "There is no way to have a US at the hospital to decide if curettage is really necessary or not ?!"And he said no, it was better to do it! I was very unhappy with that and sent a message to that "angel" doctor (friend of a friend of mine) who answered me for free and told everything. She replied very quickly that she would not do an unnecessary curettage. And she asked if I could go to her in 15 minutes and she would do the ultrasound on me (again for free!) And see if I would need this procedure or not.
So it turned out that I had less blood in my uterus than during a normal menstrual period! She said it would be ridiculous to have a curettage under those conditions. And more, it was DANGEROUS, because without anything to "shave" inside the curette would be scraping the wall of the uterus, which would cause injury and the fearful synechia (scarring in the uterus) and then YES I could face great difficulties to get pregnant. Man, was this doctor an angel or not in my life ?! I took the ultrasound result and took it to the doctor at the hospital at the time it was scheduled for me to do the curettage and called him from there (because he couldn't come down to see me, I don't know), I told him everything and said I WOULD NOT DO THE CURETING. He simply asked if I was sure of the exam, I said yes and if he wanted to see the result, it was in my hands. He said he didn't have to, if I was sure then it was fine. Ufa!
This doctor had still told me to wait, regardless of curettage or not, 6 months before trying a new pregnancy. What?!!?!? For those who were super anxious expecting a pregnancy … But the doctor "angel" said "That's nothing! You are not sick or anything! Just wait for the next menstrual cycle to come normally and you can start trying again. "…
And so I did. Only this time I was much more "smart". I put the anxiety aside, tried not to think about it any more, forbade me to go on pregnancy websites, and even let myself go for a beer or two at parties (something I didn't do for fear of damaging my ability to get pregnant kkkk) … And three months later, in February 2013, there was my positive! ? But what about the fear of happening all over again ?!
Changing Diapers: How was your positive arrival? How was your reaction and Matheus'? 
Ana: This time I was very "calm to the pot", I did my pharmacy test (I even asked Mateus to buy one from another brand, more expensive, look at the person's fear! Kkk) and it was SUPER POSITIVE. But I couldn't celebrate much. I was restrained, for fear of being an anembryonic pregnancy again. I didn't tell anyone this time. I made an appointment with another doctor and did the Beta. POSITIVE. I agreed with Mateus that we would keep it secret until we were 3 months pregnant. We only tell our mothers! And we ask for absolute secrecy for them too. In these 3 months I didn't even want to think about names, nor did I look at any room decoration, I took it normally, but without being carried away by the excitement, so, if it were another anembrioned one, I wouldn't be so disappointed. Only after 3 months of pregnancy when I visited my old GO (from when I lived at my parents' house) and did a private US with her (I couldn't wait to wait for the US health insurance) to see if everything was in compliance, only after I listened and saw the little heart beating, only then did I relax and allow myself to enjoy the pregnancy and tell everyone. Mateus was always respecting my decisions. He was always more relaxed and a little more closed (like most men). But it was him who kept asking me to take the new pregnancy test kkkk He wanted it as much as I did and was VERY happy with our POSITIVE.
Changing Diapers: What did you feel when you knew you were going to be a mother? What feelings went through you at this moment? 
Ana: I do not know if the plug fell today kkkk Actually it was nothing "Oh my God! Now I will be a mother! " It seems that I've always been prepared. Ready to face anything that came ahead. I was never afraid. I was ready to battle kkkk … Of course, I felt sooooo much joy!
Changing Diapers: How was the choice of Penélope's name? 
Ana: Before I knew I would have a girl, I just looked for boys' names, I don't know why. But as soon as the sex was confirmed, I started my marathon to choose the name. Some that I liked Mateus didn't like and vice versa. I couldn't see my daughter calling herself Amanda, Julia, Fabiana … Not that I don't like those names, but I couldn't see my daughter with those names. I couldn't give her a weird name, either. Nothing gave me that "tchan", until one day, watching the Netflix series "Hemlock Grove" we saw that in the cast there was an actress named Penélope Mitchel and Mateus asked me "Ana, and Penélope?"At the time I LOVED! I remembered Penélope Cruz and Penélope Nova. I found an original name, which is not found anywhere and our face! Ready! Penelope! The family thought it was like that… you know ?! But then they got used to it.
Changing Diapers: Were you a well-behaved pregnant woman or did you work with wishes and nausea? 
Ana: Nothing! Super behaved pregnant! I think Mateus had more desire than me. I confess that I kind of "let go" and ate everything I wanted! Except for those prohibited things for pregnant women that is raw meat, sushi etc. I had no nausea. I just had a headache in the first 3 months. I also swelled a lot, I think that in the 4th month I started to swell. At the end of my pregnancy my feet felt like balloons! I followed the pressure closely because of that, but everything was normal. I also discovered hypothyroidism during pregnancy but it was well controlled with the right medication.
Changing Diapers: How was the delivery?
Ana: It was a cesarean section. I am not embarrassed about the issue of normal childbirth, but if it did, I would not be afraid to face it either. I believe that every woman is capable of giving birth, but not all of them have conditions at the time of "let's see". Also, here in Brazil very few places are prepared for normal births. I will not enter into this controversy here. But some women want to have a normal birth so badly, they give it so much importance that they seem to forget their children a little and fight blindly for the cause of normal birth. Radicals you know ?! I am in favor of normal birth, as long as there are peaceful and reliable conditions for this and medical monitoring. And I have nothing against cesarean section, as long as it is done by a competent professional, as was my case. Curiosities:I had to take the spinal twice, because the first one didn't catch. The anesthesiologist was the same one that a year ago gave me the news that the Gestation was anembrioned. My old doctor (who insisted on curettage) was the GO of the girl who had a baby and was in the same room as me at the Hospital. Mateus entered the operating room with me, but passed by me without turning his head to the side of the stretcher. He cannot see blood in those things that have pressure drop. But it was there when they brought us Pezinha.
The Penélope daughter of Ana and Mateus is cute!
Changing Diapers: How would you explain the moment when you saw your daughter for the first time? 
Ana: I remember what I said was "Ah! So it's you! " kkkk It was a feeling of "Nice to meet you!" Because I talked to her in the belly, put music for her and everything. And at the moment of birth we know that little person who developed within us… Man, it's very crazy !!!! Then I told Mateus to follow her wherever she was taken to the hospital, "DON'T TAKE YOUR EYE OUT!" It is a difficult emotion to explain. Only those who go through this to understand.
Changing Diapers: What about breastfeeding?
Ana: After a while lying on the recovery side of the Penelope (..! Already impressed by the good performance in the maternity She did not cry He slept quietly) the nurse came and said "Let's put it to suck!" … And I said Oops !. The nurse even took my nipple and hit her little mouth and she splintered sugar! I didn't know how to do it right. But girls … As time went by, my beak started to crack, and it hurt so much! I didn't even remember the cesarean section I had done, the pain was really from breastfeeding. I started to want her to get a bottle, I started to understand why some mothers give up breastfeeding, I literally cried while she was breastfeeding. When she cried in the cradle, I already felt a chill down my spine just to know that I would have to breastfeed.
But I held on and I'm very proud of it (I had a lot of strength from my mother and mother-in-law who didn't let me weaken in breastfeeding). This martyrdom lasted for about a month or so. Then, naturally the beak healed and breastfeeding became a DELIGHT! Just like my mother and mother-in-law said. It hurts like hell! Neck tatoo?! It doesn't hurt a third of what it hurt to breastfeed every hour, every day for about 40 days in a row, but I would do it all over again! It's worth it! She hardly gets sick. It is a child that exudes health! Women, breastfeed your children if you can! and strive for it! (Because many women can breastfeed, but do not want to, or find an excuse here or there). Breastfeeding today, she is 2 years and 3 months old. I don't even know when to breastfeed, but I'm not worried about taking it.
Changing Diapers: How is Mateus like daddy? Does he change coconut diapers? Do you get your hands dirty or are you like, "Take care that your child is yours"?
Ana: Mateus is very loving, very affectionate with Fr. But he never changed a diaper! Kkkk Now, she, with 2 years old, gave her a bath. He kind of doesn't know how to do it and is pretty lost. But I do all the best! It is a pleasure to take care of her. Tired, but rewarding. I say that who is losing in not doing these things is him.
Changing Diapers: How was the first explosion diaper change? (diaper leaking everywhere) do you have a funny story?
Ana: Penélope was a "bombinha"! Direct, just remove the diaper and she gave a prickly fart. And her changer was at the level of my stomach, more or less, so I already took several bursts (my mother and my mother-in-law too). I had already switched her side many times because I knew what was coming. In an award winning master she even "painted" the changer, the wall and reached the dresser behind me!
Changing Diapers: How do you deal with Penelope and the supernatural world? How do you intend to explain your work with the Haunted? Do you have any special care for her not to hear ghost stories or that? And when she is older, how do you intend to deal with it?
Ana: We deal with it in a very calm and normal way. For us, the supernatural is a reality and that's how we're going to present it to her. We don't deal with macabre issues, mind you. We have no carnage and demons on our channel. Heavy scenes it is obvious that we do not let her watch, like "The Exorcist", but that is not a part of our work, our daily life. Contrary to what many think our home and our work is very smooth. We deal with a lot of information and research about the unknown, not with TERROR itself.
When she grows a little bit more, she will start to understand that we work promoting and researching the "supernatural". You will have access to many books on the subject and I do not intend to hide anything from it, on the contrary, I will show everything there is, the good and the bad side of everything, and guide you in the best possible way. Giving information is much better than hiding it. It will simply grow up knowing that ghosts are "normal". They're out there aren't they ?! Why am I going to say no. You will know that there are "good" and "bad". When she has a nightmare and wants to go to sleep with me, I will NEVER deny it. If she says that she has a monster under the bed, or that she has an imaginary friend, I will probably listen and be very attentive. But I'm not going to scare her, I'm going to give her "tools",
Changing Diapers: What has motherhood changed in your life?
Ana: Today I think 10 times before I do anything. Before, if I had a few beers and got a little happy, that's fine. I went home, lay down, slept and was fine. Not today, I have someone who depends a lot on me! Before, if I arrived at 5 in the morning of a party, that's fine. Today I stay at the party thinking all the time if she is well and I'll be back soon. If I'm going to drive, I need to be triple careful, because she'll be with me. Then life changes! We need to be much more responsible, because now we are responsible for our life and well-being and for someone else's life and well-being!
From a being that we love more than anything in this life and does everything to ensure that they are well and safe. But other than that, I'm still me with her. Kind of tomboy, very playful. Sometimes I don't see myself as an "adult" mother, you know? In the sense that I am not those neurotic mothers who need to put antiseptic in the child's hands every time they play on the floor. Regulate all types of food. Sterilize each cup the child uses. Which is not to say that I am less responsible. Finally, I think that motherhood completes a woman, at least it completes me as a woman. Today I understand the phrase "Being a mother is suffering in paradise…." We get so tired, get so stressed, get off so much … There are times when you want to say "stop the world I want to go down!" But then you stop and look at your baby and accept all that and much more willingly,
Changing Diapers: What would you do differently and what would you do again? 
I would put her straight to sleep with me in bed, nor would I buy a crib. I would buy those "nests" to put on the bed. I put Pe to sleep with me and Mateus in bed when she was about 6 months old. I was becoming a zombie! I just couldn't complete a sleep more than 10 minutes. Then Mateus, seeing my situation, told me to bring her to bed once and for all. Then I slept and so did she! And so it is today. We are fans of the Shared Bed and have nothing to complain about. For the rest, I would do it all again!
Get to know the AssombradO channel which I am a mega fan and also the AssombradO.com.br website
See also: A New Look at Life – Andreza Goulart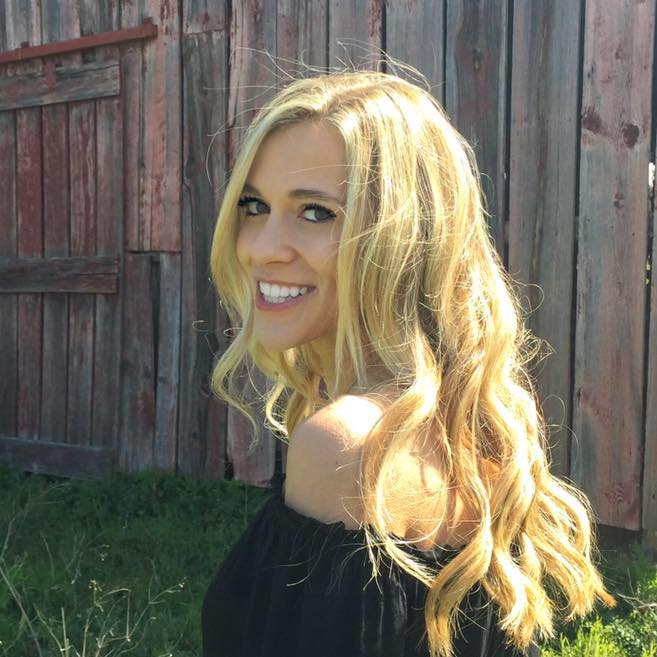 My name is Dr. Alexis Hart I am 38 years old, I am the mother of 3 beautiful children! Different ages, different phases 16 years, 12 years and 7 years. In love with motherhood since always, I found it difficult to make my dreams come true, and also some more after I was already a mother.
Since I imagined myself as a mother, in my thoughts everything seemed to be much easier and simpler than it really was, I expected to get pregnant as soon as I wished, but it wasn't that simple. The first pregnancy was smooth, but my daughter's birth was very troubled. Joana was born in 2002 with a weight of 2930kg and 45cm, from a very peaceful cesarean delivery but she had already been born with congenital pneumonia due to a broken bag not treated with antibiotics even before delivery.