Since the time of our grandparents, we have heard of some tricks to make it easier for women to get pregnant. Miracle teas , sitz baths, sexual positions and lunar calendars and an infinite number of options are looking for women who want tips on getting pregnant faster . Some even say these tips can even choose the sex of the baby, but nothing that is
scientifically proven.
The ideal for any woman who is thinking about fulfilling her dream of becoming a mother, regardless of the way she will start this process, is to take care of her health and get pregnant with even more health. A good diet and healthy habits are essential for a healthy pregnancy and the use of folic acid is recommended at least three months before becoming pregnant. A precious tip for getting pregnant is folic acid. Which is a vitamin that we can also find in some foods like spinach, dark green leafy vegetables, liver and egg yolk. Essential vitamin, which in the absence can cause malformation of the baby's brain and spinal cord. After well prepared and well resolved with the next big step she will take, the future mom can start her workouts and other tips to get pregnant and make her dream come true. .
Tips for getting pregnant that women can use
Find out when you are ovulating: One of the most used tactics among women is to know the exact date you are ovulating, that is, when one of your two ovaries is releasing an
egg. (fertile period calculator)
Stay in bed after intercourse: One of the tips for getting pregnant is very important!
Some studies report that women who lie down for at least 15 minutes on their backs after sexual intercourse, it is easier to get pregnant, because it makes it easier for
sperm to reach the egg.
Foods that facilitate: Some foods that are rich in vitamins E, zinc and B vitamins, favor fertilization, as they act on the hormonal system in addition to what was previously said, benefit the baby's formation. Some of them are:
Wheat germ
Eggs
Olive oil
Chickpea
Intimate shower or sitz bath: Reports say that shower or sitz bath with baking soda before intercourse, helps to control PH and facilitates fertilization. The shower or sitz bath should be prepared with 1 coffee spoon of baking soda to 1 liter of water.
Teas: Old recipe from grandma's time is yam tea. Known and recommended for naturally stimulating ovulation production and for being rich in B6 vitamins, the vitamin that most benefits female fertility. The benefit of tea is very similar to the action of clomiphene citrate inducers which is to increase the production of progesterone, but because it is natural it acts in a more peaceful way.
Lubricants or gel: We usually hear about lubricants that get in the way when you want to get pregnant, as they kill sperm. However, some laboratories have developed
lubricants called "friendly sperm", which play the role of cervical mucus. The cervical mucus has the role of involving and accompanying the sperm so that it arrives faster and healthier to fertilize the egg, a great tip for getting pregnant.
Chinese Medicine: Acupuncture with needles or even with fingers pressing on the
key points of fertility, is an alternative that has been sought by many tempters.
Alternative to the numerous tips for getting pregnant, are the famous herbs of Ginseng and astragalus that treat cold uterus and increase the chances of getting pregnant.
If even after trying several more practical alternatives, use several tips to get pregnant and still fail. See a specialist doctor and make a complete evaluation and if necessary start a medical treatment to get pregnant. Today medicine has many medicines and treatments to make that dream come true and to evaluate female and male infertility.
See also:  Ajuda da Natureza – Yam Tea to Get Pregnant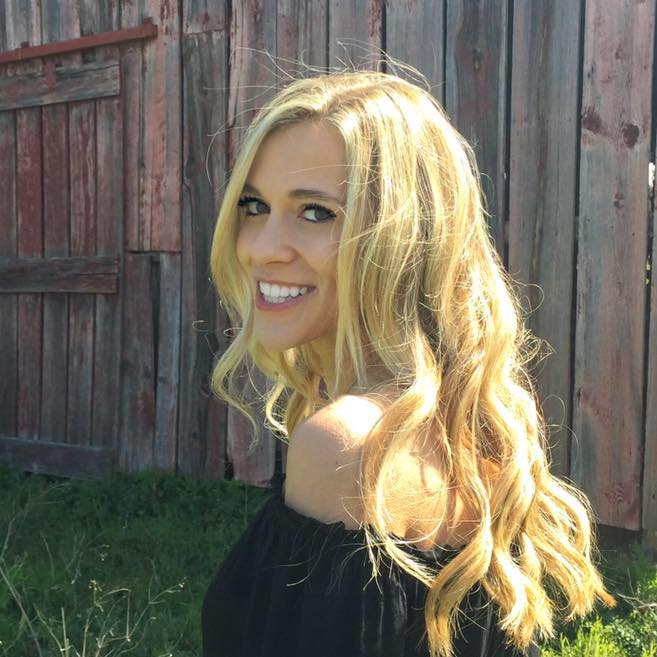 My name is Dr. Alexis Hart I am 38 years old, I am the mother of 3 beautiful children! Different ages, different phases 16 years, 12 years and 7 years. In love with motherhood since always, I found it difficult to make my dreams come true, and also some more after I was already a mother.
Since I imagined myself as a mother, in my thoughts everything seemed to be much easier and simpler than it really was, I expected to get pregnant as soon as I wished, but it wasn't that simple. The first pregnancy was smooth, but my daughter's birth was very troubled. Joana was born in 2002 with a weight of 2930kg and 45cm, from a very peaceful cesarean delivery but she had already been born with congenital pneumonia due to a broken bag not treated with antibiotics even before delivery.