Nowadays, due to the hustle and bustle of day-to-day life, we offer a very aggressive life for
our bodies, demanding and wearing out our organism and its functioning too much.
Studies, work, social life, family time, among many other tasks that we
commit to perform. And of course, in the middle of it all, some things are left out
and end up going unnoticed in health, as is the case of the thyroid change that does
not always show evident signs.
What is Thyroid?
The thyroid is a gland located at the bottom of our neck that plays a
very important role in the development of our metabolism. Any change in this
gland can generate several types of problems for the person, often without his / her
realizing it.
And precisely because there are several problems that a change in the thyroid can bring ,
sometimes it doesn't even cross our minds that the cause of the problems we have may be
exactly in this gland.
So it is necessary to know and know how the thyroid works and what are the diseases that
a change in it can bring us. That way, we will always be attentive to deal with
them as soon as possible.
What is Thyroid Alteration
Everything that affects the thyroid gland can be considered an alteration. Because it is a
gland responsible for producing hormones that are very important for the body, such as thyroxine
and triiodothyronine, these alterations can cause different parts of our body to not
function properly, generating different types of problems.
Thyroid changes tend to occur more frequently in women between 20 and 40
years of age, but they can occur with both sexes in different parts of life.
In addition, we must also take into account that this gland is directly related
to the brain, which causes thyroid stimulating hormones to be produced
if it perceives that the levels of triiodothyronine or thyroxine are low in the body.
The hypothalamus is responsible for the production of these hormones. A change in the thyroid
occurs, then, when this gland ends up producing more or less hormones than is
necessary for the body. Problems with the gland can also occur from
problems with the hypothalamus, as they have a direct connection.
Types of Thyroid Disease
Because there are different types of changes in the thyroid that cause this
gland to malfunction , there are several types of diseases that this can cause in a person. The main
types of thyroid disease known today are:
Hyperthyroidism
Hypothyroidism
Thyroid Cancer
Goiter and Benign Thyroid Nodules
Hyperthyroidism
Hyperthyroidism is nothing more than the overproduction of thyroid hormones.
As these hormones are responsible for the body's metabolism, it ends up causing
the person who has the disease to have a slower metabolism.
Some of the main consequences of this are weight gain easily and the
difficulty to lose it, in addition to increased fluid retention and the various problems
that this can generate in the long term such as low level of attention and concentration,
osteoporosis and some types of heart problems as well.
Hypothyroidism
It is exactly the opposite of the aforementioned problem, that is, it occurs when the
thyroid gland does not produce enough hormones for the body's needs. This
lack of hormones can cause growth retardation in a person, which can become
very serious, and can also cause mental retardation.
Another consequence that hypothyroidism can bring is depression , especially in
adulthood. This disease can be congenital, that is, a failure in the thyroid gland that
appears since birth, or by external causes such as the inappropriate use of
medications or the lack of iodine in the person's diet.
Thyroid Cancer
Thyroid cancer occurs when malignant nodules or tumors appear in this gland.
There are some factors that can cause the disease such as old age, family history
of the disease or treatments done with radiation to the head.
A major problem is that this disease usually has no symptoms , which
means that most patients will only discover it when it is in an advanced stage.
Thyroid cancer, like any other type of cancer, requires
exhausting and difficult treatment , which can be very harmful to the person, in addition to the great danger of
death that the disease brings.
Goiter and Benign Thyroid Nodules
Even though there is thyroid cancer, most of the nodules that appear in the gland are
benign and do not pose many health risks, making the biggest concern
with its growth and whether it can become malignant. When there are cases of goiter and
benign thyroid nodules, it is always very important to have constant medical monitoring.
Symptoms of Thyroid Alteration
Although there are several diseases caused by some alteration in the thyroid,
hormonal changes that affect the metabolism can present similar symptoms. The main
symptoms of thyroid changes are:
Neck discomfort or pain
Lumps or lumps on the neck
Difficulty concentrating
Sudden weight gain or loss
Forgetfulness
Dry skin
Other symptoms such as reduced sweating, drowsiness, muscle pain, fatigue, high blood pressure,
constipation, depression and increased bad cholesterol can also occur in the event of a
thyroid disorder.
Of course, some of these symptoms are somewhat generic and can mean several things,
but it is important to be aware of their combination and see a doctor if they are
interfering with your life in any way.
Diagnosis of Thyroid Alteration
The diagnosis of an alteration in the thyroid is made through simple exams, made through the collection of common blood . With the exams in hand, a doctor can indicate what level of
thyroid change a person has and indicate what is the best type of treatment for them
.
Treatment of Thyroid Alteration
As there are several types of diseases that can be caused by a change in the thyroid,
we can also have several different types of treatments for each of them.
Depending on what the disease is and how complex it is, a treatment for
thyroid changes may require everything from the use of hormone control drugs to
iodine therapy or even surgery.
Often only medical monitoring and diets can solve the problem, but each
case needs to be analyzed separately in order to arrive at an accurate diagnosis.
As you can see, thyroid alteration problems are not as uncommon as we
usually think, and they may not be as harmful as many imagine . As it is
a complex problem that can cover different aspects of our body,
we end up not understanding what it is all about, but that is exactly why it is so
important to carry out the exams regularly.
Problems with glands or hormonal problems can often appear in silence or with symptoms that seem harmless at first, but that can have many
long-term consequences in our lives. The best thing to do is to prevent and be aware
of everything that happens to our body so as not to be caught by surprise.
See Also: Attempts, Hyperthyroidism, Hypothyroidism and Pregnancy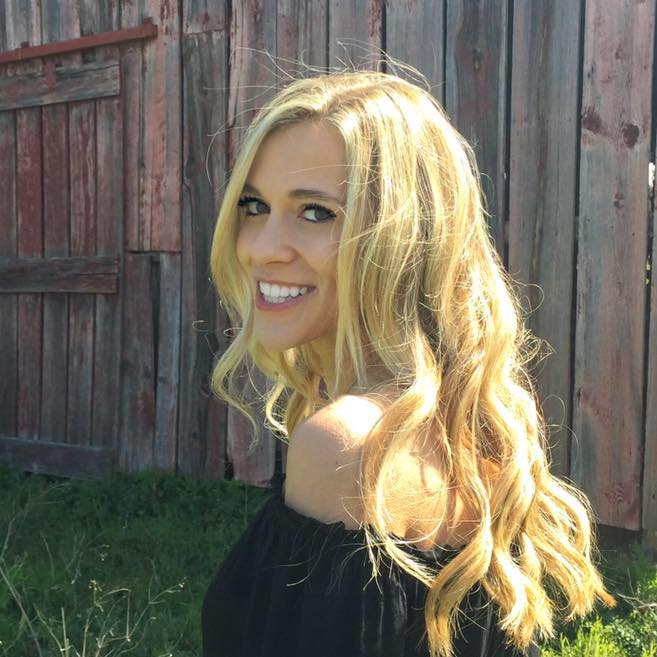 My name is Dr. Alexis Hart I am 38 years old, I am the mother of 3 beautiful children! Different ages, different phases 16 years, 12 years and 7 years. In love with motherhood since always, I found it difficult to make my dreams come true, and also some more after I was already a mother.
Since I imagined myself as a mother, in my thoughts everything seemed to be much easier and simpler than it really was, I expected to get pregnant as soon as I wished, but it wasn't that simple. The first pregnancy was smooth, but my daughter's birth was very troubled. Joana was born in 2002 with a weight of 2930kg and 45cm, from a very peaceful cesarean delivery but she had already been born with congenital pneumonia due to a broken bag not treated with antibiotics even before delivery.