There are certain situations in life where we simply cannot control or prevent something bad from happening. This is what happens, for example, when we are faced with an accident or a problem with a family member over which we have no control, but sometimes it also happens to ourselves. Sometimes diseases just appear.
Of course, there are causes and certain factors that can make them appear more easily, but sometimes they just arrive without giving any sign. It often happens with thrombocytopenia , a disease that directly affects the level of platelets in our blood.
Today we are going to talk about the main causes, symptoms and treatments of this disease that is not so well known, but that can be dangerous.
What is thrombocytopenia?
Thrombocytopenia, also known as thrombocytopenia, is a disease caused by the low number of platelets in the blood. Platelets are cells produced by the bone marrow and that help with blood clotting, that is, they have the function of stopping bleeding.
When the number of platelets present in the blood is very low, this does not occur, leading the patient to present bleeds in the nose, gums, urine and also in the wounds, in addition to bruises on the body.
The disease can be considered mild when the platelet count is between 100,000 to 150,000, moderate when it is between 50,000 to 99,000 and severe when it is below 50,000.
Causes of Plaquetopenia
Thrombocytopenia can have several causes since the ingestion of medications that can result in decreased platelets, autoimmune diseases, infections caused by viruses, lack of iron and vitamin B12 and even when there is cancer, especially breast and prostate cancer, in addition to of diseases that affect the bone marrow , which can be anemia , leukemia or HIV .
Another cause of thrombocytopenia is alcoholism, since it can directly affect the bone marrow and consequently the production of platelets. It is always important to delimit the cause of the disease, investigate the reason for the drop in platelet production so that you can start treatment.
Symptoms of Thrombocytopenia
The main symptoms of the person who has thrombocytopenia are external bleeding, but there may also be the appearance of purple spots in addition to small red dots throughout the body.
We will list here some of the main symptoms that accompany this disease:
Bleeding from the nose and gums;
Bleeding in stools, urine and vomiting;
Menstruations with greater flow;
Purple and reddish spots on the body;
Wounds that do not heal and do not stop bleeding.
These symptoms should appear whenever the levels of platelets in the blood are very low, so it is not always a sign of some very serious cause, however it is important to see a doctor as soon as you notice these symptoms, it is also worth mentioning that these are only some of the symptoms of thrombocytopenia.
How to Alleviate Symptoms?
During the treatment of thrombocytopenia it is possible to take some actions to alleviate the symptoms of the disease, among them are:
Brush your teeth with soft bristle brushes;
Do not use dental floss;
Avoid blowing your nose hard;
Use electric shaver;
Avoid playing sports;
Take care when using cutting objects such as knives and scissors;
Do not drink alcoholic beverages.
These attitudes work as a precaution to avoid any injury that may cause bleeding. It is also important to take care not to hit furniture and objects at home, as these injuries, even if they do not cause any external injury, can lead to internal bleeding.
Treatment of Thrombocytopenia
The treatment of thrombocytopenia depends on what is causing the platelets to drop in the blood, in addition to the amount present. Some treatments may be simpler, such as rest and medication withdrawal, while in other cases the treatment may be more intense and painful, and may lead the patient to be hospitalized and under observation.
Among the actions that doctors may take to treat thrombocytopenia are a ban on the intake of certain medications that have been used recently and that tend to decrease the number of platelets in the blood; when it comes to an autoimmune disease, the doctor may prescribe corticosteroids and in other cases , blood transfusion may be necessary.
People who have low platelets due to chemotherapy should have their doses reduced, in addition to requiring a longer interval between sessions. As the treatment of the disease depends on finding the cause, the sooner you see a doctor and do the tests to start the treatment of thrombocytopenia, the greater the chances of avoiding any complications.
In some cases, after treatment and the number of platelets is already normalized, some doctors may request follow-up for a few months , or years, where new blood tests should be done from time to time to assess the amount of platelets present.
Parallel to this and the precautions to avoid injuries and bleeding, it is necessary to take care of the food, always eating vegetables, fruits, cereals and lean meats.
Possible Complications
When untreated or when due care is not taken, thrombocytopenia can worsen. One of the most common complications is internal bleeding. As the body is not able to cure bleeds effectively, there may be severe internal bleeding without the person noticing it in time.
This can happen after a light hit or fall. Another complication is brain damage that can happen in the same way as internal bleeding, only in this case when the injury occurs in the head.
If left untreated, thrombocytopenia can lead to death . It is very important to take the care indicated by the doctor and avoid any activity that may cause an injury, even if it is mild. If this happens, you need to run to a hospital to see if there has been any internal injury that could result in internal bleeding or brain damage.
Certain diseases are difficult to deal with, especially those that appear without warning, as is often the case with thrombocytopenia, but it is always important to know what are the best ways to treat and how to prevent the disease from bringing further complications to your health. Never stop going to a doctor as soon as you notice that you have symptoms that may indicate the disease, because the sooner it is treated, the easier your recovery will be. Thrombocytopenia is a dangerous and fearful disease in many people, but it is possible to heal with good treatment.
What you should do is always follow medical recommendations and maintain habits that help with treatment. That way the disease is not so frightening and your health, for sure, will thank you.
See also: Crohn's Disease – Types, Causes and Diagnosis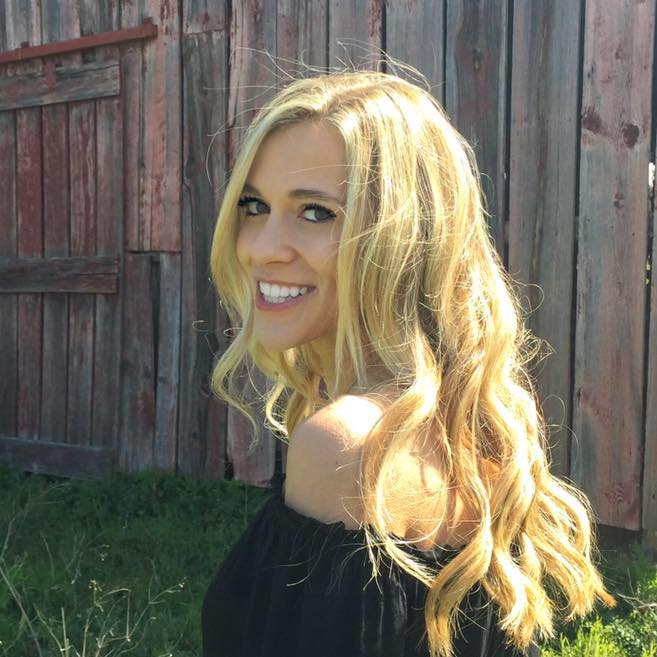 My name is Dr. Alexis Hart I am 38 years old, I am the mother of 3 beautiful children! Different ages, different phases 16 years, 12 years and 7 years. In love with motherhood since always, I found it difficult to make my dreams come true, and also some more after I was already a mother.
Since I imagined myself as a mother, in my thoughts everything seemed to be much easier and simpler than it really was, I expected to get pregnant as soon as I wished, but it wasn't that simple. The first pregnancy was smooth, but my daughter's birth was very troubled. Joana was born in 2002 with a weight of 2930kg and 45cm, from a very peaceful cesarean delivery but she had already been born with congenital pneumonia due to a broken bag not treated with antibiotics even before delivery.