At 38 weeks, I was free from high blood pressure
I struggled and dreamed a lot about the third pregnancy, with her I already knew that it was there that I would close the factory and would not have any more children. As I had two experiences with cesarean section , I knew that the third pregnancy would inevitably be too. Both because of the risk that more than two cesarean sections bring the mother if she goes into labor , as well as to take advantage of and do a tubal ligation and end my days of temptation officially. I always say: when we have experience in a subject, everything tends to go more smoothly. At risk of pre-eclampsia myself, I was calm for pre-delivery. In fact I will start from the beginning …
When I had my two oldest children, I had two totally different experiences with cesarean section. The first time was all too quiet! Although I suffered from the usual pressure drop caused by my spinal cord, everything went very well. In the second delivery, I had more severe problems, an isolated case of rising from the spine to the lung that made breathing difficult. Some care was needed during and after delivery but everything went well in the end. The third time I was calm, I knew what was waiting for me! He knew the whole process and how it would be after delivery.
We left the house at around 5 am, the doctor had scheduled us to be there at the maternity hospital around 10 am to do the hospitalization, but as I am chosen in the maternity hospital, I wanted to anticipate to hospitalize earlier and guarantee my leaving the maternity hospital with the daylight! Yes, for those who do not know yet, you are discharged 48 hours after the time you did the procedure. Most maternity hospitals adopt this method to collect the baby's foot test and make sure it does not have episodes of jaundice.
Well, it was me and Marcos de mala and cuia! Like all pregnant women , the bags (mine and Melissa) and a lot of joy in the heart, after all, I would see my doll's face for the first time! We arrived at the maternity hospital around six in the morning and went straight to hospital, unfortunately we need to wait for the shift change and we stayed until 8 waiting. I was dying of hunger, since I had not been able to eat or drink anything from the previous day because of the procedure that would be performed, I held on tight there.
Finally we went up to the room, left our things and went to the preoperative. Marcos stood outside waiting while I got ready and before I even entered the obstetric center they gave me that beautiful nightgown, the one that leaves the busanfa out . I got dressed, put on the cap and the foot protectors and lay down in a comfortable room next to several girls new to childbirth. All first-time moms and me in the middle of them being riddled with questions!
– Does anesthesia hurt?
– What I felt after giving birth
– How will recovery be?
We talked and didn't even watch the time go by until the nurse said that the doctor had arrived and was going to put the gel on (for medication and serum in the vein). The access is wider than a simple catheter with a needle , I confess that it was more complicated for me in all deliveries, because if it is a relatively large hole, it can cause not pain but discomfort.
Properly accessed, I and all the other parturients, finally my doctor (dear Dr. Roberto Nogui) asked us who wanted to go first and of course, all the first-time moms pointed me out! So it was me walking down the hall holding the nightgown so that the entire obstetric center wouldn't see my ass. I arrived at the obstetric center a third time and I confess: that environment froze me! Although calm and the pressure was under control, I was nervous about the situation. Would everything go well? In the midst of so many thoughts, something came to mind, I didn't want to take off my glasses! I wish I could see my daughter, so I asked the nurse to leave at least until she was born. She allowed it and said that if I felt anything it was to warn her that she would withdraw.
The Third Cesarean Section People Never Forget!
The anesthesiologist arrived and introduced himself as usual and told me that the anesthesia I would take would be a new combination that would not leave me with the same effects as last time. I stayed in that requested position: sitting with my chin against my chest as much as I could. So there was the doctor looking for the exact place to apply the anesthesia. Anyway, my third cesarean delivery really started!
I think that the greatest fear of a novice in cesarean section is really the pain that can go through and under anesthesia, although she has had problems, as the specialist doctor said can happen to anyone. Even though it was an isolated fact, I was afraid to take the spaghetti again so that's when I talked to the doctor in charge. I remember that when applying my legs were already heavy, the feeling was different from other times . Now I felt they were touching me, I just didn't feel pain. It was a matter of 2 minutes and the doctor came through the door all happy and happy and said:
– It's Patricia, let's see Melissa's face!
They laid me down and the blue cloth spread out in front of me. I'm sure that at that moment they put the probe in and cleaned me with iodine because I felt something very cold on the bottom of my belly. After that, I just remember getting a little dizzy and soon the anesthesiologist noticed and applied something to the serum to raise the pressure. After recovering, they sent Marcos in and sat next to me on a stool, he was paler than me! I could see in his eyes the emotion of the novelty , after all, he was our third baby by cesarean delivery and the first time he entered the operating room to watch the birth of our long-awaited fruit.
Soon the doctor said that he could go in front of the stretcher, I think it didn't take even 15 minutes from the moment I entered the operating room until I heard Melissa's cry. I heard the sounds of the suckers and finally a groan and then a loud cry! Melissa came to the world on July 22, 2011 beautiful and healthy at the top of her 47cm and 3540kg.
After the birth they cleaned her and took her so that I could meet her at last, my beautiful and very dark daughter was plump and my face. When she came close to Mom and heard my voice, it was like the world stopped for the third time. Impressive how strong the bond between mother and child is. Excited Marcos can take our beautiful Mel, and full of emotion told me that she was perfect.
Soon after, they took her and Marcos went along. The ligation was done and the suture was finished. After finishing, I stayed at the CC for another five minutes and they took me to the postpartum where I stayed for another 2 hours until the anesthesia was gone for good. During that time I shivered so much, but so much … But it wasn't cold because I sweated a lot. I think it was the effect of the anesthesia. He felt the world go round , and according to the doctor it was normal. I went to the bedroom and soon after I was able to get up to take a shower. The world continued to turn but I was supporting the nurse who helped me with a lot of love. I got ready and soon Melissa went to the bedroom too.
I spent 2 days in the maternity hospital, it was a good day despite not exchanging for my house, everyone was very nice to me. Finally the time to go and then the long-awaited maternity leave was put on Mel by Dad. After collecting the foot examination we went home with our third treasure. The recovery was long. Both because it is the third cesarean and because of the tubal ligation . Although experienced I had constipation in the first days after delivery but everything went well with the doctor's guidance. I took the stitches 10 days after delivery, and I got a new life! After 30 days of delivery she was brand new, she didn't even look like she had a baby.
I think that cesarean section was the best choice in my case because I have some problems that would prevent me from having normal, the pressure was very high during pregnancy and the doctor didn't want to risk it. I don't regret it if it were today I think I would do it all over again, but if I could start over from scratch, I think I would at least choose to have a normal birth to know what it feels like. Anyway, this is my experience with the third cesarean.
Bjus
Patricia
See also: The 5 Different Births of Youtube (strong scenes)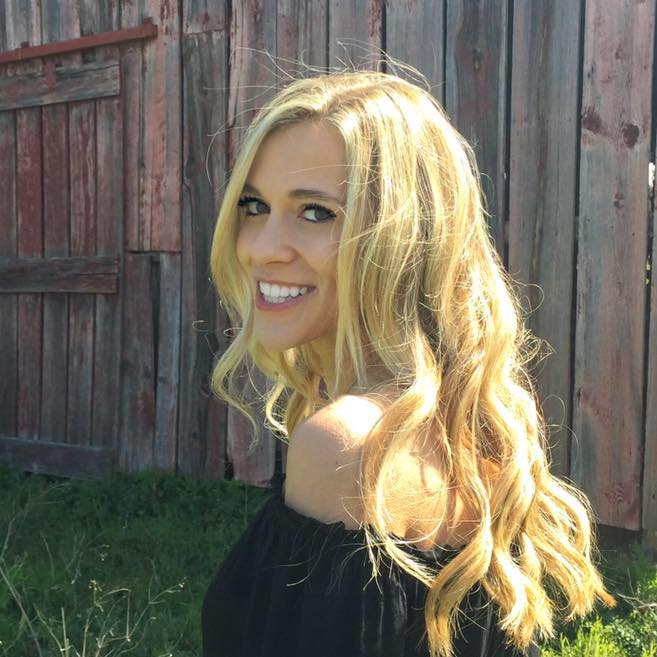 My name is Dr. Alexis Hart I am 38 years old, I am the mother of 3 beautiful children! Different ages, different phases 16 years, 12 years and 7 years. In love with motherhood since always, I found it difficult to make my dreams come true, and also some more after I was already a mother.
Since I imagined myself as a mother, in my thoughts everything seemed to be much easier and simpler than it really was, I expected to get pregnant as soon as I wished, but it wasn't that simple. The first pregnancy was smooth, but my daughter's birth was very troubled. Joana was born in 2002 with a weight of 2930kg and 45cm, from a very peaceful cesarean delivery but she had already been born with congenital pneumonia due to a broken bag not treated with antibiotics even before delivery.