After the most anticipated time in life passes, how are the body, the head and also the behavior? Who does a woman who is introduced to motherhood become? After pregnancy, the world takes a 180-degree turn and all priorities focus on one topic, children . But in spite of them, we should also not forget that there is a world around us. After pregnancy, despite changing priorities, it can be said that life does not end! Mother is also people!
But how to return to normal activities after pregnancy? Adaptation is the phase that can compromise the good mood and motherhood we dreamed of. Being a mother is wonderful, but let's face it, it can be complicated to associate the new phase of the old one. Now we can no longer do everything the same way we did before becoming a mother. But of course, the burden of motherhood is a sin to speak! Imagine I'm going to complain, after all, I have everything I ever dreamed of, a family! Yes, friend, but there are times when we miss an old self, one that had no time to go out or to get home without worries. Let us no longer complain, dear friends, let's put the aunt's advice into practice here to have an easier adaptation.
Aunt Patricia's Tips For After Pregnancy
After delivery, we may be scared! But remember that everything has a way! It is a matter of time.
Although children are in first place, we should not make the mother figure the sad and poor abandoned and abandoned mother. First of all, we are women and we have a duty to love each other as much as we love our children. It all starts with appearance, the body after pregnancy can become unrecognizable and scare the woman a lot. Some women even despair when they realize that the belly and the marks that remained after pregnancy, have become a difficult point to deal with. There is no longer a baby in there, but we are not the same as before the pregnancy. The body can become an unrecognizable being inhabited by us. It's still us, but the shell is not equivalent to the essence. Not all of them have the excellent biotype of so many that just give birth that they appear dazzling and well made up. Maternity does not work! Really, the back in front of the mirror can leave deep marks for some moms. I won't even mention the dark circles … It's really cowardly, but everything has its price.
Ending the belly flab is one of the main points, only that there are little secrets that we should all know.! The belly may take a while to return to normal. See, it took her about nine months to complete the change. Doctors say that about six months after delivery, the uterus will be 100% recovered and the ligaments will also be stronger. In order to regain fitness after pregnancy, the woman may look for some physical activity that she likes a lot, in addition to, of course, eating properly. Some aesthetic treatments are available exclusively for postpartum. Of course, every woman must have her doctor's approval to go back to the gym , the beauty clinic or start exercising.
Renovating the wardrobe is also a good idea! The body after pregnancy, in addition to the belly can change elsewhere. The breasts are the main targets! They grew much more than in pregnancy, as they will certainly have to support the volume of milk that will descend for breastfeeding . Nothing better than caressing the ego with new and beautiful clothes after pregnancy. Leave the baby at home with dad and go to the beauty salon! A queen's day helps to raise the ego. Cutting and dyeing the hair that was left without a good treatment and also doing the nails weekly, prevents vanity from being left out. Although it is more difficult to put on makeup and also to brush before leaving the house, giving a neck up will facilitate self-esteem after pregnancy.
It is important to remember that each body has a rhythm and can take a little longer than the other. The biotypes are different from each other and it is not because your neighbor, friend or sister-in-law was wonderful immediately after giving birth, it means that you should stay, too. Each organism reacts in a different way to birth and to the hormones that will return to their place.
Being a mother is great, but it can spoil us! LOL. It remains for us to have patience, good humor and knowing how to deal with this very important moment in life. Adaptation is gradual, never forget that.
See also: Postpartum Bleeding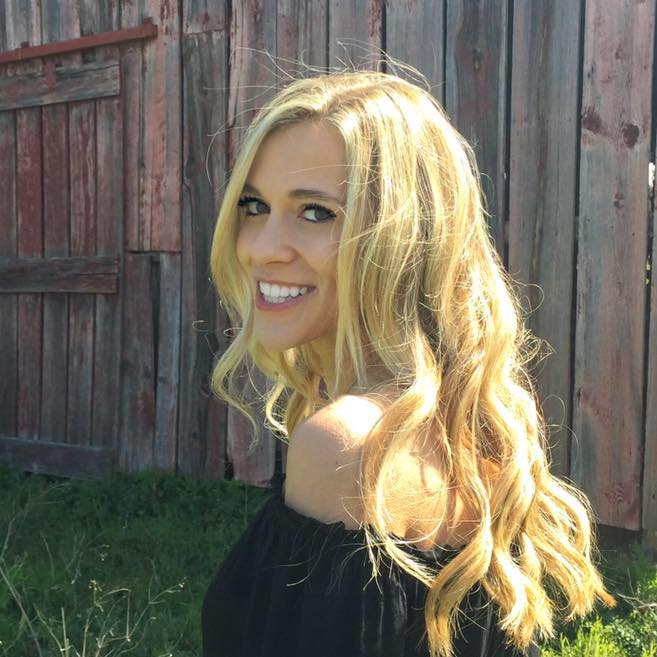 My name is Dr. Alexis Hart I am 38 years old, I am the mother of 3 beautiful children! Different ages, different phases 16 years, 12 years and 7 years. In love with motherhood since always, I found it difficult to make my dreams come true, and also some more after I was already a mother.
Since I imagined myself as a mother, in my thoughts everything seemed to be much easier and simpler than it really was, I expected to get pregnant as soon as I wished, but it wasn't that simple. The first pregnancy was smooth, but my daughter's birth was very troubled. Joana was born in 2002 with a weight of 2930kg and 45cm, from a very peaceful cesarean delivery but she had already been born with congenital pneumonia due to a broken bag not treated with antibiotics even before delivery.