Already in ancient times, arranged and early marriages were very common. Girls aged 12.13 and 14 years being delivered to older men with high purchasing power or even normal marriages, as it was considered common at the time. Currently many girls at that age get pregnant without any commitment and maturity to face motherhood and believe me there are mothers younger than the mentioned ages, who even shock those who know the story, after all they are children !! As is the case of the youngest mother in the world !!
Known as the youngest mother in the world, little Lina Vanessa Medina, born on September 27, 1933 in Pauranga, Peru, surprised her poor family with a frightening growth in her abdomen when she reached 5 years of age. His father, Tiburcio Medina, promptly sought out the village healer, who with his experience was able to attend almost all cases of the people. At first, it was believed that what Lina had was a snake, also called Apu by the people that would grow inside her belly until she died. However, the fact was dismissed by the healers, stating that it was not a local superstition and that a hospital should be sought immediately. Meet Lina and her son Gerardo next.
Little Lina's parents believe that the growth of her abdomen was a malignant tumor and that the days of her little daughter were numbered, but after consultation and medical evaluation, a gestation of 7 months was found, to the amazement of the family and doctors. involved. The doctor Gerardo Lozarda, responsible at the time for the diagnosis of early pregnancy, decided to send and accompany little Lina to the Peruvian capital so that other specialists could check the situation.
And on May 14, 1939, just 4 weeks after the discovery of pregnancy, little Lina gave birth to her 2.7 kg and extremely healthy baby . Doctors Gerardo Lozarda and Dr. Busalleu underwent a cesarean section on this date, aiming at the impossibility of carrying out a normal birth with a child so small and his pelvis so narrow. The baby, son of Lina, the youngest mother in the world, was baptized by Gerardo Medina , in honor of the doctor who took care of his health with such dedication.
The real father of Lina's baby was never discovered, even though the police named her father as the prime suspect. He was arrested at the time and was subsequently released for lack of evidence. The baby was raised as Lina's brother and when he reached maturity he was informed about his real mother, who practically grew up with him, not giving up childhood and playing with her dolls and other children.
How can a child get pregnant?
A pregnancy is only possible when the development of the female reproductive system is fully formed and this happens at puberty, at the stage when the girl's body changes and changes to a woman's body. This usually occurs from 10 to 11 years of age and with the onset of menstruation or also recognized as menarche. The female girl can now reproduce sexually . Obviously there are cases of precocity, where girls have their first period at 8 years of age and due to rapes end up getting pregnant early.
In the case of Lina Medina, the development of her body happened earlier, and her menarche occurred at just 8 months of life, when she was still just a baby. Her breasts began to develop at the age of 4 and when she reached 5 years of age her bone maturation was fully advanced for her age , in addition to the enlargement of the pelvis.
Early puberty is a rare occurrence and can happen to both girls and boys from 8 years of age. The main signs of precocity are the growth of pubic hair, breast growth, vaginal bleeding and a very rapid growth in height. If these signs are found, a gynecologist should be sought to assess the condition. There are medications nowadays that are able to delay menarche so that it occurs in the appropriate time without major damage to health.
See also: 17 Years Waiting for Pregnancy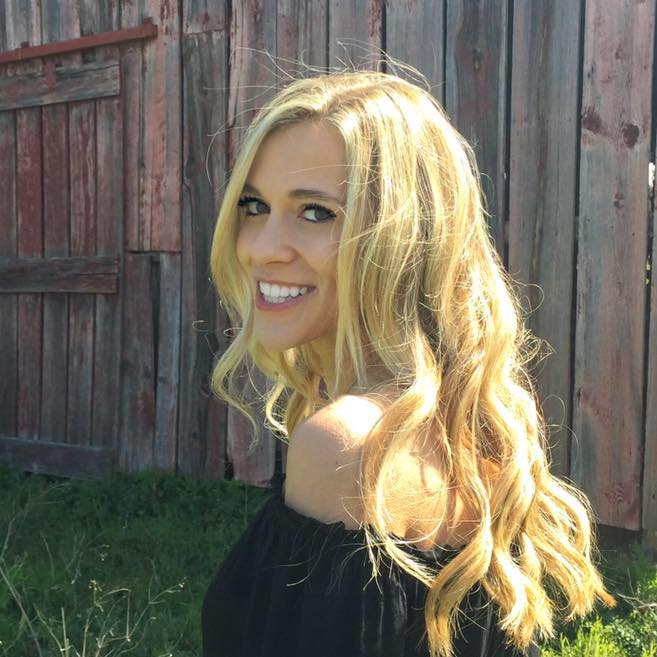 My name is Dr. Alexis Hart I am 38 years old, I am the mother of 3 beautiful children! Different ages, different phases 16 years, 12 years and 7 years. In love with motherhood since always, I found it difficult to make my dreams come true, and also some more after I was already a mother.
Since I imagined myself as a mother, in my thoughts everything seemed to be much easier and simpler than it really was, I expected to get pregnant as soon as I wished, but it wasn't that simple. The first pregnancy was smooth, but my daughter's birth was very troubled. Joana was born in 2002 with a weight of 2930kg and 45cm, from a very peaceful cesarean delivery but she had already been born with congenital pneumonia due to a broken bag not treated with antibiotics even before delivery.