Mirian Lopes Psychologist CRP 06/99520
Bachelor / Degree in Psychology from UNIP
Postgraduate in Human Sexuality at FMUSP.
Have you ever stopped to think about the importance of sexuality in your life? According to the World Health Organization (WHO), sexuality is considered a central aspect of the human being and comprises sex, gender identities and roles, sexual orientation and option, eroticism, feeling pleasure, having intimacy and reproducing. It is experienced and expressed in thoughts, with fantasies, with desires, beliefs, attitudes, values, behaviors, and relationships. People have emotional needs for closeness, intimacy, affection and sexual gratification. But, the stronger affective relationship can be compromised if there are difficulties in the sexual sphere, resulting in dissatisfaction, frustration and suffering. It is important to understand that sexual satisfaction is not the same as sexual intercourse or ejaculation, and that sexual performance does not depend only on the structure of the body and the physiological response, but is influenced by the interaction of biological, psychological, social and cultural factors .
Did you know that each individual has a biological potential that will make him react to erotic stimuli? In fact, the whole body participates in this reaction process, that is, the physiological responses are not restricted to the genital region. Therefore, there is no region of the body that is not erotizable. But these reactions depend on the characteristics of each one and aspects that interact at the moment, such as the intensity of the erotic stimulus received , the motivating agent, among other factors. Therefore, it is important that you discover new sensations in other parts of the body.
Previously, sex was understood only as a form of reproduction, and female pleasure was somewhat repressed. However, today, sex is no longer limited to conception, and in this way, the woman has sought to discover pleasure and a better understanding of its value and self-esteem. The modern woman has her attention turned to the care of herself, and consequently, the quality of the sexual act has improved. Contributions in the area of ​​human sexuality have highlighted the importance of sexual response and female receptivity. The circular model of sexual response proposed by Rosemary Basson, claims to be the desire for intimacy, instead of biological stimulus, the trigger of the sexual response cycle. Thus, the woman starts the relationship from "sexual neutrality", that is, when stimulated by the partner, and progressively reaches degrees of excitement, motivated by intimacy or other non-sexual reasons. It is important to highlight that the sexual act is not only a meeting of bodies,but a meeting of fantasies.
Thus, the woman who seeks ways to know her body, her feelings and sensations, and to free herself from prejudices in relation to sexuality. You can feel safe and experience sexual pleasure in a healthy way, thus achieving sexual and personal growth. Reflecting on the importance of your sexuality will lead you to change your attitude. To get satisfaction and pleasure from both the body and the mind, some tips are valuable:
Let go of guilt and shame about your sexual desires
Talk to your partner about your perceptions and feelings
Don't be in a hurry in this active process of self-discovery
Focus on developing new feelings and new ways to respond sexually
Learn to look at your body by accepting it in a positive way, gaining body awareness
Exercise regularly
Exercise your mind, practicing affirmations of personal efficiency to overcome negative emotions, such as: "I am progressing", "I feel pleasure with the sensations that I perceive in my body when I walk, dance, run. Feeling pleasure in this new way is not that different ".
Unleash your imaginative ability. Get in touch with your sexual fantasies, allowing yourself without fear, to express your creativity by focusing on pleasant ideas.
By feeling at ease with you and by strengthening your self-esteem, you will have the opportunity to experience new meanings about sexuality, understanding its importance.
How to Find Dr. Mirian Lopes?
Office: Silvia Street, 383, Cerqueira Cesar Sao Paulo
Tel .: (11) 3262.1447 WatsApp: (11) 96609.7313 email:psicoe[email protected] also know thesite of Dr. Mirian clicking here
See also: Sex and Pregnancy – No Taboo and No Fears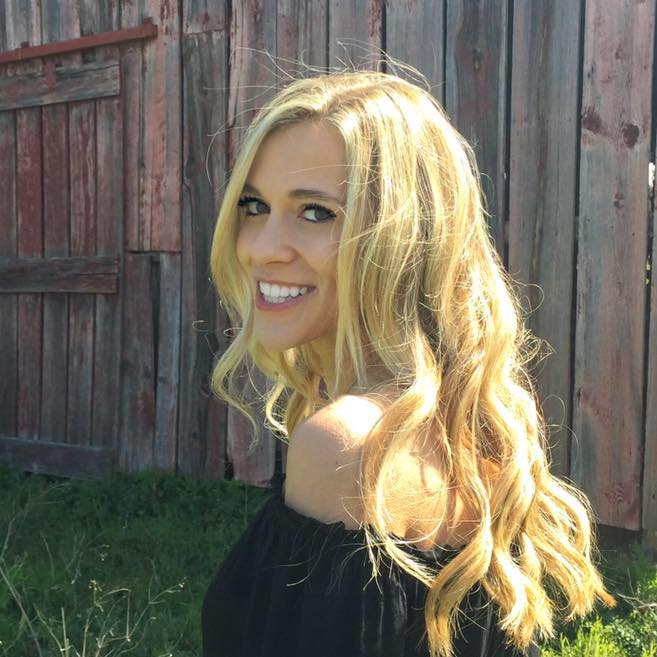 My name is Dr. Alexis Hart I am 38 years old, I am the mother of 3 beautiful children! Different ages, different phases 16 years, 12 years and 7 years. In love with motherhood since always, I found it difficult to make my dreams come true, and also some more after I was already a mother.
Since I imagined myself as a mother, in my thoughts everything seemed to be much easier and simpler than it really was, I expected to get pregnant as soon as I wished, but it wasn't that simple. The first pregnancy was smooth, but my daughter's birth was very troubled. Joana was born in 2002 with a weight of 2930kg and 45cm, from a very peaceful cesarean delivery but she had already been born with congenital pneumonia due to a broken bag not treated with antibiotics even before delivery.