Is Youtuber a profession? Yea! Meet the cute Ramini or simply Minii as she is known by the tempting and friends, the good humor of this beautiful and daring Bahian woman who tells what it is like to be a temptress. Welcome Minii!
<a href = "https://www.Wipesleep.com.br/wp-content/uploads/minii-rosa.jpg" Minii and her husband Roberto
Changing Diapers: Tell us a little about how long you've been trying, what do you do with your life?
Minii: First of all, I would like to thank you for the invitation and the opportunity to share a little of my story! I'll summarize a little about myself! My name is Ramini Lima, different name (rs), I am evangelical, amOOOo sing, I live in São Paulo, I am Bahian, I have a HUGE dream of going to Disney (rs). Ah! And I'm Youtuber too.
I am married to a bad man, a true prince who respects me and shows his love for me 24 hours a day (this is so romantic neh rs). I prayed since I was a child to find him. My mother always prayed with me that God could now prepare my prince, and he heard me !! We will be 5 years old now in May. Our decision to get pregnant started as soon as we completed 2 years of marriage.
Changing Diapers: How did the YouTube channel come about?
Minii: I LOVE to chat, talk, read, watch videos, etc. And behold, I found a video of a blogger teaching how to make a make up, and then I started watching and watching, and I started watching other videos. I liked the thing, until when I saw it I was addicted to this world of Youtube and I also found tempting bloggers, reporting about life, difficulties to get pregnant and I found myself in that! So I said, why not? I started recording with a shame, but I went! Ah, my YouTube channel is Minii Rosa, go there, there are different kinds of themes.
Changing Diapers: How did motherhood awaken in you? When did you realize you wanted to be a mother?
Minii: I have always loved children, holding them , playing, etc. And I loved seeing the bellies (lol). Behold, I got married and started a family and as time went on, the desire grew in me, but I had to wait to finish college in order to start the attempts.
Changing Diapers: Have you ever dreamed that you were getting the positive? How do you expect yours to be?
Minii: I already dreamed of breastfeeding my daughter. Yes, in the name of Jesus I will have a girl. My positive I think it will be very crazy because there will be 2 types of reactions:
I will scream cry, scream and DO NOT believe my turn has come OR
I'll jump and be thanking God a million times!
Changing Diapers: What reaction do you imagine your husband will be when he receives the positive?
Minii: I think he will cry and turn white (kkkkkkkkkk).
Changing Diapers: Do you have a fertility problem? If so, how do you deal with it. If not, have you taken any tests to investigate?
Minii:Well, as I reported our decision started right after the second year of marriage, I thought I would get pregnant right away (rs #SQN). A few months passed and nothing. So I ran right after a doctor, did tests and it was found that I had a fibroid, but it was probably not him who was preventing me from getting pregnant. So we continue with the training (rs) When we completed 1 year we decided to look for a specialist in infertility, that's when the blessed doctor (rs). He said that in addition to having fibroids, I could have a bicornuate uterus and that I would have to have surgery to remove the fibroids and redo my uterus. It would be a delicate surgery because I could run the risk of puncture my uterus and that was the dream, ah! And that my normal birth could forget. Imagine my reaction that day, I cried, I cried, I cried. I didn't accept that and went looking for a GO and she said that the ideal would be with a specialist. Dr. Rosane got in touch with me and then we started doing the battery of tests, until we concluded that my uterus was perfect!
The exam that the same blessed doctor had seen, I showed her and she told me that there it was said that my uterus was perfect, and that we had 2 solutions for my case. In that we had already completed almost 2 years:
Take out the fibroid and try again
Take out the fibroid and have an IVF
Of course, money doesn't flow like that. We chose option number 1 and today I have been trying for 2 months since I had the surgery. In the exams it was said that he had a 4 cm fibroid. When the doctor took it he was 10cm. I will do a treatment with medicine for 5 months and after that period do 2 types of tests to see if everything is ok, and then we can return with the attempts.
Today I can say that with all this waiting, I learned a lot. I learned that not everything is our way, that we should not interfere with God's plans, because he knows the right time and time to act and bless us. I always organized everything, I always wanted everything just as I wanted, and today I learned that not everything is like that.
I believe that God could send me my gift even with that fibroid, but I believe even more that he needed to teach me some things before blessing me with a son, mainly becoming a strong, confident, calm, patient and convinced mother that all things work together for our good. I always prayed to the Lord and said:
Lord, if it is your will that I go through all this, so be it. But I need your strength because I can't do it alone! And day after day, you supported me. And today I feel empowered and confident that the best of God is yet to come… just in time!
Changing Diapers: Do you have any trousseau pieces already stored? Have you decided the names yet?
Minii: Yes, I do! My husband gave me a baby kit with hat, sock and body in the first year of trying on Mother's Day. We don't have any names yet. As my name is different I really want a different name for them too, yes they are! I want a minimum of 4 children (kkkkk), 3 mine and 1 adopted, God willing! But we have some that sometimes come to mind; Maria Flor, Izak, Anthony, Noah and Luna. But I still think it's not one of those (lol).
Changing Diapers: What is the greatest difficulty of being tempted? What would you do differently?
Minii: For me it was not having found a doctor early on who would embrace my cause, you know. It took me almost 2 years to find a good doctor who would help me and who showed me that, yes, everything was possible! Different from what I would do, it would be not to share to the friends that I was trying right away because the charge is horrible!
Changing Diapers: What's the best thing about being tempting?
Minii: I think it's the feeling you create for someone that you can't even imagine!
Changing Diapers: What do you expect from motherhood?
Minii: A beautiful phase, with everything I dreamed of and wanted to go through! Even the nausea (kkkkkkkkkkkkkk). Lots of pampering too.
Changing Diapers: A message for anyone trying to be a mom like you?
Minii: Don't be discouraged EVER, no matter how the circumstances tell you otherwise. Don't question God why, why, why? Just memorize that if your time has not come, it is because God is working on something in you or for you!
Nothing happens by chance, especially the arrival of a child. God knows the right time for things. We see ourselves up to a certain limit, God goes far beyond our limitations, and certainly his story has already been written by him, it will be the most beautiful! And don't let bad thoughts down take over you, quite the contrary, positive thinking that you are very close to your moment happening.
Paty your beautiful, thank you very much for that moment. May God bless you more and more, and may many women try to help each other more and more !!
Huge kiss!
Pink Mini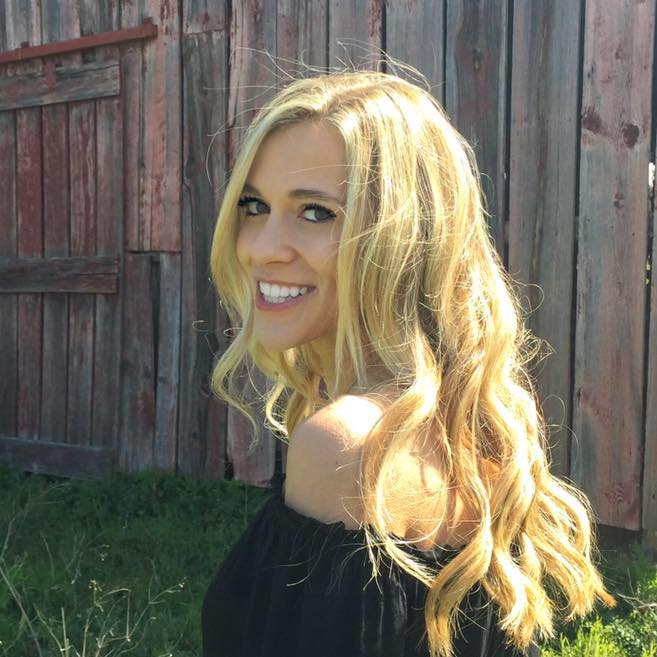 My name is Dr. Alexis Hart I am 38 years old, I am the mother of 3 beautiful children! Different ages, different phases 16 years, 12 years and 7 years. In love with motherhood since always, I found it difficult to make my dreams come true, and also some more after I was already a mother.
Since I imagined myself as a mother, in my thoughts everything seemed to be much easier and simpler than it really was, I expected to get pregnant as soon as I wished, but it wasn't that simple. The first pregnancy was smooth, but my daughter's birth was very troubled. Joana was born in 2002 with a weight of 2930kg and 45cm, from a very peaceful cesarean delivery but she had already been born with congenital pneumonia due to a broken bag not treated with antibiotics even before delivery.