Having a child is the dream of practically every couple. And for that dream to come true, a long walk may be necessary. Among the various reasons why a couple may have problems having a child, some of them involve only the man. And yet within these grounds, a reasonably quiet solution may exist: Testicular biopsy .
And although this name causes a certain fear in many men, it is a quiet procedure that can be of great help in solving this problem. In today's text we will talk about what testicular biopsy is, in what situations it can be done and what are the real dangers or effects that it can cause. Check it out and answer all your questions.
What is Testicular Biopsy?
Testicular biopsy is basically a surgery done to capture sperm directly from a man's testicles. It is a relatively simple and easy procedure to do.
During surgery, a small piece of the man's testicular tissue and, from that sample, sperm are removed. It is important not to confuse the procedure with testicular puncture, a similar procedure, but with the withdrawal of sperm using a syringe.
The purpose of this type of surgery is usually for alternative methods of fertilization such as in vitro fertilization or artificial insemination .
When is Testicular Biopsy Indicated?
When a man has no gametes in his sperm, he is unable to reproduce. However, the problem is often not in the production of these cells, but somewhere in the path until they are expelled.
For this reason, a testicular biopsy is indicated for those men who have healthy reproductive cells at their origin , since that way it is possible to make a woman get pregnant through alternative methods.
How is the Testicular Biopsy Procedure Done?
As we discussed earlier, testicular biopsy is a procedure in which a piece of a man's testicular tissue is removed. But while this may seem dangerous or even frightening to some, it is done simply and quickly. There are currently two ways to perform testicular biopsy. They are:
Let's talk a little more about each one and explain the main differences between each one.
THESIS
It is the most conventional way of doing the surgery, with the use of a microscope that helps in the removal of the tissue. The incision is made by a centimeter in the man's testicle, since it is in this area where the largest amount of sperm is concentrated. After the sperm is collected, it is sent for analysis in the laboratory. If the result is positive, the man will be able to use those cells to perform alternative methods of fertilization.
Micro-THESIS
It is a more modern procedure where more powerful microscopes are able to locate specific areas where a large amount of sperm is concentrated. As with TESE, the collected sperm is also sent for analysis and can be used if the results are positive.
Is Testicular Biopsy Dangerous?
If a man has a serious testicular disease such as testicular cancer, nodules or some type of trauma, performing a testicular biopsy may end up worsening the condition in some way.
In this case, it is necessary to have a consultation with a specialist doctor previously to find out whether the man can perform the procedure or not. However, the dangers are practically nil when it comes to completely healthy men, as this is a very smooth process.
Other Important Male Exams
For a doctor to indicate testicular biopsy, there are several male tests that are very important both to know whether a man is fertile or not, that is, if his sperm have enough gametes, and to check the possibilities of alternative methods of fertilization. Some of these exams are:
Testicular Ultrasound
Spermogram
Examination of Hormonal Dosage
Let's talk a little more about each one so you can get to know them better.
Testicular Ultrasound
This examination is nothing more than an ordinary ultrasound, which uses sound waves to check the entire testicle of a man. In the image, the doctor can detect any changes that may be the reason for possible infertility.
Spermogram
It consists of laboratory analysis of the gamete count in these cells. It is usually the first test ordered by a doctor to check a man's infertility or not.
Examination of Hormonal Dosage
The hormonal dosage test is used to measure the levels of several types of hormones, such as testosterone, luteinizing hormone , prolactin, among others. Through it, a doctor can assess possible causes of a man 's infertility .
Testicular biopsy is a procedure that can be very useful and free a couple from great frustration. And despite the fear that affects part of men, it is necessary to know that this is a very simple procedure and that it practically presents no risks, besides being painless.
But what a man must think, above all, is and how this small procedure can make his dream and that of his wife come true. A frank and open conversation by the couple on the topic is always necessary and beneficial, but understanding the relevance of this alternative is important for both of them.
The dream of starting a family may even have obstacles, but medicine and science have given us more and more alternatives to circumvent them and achieve what we want.
See Also: Testicular Puncture – What Indications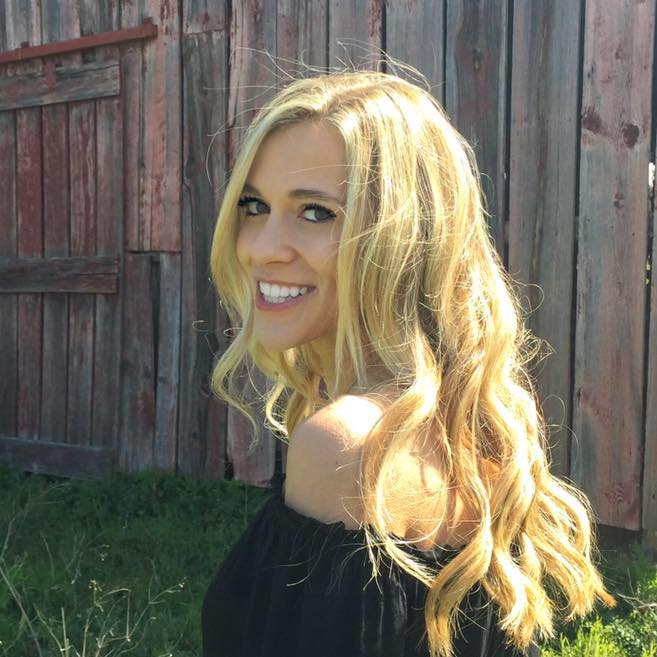 My name is Dr. Alexis Hart I am 38 years old, I am the mother of 3 beautiful children! Different ages, different phases 16 years, 12 years and 7 years. In love with motherhood since always, I found it difficult to make my dreams come true, and also some more after I was already a mother.
Since I imagined myself as a mother, in my thoughts everything seemed to be much easier and simpler than it really was, I expected to get pregnant as soon as I wished, but it wasn't that simple. The first pregnancy was smooth, but my daughter's birth was very troubled. Joana was born in 2002 with a weight of 2930kg and 45cm, from a very peaceful cesarean delivery but she had already been born with congenital pneumonia due to a broken bag not treated with antibiotics even before delivery.