Strong woman. These two words define a temptress! Despite all the difficulties (there are many) we are still there, firm, strong and persistent. But even for the most warlike, there are times when we need time … The problem is in deciding when to give us this time . Why is this time in the trials important? How to make that decision? These are questions that I will try to answer, at least to shed light on those who consider themselves very lost at this important moment in life and who do not have the strength to continue trying to conceive.
A tempter's head is a crazy thing. At the same time that we want to take a break, we think:
But what if I take a break and in this time it would be the moment to get pregnant?
Yes … It is a tough decision to make. But the problem is in deciding when that time is going to happen. I will talk about my experiences with that time. I had a hard time deciding, in fact taking a break was very complicated for me. I felt that I was wasting very precious time (whoever wants to get pregnant has an urgent urge to get positive). I thought I was throwing away an opportunity that God could be giving me to get pregnant. As a result, I felt fear, insecurity and it was very complicated to be able to give that time, in fact, complete the time determined by myself, to rest my mind and body from this daily stress. It gave me 3 months, but who said I could do it?
It was a sacrifice to think that I could be in the fertile period and I was not trying! In those moments of time, I tried to focus on other things, but it was so complicated to achieve … I felt as if the miracle of life was flowing through my hands like fine sand. At times it was much worse, at other times it was very easy to take a break from trying. I had ups and downs in different ways and reasons, I confess that these moments of bipolarity made me be a stronger person , because even without being able to decide what I really wanted, it gave me the right to relax. It was very good, although difficult, and when I tried again, it was calmer and more peaceful.
Over time I learned that time was necessary. So much so that I established a rule for myself, when I became very narrow-minded, very neurotic, I abandoned everything for even a week. Temperature, attempts, thoughts of getting pregnant, if you were pregnant. I left everything that hurt me behind and came back less anxious and happier. In fact, the hard part of trying life is wanting something so badly that it is not 100% within reach. It is something that does not depend on our good will , on our intense and deep desire. This brings a lot of frustration, resentment, hurt … Not specifically from anyone, but from a situation that surrounds us without being able to do anything more than maintain relationships on the correct dates. It was very difficult to decide, but I was able to give this time.
However, the decision to temporarily stop attempts is not always that spontaneous. I'm sure that besides me, other women also had to make this decision in a time of pain. In fact, the strongest pain that a temptress can feel is that of waiting, or even of loss. It is not easy to feel a happiness from the positive and suddenly have it pulled out by a situation like micro abortion, anembryonic pregnancy, chemical pregnancy and other causes. It really is a very delicate condition in which the woman decides not to go through this feeling again and "time" appears as an option or even as a condition to return with a lighter head, with a more prepared body and also with the most within control.
But When to Give the Dreaded Time to Attempt?
I am in favor of starting to think about the time of the tentant's life when attempts start to get more than 10% of your day in your head. When people start to live because of this event that never seems to come, it is a sign that something is not right inside us. Anxiety can become a very critical condition and from it arise very uncomfortable problems such as the feeling of helplessness and sometimes despair.
When you have been trying to get pregnant for more than a year without success, your days are revolving around this fixed idea and it is consuming you to the point of only having sex on fertile days, maybe it is time to review everything that is happening in your life. It is not always easy to "diagnose" this moment, but it is necessary so that you don't get hurt any more. Pay attention to yourself. Only you can know yourself so much as to say: Enough, I need to breathe .
Do not feel bad for thinking that you are missing a golden chance, the human being is like that, he tends to support his victory in hypothetical events, but never give up on resting your mind just for that. I am living proof that things happen at the right time and there is no time in the life of a tentant that prevents pregnancy from happening at the right time. In fact, I got pregnant twice after the time I needed.
Take the rest of your attempts as something positive for you and that comes at a good time without having to go through something bad to force you to make that decision. The right moment of time will come naturally, and when it does, welcome love, as that time can be the definitive solution to all your problems. I learned hard that it is no use playing hard 100% of your time , give yourself the right to be fragile and lie down for a few weeks without worrying about what may happen tomorrow. Be happy regardless of the positive and date with a lot of love, for pleasure and because this man is chosen to be the parents of your future children.
See also: Peripércias of a Master Trainer – Trying to Get Pregnant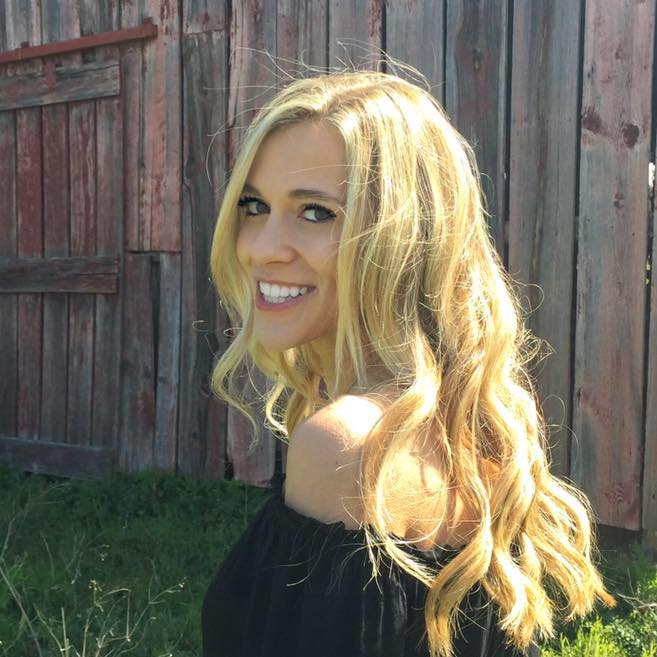 My name is Dr. Alexis Hart I am 38 years old, I am the mother of 3 beautiful children! Different ages, different phases 16 years, 12 years and 7 years. In love with motherhood since always, I found it difficult to make my dreams come true, and also some more after I was already a mother.
Since I imagined myself as a mother, in my thoughts everything seemed to be much easier and simpler than it really was, I expected to get pregnant as soon as I wished, but it wasn't that simple. The first pregnancy was smooth, but my daughter's birth was very troubled. Joana was born in 2002 with a weight of 2930kg and 45cm, from a very peaceful cesarean delivery but she had already been born with congenital pneumonia due to a broken bag not treated with antibiotics even before delivery.