Menopause is a very important stage in any woman's life. It is literally the end of a cycle and the beginning of a new kind of life, at least as far as women's biology is concerned. Even so, it is very common that there are several doubts and even fears about it. So today we are going to talk about the symptoms of menopause , how each of them can affect a woman's life and what to do to relieve them. Are you curious to know more about the subject? So keep reading and discover all the information we have brought for you!
What is Climacteric?
First of all, it is important to have a clear idea about what the climacteric is and how it acts in a woman's life. In short, the climacteric is the transition period between a woman's fertile and non-fertile phase. Its phases are:
Pre-menopause
Perimenopausa
Menopause
Post Menopause
During all these phases changes occur in the woman's body , especially with regard to hormones, which ends up directly affecting the woman's body. The most well-known period that causes these changes the most is menopause, which is why we are going to talk about her symptoms today.
Main Symptoms of Menopause
Menopause can have many symptoms and each woman can experience each of them in a more or less impactful way. The main ones are:
Irregular Menstruation
Vaginal Secura
Night Sweats
Decreased libido
Hair loss
Constant mood swings
Loss of firmness in the breasts and skin
Sudden heat waves
Worsening sleep quality
Dry skin
Frequent tiredness
Let's talk a little more about each of them and show how they affect a woman's body.
Irregular Menstruation
This is one of the most common symptoms of menopause and occurs with all women. Menstruation can come in one month and not in another, and the period is shorter. The interval between menstruations tends to get longer and longer as well.
Vaginal Secura
It is very common for women to find it more difficult to lubricate the vagina during menopause. This symptom can occur more acutely in some women than in others, so there is no need to worry.
Night Sweats
Night sweats are directly related to two other symptoms on this list: menopausal heat and difficulty sleeping . During this period, it is quite common for a woman to wake up with sheets that are wet with sweat.
Decreased Libido
Because of the low estrogen level, it is very common for a woman to also have less sexual desire during menopause. Again, this can occur in different ways between each woman.
Hair Loss
The decrease in hormones can also cause hair loss. This is one of the symptoms that most often bother women and make them seek some type of treatment, even if it is something common at this stage.
Constant Mood Changes
Another very common thing is to have mood swings and easy irritability during menopause. These symptoms may arise more in women who have a pre-existing hormonal condition.
Loss of Firmness in Breasts and Skin
One of the symptoms that most annoy women going through menopause is precisely the loss of firmness in the breasts and skin, which is directly related to the decrease in hormones. Although this is a nuisance, this symptom can be mitigated through food and physical exercise.
Sudden Heat Waves
Hot flashes, also known as menopausal heat, are perhaps the most famous symptom of this transition phase. They occur because the brain is confused by not being able to understand exactly the levels of the hormones that control your body temperature . These heat waves are usually followed by a sudden cold and usually last for only a few minutes. Despite this, they can be very uncomfortable, which makes many women seek treatment for it.
Worsening Sleep Quality
A woman's sleep can be directly affected by hot flashes and night sweats. This also leads to another symptom, easy irritability and constant mood swings.
Dry skin
Another symptom of menopause that is quite common is realizing that your skin is drier than it used to be . Despite causing discomfort in some women, nowadays there are already several creams and cosmetic products that help in this regard.
Frequent tiredness
Fatigue is also a very common symptom of menopause, which can also cause irritability in women. However, this is also another symptom that can be combated with better nutrition and physical exercise.
How to deal with Menopause?
Many women view menopause as a time to fear and seek help to avoid suffering from all of these symptoms. But although some of them do cause some discomfort, it is important to understand that menopause is just another phase of your life like any other. There are often more problems with dealing with menopause and what it represents than with its symptoms itself. Getting older is not necessarily a bad thing. Your life should be lived according to what you expect from you and enjoying every moment of it is what makes it so special.
Have you been able to better understand what are the main symptoms of menopause and how they manifest themselves? As we said earlier, each of them can appear differently in women , so there are no rules about how strong each of them is at this stage. However, knowing them is very important to know what you are dealing with and, above all, for you to calm down and understand that this is just another phase in your life.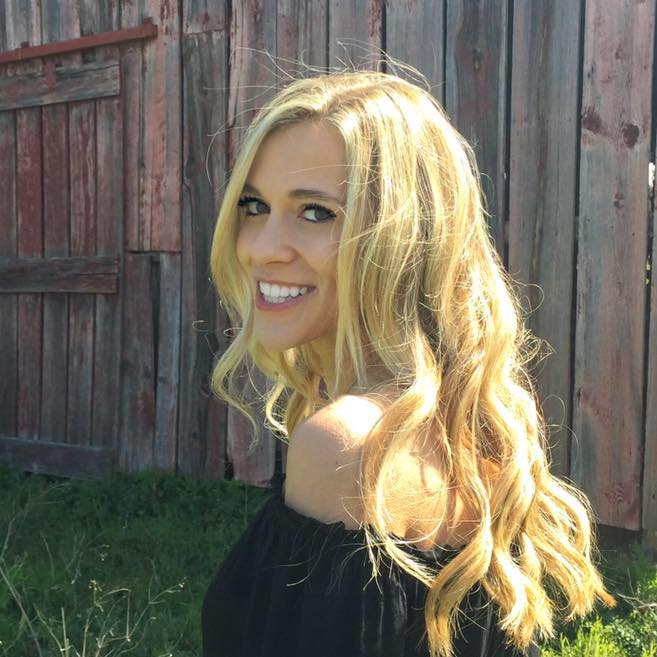 My name is Dr. Alexis Hart I am 38 years old, I am the mother of 3 beautiful children! Different ages, different phases 16 years, 12 years and 7 years. In love with motherhood since always, I found it difficult to make my dreams come true, and also some more after I was already a mother.
Since I imagined myself as a mother, in my thoughts everything seemed to be much easier and simpler than it really was, I expected to get pregnant as soon as I wished, but it wasn't that simple. The first pregnancy was smooth, but my daughter's birth was very troubled. Joana was born in 2002 with a weight of 2930kg and 45cm, from a very peaceful cesarean delivery but she had already been born with congenital pneumonia due to a broken bag not treated with antibiotics even before delivery.