If there is a place of extreme sensitivity in the female body, it is the breasts. This is because the breasts have many nerve endings, glands and muscles and for that reason they can become swollen and painful for several reasons. At least once in their lives all women will experience some discomfort or the sensation of painful and swollen breasts, with greater sensitivity in the area.
Causes of Swollen and Sore Breasts
Pain in the breasts, also called mastalgia, can occur for various reasons , from a very tight bra as a symptom of PMS and if it is a very uncomfortable symptom the sore breasts and out of normal, a doctor should be sought to check the condition.
Swollen and sore breasts can begin to occur right at the beginning of puberty due to the wide variations and hormonal changes that occur at this stage of life, mainly due to breast growth that provides intense sensitivity.
Main Reasons for Breast Pain and Swelling
Menstruation – During the menstrual period and before, the woman's body already suffers with some symptoms. Sore and swollen breasts with extreme sensitivity is one of them. It usually appears two weeks before menstruation , accompanied by cramps , swelling of the abdomen, pimples on the face and mood swings. This fact occurs due to the variation of hormones during the ovulation and menstrual phase. Anti-inflammatory medications can help decrease pain, in addition to the intake of a lot of fluid that will decrease fluid retention, which further aggravates the discomfort.
Pregnancy – One of the first symptoms to alarm a woman of pregnancy, of course, along with a menstrual delay , tenderness and painful breasts happen as a gestational symptom. The pain and swelling happen due to the pregnancy hormones and can be accompanied by greater visibility of the breast veins, which also end up being more protruding than normal. If you already have a menstrual delay, take a pregnancy test to confirm. You can buy here in our virtual store.
Contraceptive – The use of medications or estrogen-based contraceptives may have as a symptom swelling and pain in the breasts, accompanied by headaches and blood leaks, nausea and malaise. If the symptom persists for a long time, the gynecologist must be informed to change the medication.
Breastfeeding – During breastfeeding, high milk production can cause some discomfort or tenderness in the breasts. It usually occurs mainly in the first months after the baby is born and returns to normal as soon as the production of breast milk is established.
Breast Self Exam
Breast self-examination at all stages of life is of utmost importance . The procedure should not be performed only by the doctor in routine consultations, but in a way that the health of the breasts is verified daily.
The procedure is simple and can be performed during bathing or changing clothes and if a gland, nodule or swelling larger than normal is found, a specialist should be sought, as well as any unusual pain and sensitivity greater than normal.
Beak secretions and breast skin changes
In cases where swollen and painful breasts accompany discharge from the nipple, hardening of the skin or changes in the breast tissue, the gynecologist may recommend additional tests to assess the condition if they are not found through a palpable examination.
When to do mammography
It is worth remembering that all women over 40 years of age must undergo clinical breast exams, including a mammography exam. The competent doctors responsible for breast care are gynecologists, general practitioners and mastologists.
If all possible reasons mentioned above, such as pregnancy and menstruation , are discarded , the symptoms may be evidence of other problems that generate the symptom. Through the exams requested by the specialist, it can be diagnosed and the appropriate treatment initiated to remedy the situation.
Sore and swollen breasts are common symptoms of any woman's life, but they also occur in cases of some diseases such as breast infection, lymphatic infections, enlargement of the breast duct, mastitis, breast nodules and also breast cancer. So do not hesitate to seek medical help if you notice something abnormal in your breasts. Early diagnosis of all problems helps a lot in the treatment and its success!
Taking advantage of the space, I want to tell a news to our readers who are moms or who are trying to get pregnant, or even have a friend who is trying to get pregnant. In partnership with Famivita, we have developed a line of specialized products for health and fertility. Among them are FamiFerti fertility vitamins, ViriFerti fertility vitamins, ovulation tests and the FamiGel fertility-friendly lubricating gel, which plays the role of mucus, increasing sperm mobility as well as increasing pleasure. You can find each of these products, as well as the tempting kit here in our online store .
See also:  PMS or Pregnancy – How to Differentiate?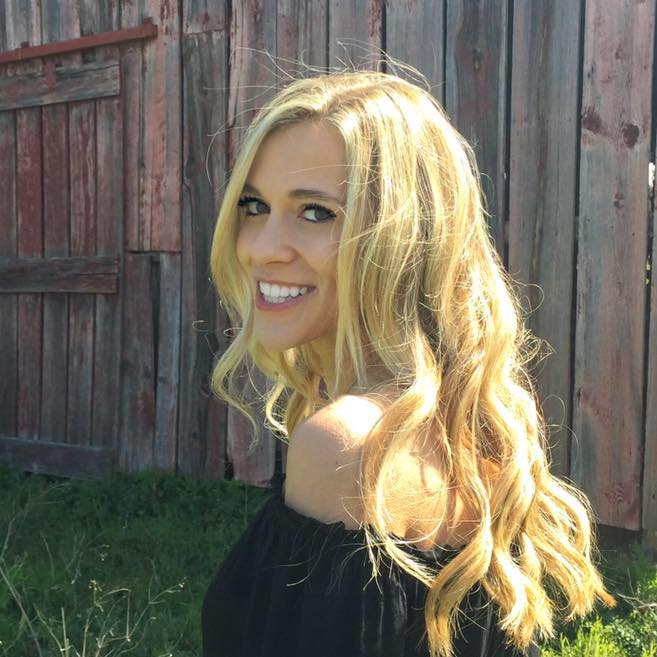 My name is Dr. Alexis Hart I am 38 years old, I am the mother of 3 beautiful children! Different ages, different phases 16 years, 12 years and 7 years. In love with motherhood since always, I found it difficult to make my dreams come true, and also some more after I was already a mother.
Since I imagined myself as a mother, in my thoughts everything seemed to be much easier and simpler than it really was, I expected to get pregnant as soon as I wished, but it wasn't that simple. The first pregnancy was smooth, but my daughter's birth was very troubled. Joana was born in 2002 with a weight of 2930kg and 45cm, from a very peaceful cesarean delivery but she had already been born with congenital pneumonia due to a broken bag not treated with antibiotics even before delivery.