The skin is the largest organ in the human body and, precisely for this reason, it is also one of Organs most sensitive organs and most prone to developing diseases and allergies. Spontaneous chronic urticaria is one of the most troublesome, but many people do not know what it is about or what its causes are. For this reason, in today's text we will address all the main issues surrounding spontaneous chronic urticaria. Want to understand more about this type of skin allergy? Then read the text to the end and check it out!
What is Chronic Spontaneous Urticaria?
Also known as ECU, chronic spontaneous urticaria is a type of condition that usually arises spontaneously , as its name suggests and that presents redness and itching in isolated parts of the body, or, in some cases, in the entire body.
This itch causes the famous wheals to appear , elevations that have a red border and that can cause an itch so intense that the person who has it cannot perform the most common daily tasks.
In more severe cases, hives can cause angioedema , which is a swelling in deeper parts of the skin and which causes pain. In either case, it is very important to seek medical help to relieve symptoms and so that this condition can be treated in the right way.
What are the causes of chronic spontaneous urticaria?
Despite reaching about 20% of the entire world population at some point in life, being more common that this condition appears between the ages of 20 and 40 , spontaneous chronic urticaria has no definite cause. In the vast majority of cases, it appears "out of nowhere" and disappears in the same way, and it may or may not reappear.
Studies indicate that some factors, such as genetics or even allergies to certain chemicals and medications, can facilitate the onset of spontaneous chronic urticaria. However, there are not enough studies to prove that these are determining factors for them to arise.
What are the Symptoms of Spontaneous Chronic Urticaria?
As we have already pointed out, the main symptom of spontaneous chronic urticaria is the appearance of wheals . These lesions that have relief and tend to itch intensely can cause several problems, especially when we are in a public place or where we do not have access to a doctor.
The other symptom that the ECU can present are angioedemas, which are usually more associated with pain than itching and which, in severe cases, can make it difficult for a person to breathe or even to swallow food .
These symptoms can disrupt a person's life in several ways and decrease their quality. For this reason, it is important to see a doctor as soon as possible so that the proper treatment is done.
Main Treatments of Spontaneous Chronic Urticaria
The treatment of spontaneous chronic urticaria must act directly to relieve symptoms, since its causes are practically impossible to be identified. For this, doctors
can prescribe antihistamines or, in more severe cases where there is no answer to that, other types of stronger drugs.
It is important to note that you should not – under any circumstances – take medication on your own . Besides there is no guarantee of improvement, since you are not an expert, you can also cause other problems that can be even more serious for your health.
The most acute cases of ECU usually last a maximum of 6 weeks. However, the good news is that this type of problem usually lasts only between one and five years in a person's life and is unlikely to reappear.
When to see a doctor?
As we have already said, the symptoms of spontaneous chronic urticaria can cause a series of consequences that go beyond problems with the skin . Intense itching can profoundly affect a person's quality of life and, in certain cases, cause them to develop psychological problems such as depression, in addition to disrupting a person's tasks in several ways.
Therefore, the recommendation is to see a doctor even in the first symptoms of the disease. This helps to prevent more serious consequences from occurring, as well as preventing the itching and pain that the disease can cause from intensifying.
Spontaneous chronic urticaria is a type of allergy that can be very annoying and even disrupt your life in several ways. Therefore, it is very important that you understand exactly what it is, how it manifests and, mainly, how to prevent it from manifesting. Although the treatment is very important, it is of equal weight to know what triggers this allergy to know your own body and its limits. In this way, spontaneous chronic urticaria will not do you so much harm.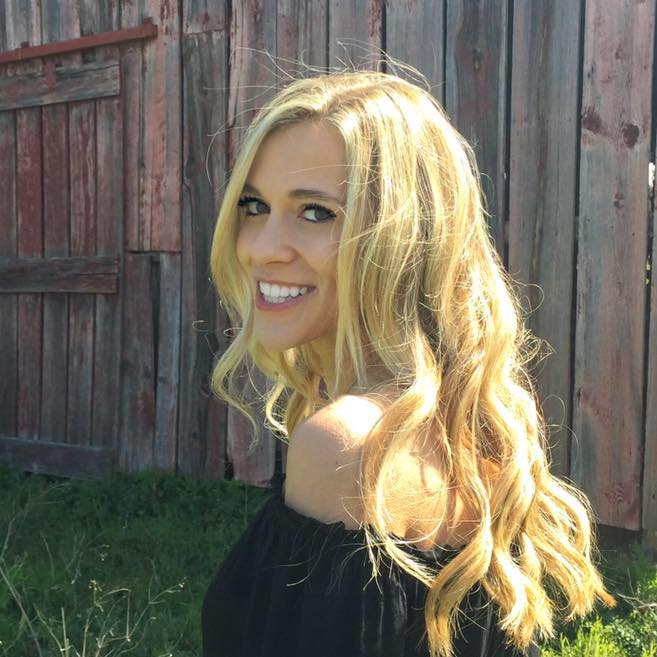 My name is Dr. Alexis Hart I am 38 years old, I am the mother of 3 beautiful children! Different ages, different phases 16 years, 12 years and 7 years. In love with motherhood since always, I found it difficult to make my dreams come true, and also some more after I was already a mother.
Since I imagined myself as a mother, in my thoughts everything seemed to be much easier and simpler than it really was, I expected to get pregnant as soon as I wished, but it wasn't that simple. The first pregnancy was smooth, but my daughter's birth was very troubled. Joana was born in 2002 with a weight of 2930kg and 45cm, from a very peaceful cesarean delivery but she had already been born with congenital pneumonia due to a broken bag not treated with antibiotics even before delivery.