The speech therapist is a health professional with a higher education who studies all aspects of human communication , such as speech, hearing, written language, among other things. The objective of the work of a speech therapist is to prevent, evaluate and treat disorders related to voice, language, hearing, swallowing and language improvement.
A good speech therapist has deep knowledge in several areas such as medicine, psychology, pedagogy, phonetics, among others. The speech therapist can act in different ways within the health area, whether in private clinics, hospitals or with individual assistance.
Women in the Speech Therapy Market
According to CAGED (General Register of Employed and Unemployed), women are the vast majority among speech therapists, representing more than 94% of professionals in the field. As speech therapy is a relatively new science, seen as independent from the medical course, the space for women has always been good and with great opportunities throughout Brazil.
Work Areas for Speech Therapists
In addition to conventional jobs in hospitals and clinics, many women also find opportunities to work as speech therapists in communication companies such as radio and television, since many professionals in there need to follow up on communication techniques and, sometimes, treatment. Music studios often also hire speech therapists to care for male and female singers.
What is the Profile of a Speech Therapist?
First of all, it must be said that a speech therapist needs to like communication , it is the object of study and work of this type of professional and, therefore, the most important thing for a speech therapist.
Characteristics of the Professional
The taste for the health area and for direct contact with patients is another aptitude common to speech therapists. Organization and dedication to studies are other essential characteristics for this type of professional.
Since the health area is constantly evolving, with new treatments and discoveries being made all the time, it is very important that a speech therapist professional is always up to date on what is happening in your area.
It is not uncommon to see professionals frustrated by not having the right profile for certain professions. Of course, there are no fixed rules that dictate what your personality should be like to become a speech therapist, but it is important to know what are the common characteristics of successful professionals who are happy with their work.
What Does a Speech Therapist Do?
The main job of a speech therapist involves communication and language . Whether working in hospitals, clinics or providing services to companies, it is important to know that the object of work will always be the human body and its ways of communicating with other people. There are several types of work for speech therapists, some of the most attractive are:
Main Areas of Work
Audiology
I work in Clinics and Hospitals
Speech Therapy in Beauty
Orofacial Motricity
Teaching
Each of these areas concerns a type of work performed by speech therapy professionals, each with its own particularities and different ways of dealing with the public.
Audiology
The audiology professional is responsible for dealing with problems related to balance, hearing loss and specifically studies the sounds heard by us. Everything that involves the human auditory system also involves the work of an audiologist.
One of the great tasks of audiology is auditory rehabilitation , an intense treatment made from exams to make your patient hear again or hear the sounds of everyday life better.
The treatment is done with the help of high-level software and closely monitored by the audiologist. However, it is necessary to know that this type of treatment is not suitable for all cases and it is important that the tests are done accurately.
Audiology is also one of the ways of greatest financial return for a speech therapist. Professionals can earn up to R $ 20,000.00 depending on the work they do.
I work in Clinics and Hospitals
This is undoubtedly the most conventional work and where we are most used to seeing speech therapists perform. Professionals working in this area deal with several types of problems, being able to deal with all types of public as well, from children to the elderly with speech difficulties.
Whether in the ICU for more severe cases or in clinics, referred by doctors for specific treatments, the speech therapist must be prepared to deal with problems such as difficulty in speaking and swallowing children , as well as dealing with problems such as stuttering, incorrect diction, physical changes that cause problems in communication, exchange of letters in speech, among many other things.
The speech therapist who chooses to work in clinics and hospitals must be patient and like to deal with all types of public so that the work is done smoothly and efficiently.
Speech Therapy in Beauty
Some speech therapists may choose to work in the field of aesthetics, which has increasingly offered opportunities for professionals in the field. As aesthetics revolves around the concept of alignment between beauty and health, a speech therapist can be of great help in aesthetic clinics and SPAs.
A good example of this union is facial aesthetics , where speech therapists work by performing muscle relaxation exercises and assist in treatments for those who want to improve their quality of life.
Orofacial Motricity
It is one of the areas most sought after by speech therapists and deals with problems with changes in certain organs, muscles and joints related to activities such as breathing, swallowing, chewing, speech, among other things.
The professional who wants to follow in this area can work in specialized clinics or inside hospitals. Anyone looking for a professional specialized in orofacial motricity, usually presents problems such as facial paralysis, temporomandibular disorder , which causes difficulties in the movement of the jaw, among other diverse difficulties in the movement of the tongue and cheeks.
Teaching
The academic area is always an option for those who love what they do and want to improve within the area. A university professor of speech therapy, in addition to passing on her knowledge to students, also conducts research and helps advance speech therapy in Brazil and worldwide. Since most professionals in the field have good communication , many also have a vocation to teach.
Graduation in Speech Therapy
Several public and private universities offer a Bachelor's Degree in Speech Therapy in Brazil. The average duration of the course is 5 years and the subjects taught are mostly humanities such as clinical studies, sociology studies, psychology, vocal and reading disorders, in addition to subjects that address the professionals' daily lives , as well as the ethics of speech therapists as human rights, for example.
The monthly fee for a speech therapy course can vary depending on the institution and region of the country, ranging from R $ 600.00 and can reach up to R $ 2,300.00.
Main Schools of Speech Therapy
Estácio de Sá University – Rio de Janeiro (RJ)
Northern University of Paraná – Londrina (PR)
Federal University of Sergipe – São Cristóvão (SE)
Potiguar University – Natal (RN)
PUC – São Paulo (SP)
Federal University of Rio de Janeiro – Rio de Janeiro (RJ)
State University of the Midwest Chopinzinho (PR)
Metropolitan Faculty of Manaus – Manaus (AM)
University of São Paulo – São Paulo (SP)
Faculdade Unime – Lomanto (BA)
Specializations in Speech Therapy
The speech therapist profession allows you to specialize in different areas , which can cover different types of jobs and which allow you to work in specific niches in the health area. Some of the main specializations in speech therapy are:
Collective Health
Voice Specialization
Specialization in Dysphagia
Educational Speech Therapy
Each of these specializations concerns a type of work performed by speech therapists and can be done both in extension courses and in graduate courses, of course there are differences between the content of the course and the weight of the disciplines applied in each of them. .
Collective Health
The work of a speech therapist in public health is somewhat different from the others. While most works are concerned with dealing with one patient at a time, the speech therapist who chooses to work in this area, deals with specific communities and groups.
It is necessary to create public policy strategies to solve problems in the speech therapy field, but also to promote disease prevention or awareness campaigns for the population. The work of a speech therapist who works in public health can be done both in the private and public sectors.
Voice Specialization
The study of the human voice is one of the most sought after fields for speech therapists to specialize. In addition to treating and preventing voice-related illnesses, this professional has the opportunity to work in several areas, working with actors, presenters of radio and television programs, musicians, teachers and all kinds of professions that use their voice as a work tool. .
In a voice specialization course, the speech therapist will learn the correct way to deal with each type of professional, understanding what are their greatest needs, the challenges of each one and what are the most common problems. As it encompasses workplaces that go far beyond clinics and hospitals, this area ends up attracting many speech therapists who want a change in their careers.
Specialization in Dysphagia
Dysphagia is characterized by a person's difficulty in swallowing, that is, problems with swallowing solid or liquid foods. Studies show that 6 out of 10 people in the world suffer from this problem at some level. And that explains why so many speech therapists decide to specialize in dysphagia.
The work can be done in hospitals, ICU wards, but also in private clinics. Most of the patients that the speech therapist will deal with will be elderly people , as these are the most affected by swallowing problems .
Within the course, the speech therapist will learn all aspects of dysphagia, from the simplest cases to the most complex treatments, in addition to having an ethical and theoretical basis on the subject.
Educational Speech Therapy
The educational speech therapy course aims to expand the knowledge of a speech therapist so that she can deal mainly with children. An educational speech therapist will often be able to work within schools , observing possible problems of students and proposing treatments for them.
Other activities that a professional of the type can carry out are language, writing and speech workshops, always aiming to evaluate students to observe the problems to be solved.
The educational speech therapist can also work in her own private clinic , receiving cases indicated by schools or by the child's own parents who noticed a deficiency in their communication, whether in speech, writing or receiving information.
How Much Does a Speech Therapist Earn?
There are several functions and different career levels for a speech therapist to act, so the salaries of a professional in the field can be varied, but it is possible to have an idea of ​​the overall average for the placements.
How Much Does a Speech Therapist in Early Career Earn?
At the beginning of the career, the functions to be performed require less responsibility and are based on basic care and screening, so wages may be lower.
Small Business: R $ 1,567.00
Medium Companies: R $ 2,037.00
Large Companies: R $ 2,648.00
How Much Does an Intermediate Level Speech Therapist Earn?
With more experience and, consequently, more responsibilities, the speech therapist performs more specific jobs (depending on her area of ​​specialization) and salaries tend to increase considerably.
Small Business: R $ 2448.00
Medium Companies: R $ 3,183.00
Large Companies: R $ 4,138.00
How much does a speech therapist with a consolidated career earn?
In leadership positions and with much more experience, the speech therapist can earn much more. For that, it is not enough just years of experience in the area, but also a lot of study and dedication within each function that the professional wants to perform.
Small Business: R $ 3,825.00
Medium Companies: R $ 4,973.00
Large Companies: R $ 6,465.00
The work of a speech therapist may seem difficult, but it is very gratifying to see treatments, preventions and campaigns taking effect. Health professionals, in general, like the idea of helping people in some way and speech therapists are able to see these changes up close, with the results they get with each patient, whether in preventing or curing a disorder.
See also: Maternity Leave – Questions and Answers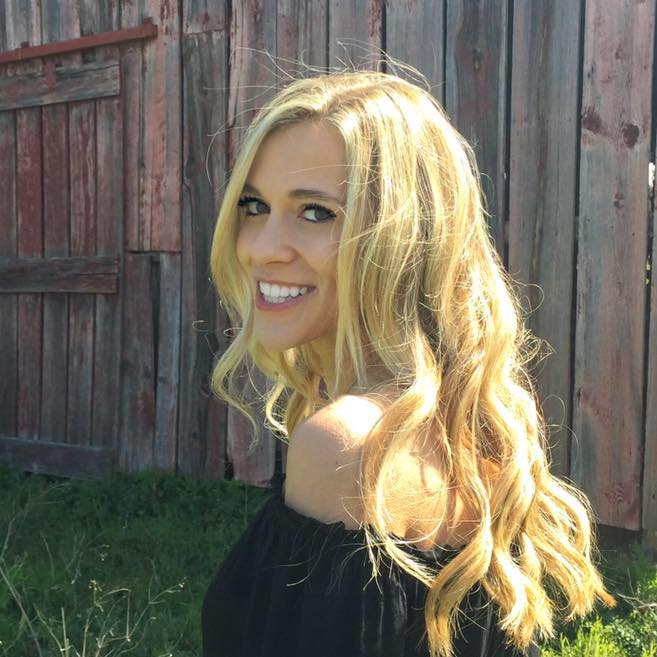 My name is Dr. Alexis Hart I am 38 years old, I am the mother of 3 beautiful children! Different ages, different phases 16 years, 12 years and 7 years. In love with motherhood since always, I found it difficult to make my dreams come true, and also some more after I was already a mother.
Since I imagined myself as a mother, in my thoughts everything seemed to be much easier and simpler than it really was, I expected to get pregnant as soon as I wished, but it wasn't that simple. The first pregnancy was smooth, but my daughter's birth was very troubled. Joana was born in 2002 with a weight of 2930kg and 45cm, from a very peaceful cesarean delivery but she had already been born with congenital pneumonia due to a broken bag not treated with antibiotics even before delivery.