Here is a delicate and essential question in the life of every pregnant woman: Ensuring peaceful nights of sleep! Imagine just being able to settle in bed with that big belly, controlling the anxiety that is at a high with the expectation of the baby's arrival, dodging the effects of the hormones that are in turmoil…. Yes, it is not an easy task! For this reason, problems such as sleep disorder are common during pregnancy.
Importance of Sleep in Pregnancy
And sleepless nights do nothing good for anyone and even less for pregnant women, who need to be rested, avoiding increased anxiety, stress and low immunity . Besides, we know how important a good night's sleep is to recharge your batteries and keep going steady and strong on this wonderful journey, but yes, exhausting too!
It is still worth mentioning that with the arrival of the baby, some nights will be compromised. Who has never heard a few times: Prepare to sleep now, because later with the baby…. Forgets! Well, it's not always like that, but I think it 's a really good tip!
So the time to rest and sleep well all night is now! Learn how to avoid sleep disturbances to ensure that nothing gets in the way of your well-deserved rest. And if you are already experiencing this problem, don't worry. There are effective treatments and important tips to help you fight this disease! Stay tuned and take care that nothing gets in the way of your nights sleep.
Sleep Problems During Pregnancy (h2)
In the first months of pregnancy, some factors can contribute to the sleep nights are no longer the same. The hormonal changes, the weight, the growing belly and the nausea typical of this phase can disturb the rest of every night.
If you are experiencing this problem, don't feel alone. Studies show that between 66% and 94% of pregnant women suffer from some type of sleep disorder during pregnancy, which may appear early on, but which are usually more pronounced after the third trimester .
Know how to recognize when the difficulty to sleep is impacting on your quality of life, especially at this moment that physical and psychological rest is so important and know some specific problems that are directly related to the common sleep disorder that occur during pregnancy.
Causes of Sleep Disorder During Pregnancy
From the moment the woman discovers the pregnancy nothing is the same. Also, he could! It's quite a change! It is a whirlwind of emotions and expectations that leave anxiety up there. Imagine, then, lying down peacefully for a peaceful night's sleep?
The hormonal changes, weight gain , the belly grows and gets in the way in time to find a better position in bed, like going to the bathroom all the time impair the quality of sleep during pregnancy.
Many women are able to circumvent these annoyances and guarantee their nights well slept , but most suffer from a disturbance that impairs sleep. This disorder is not always considered a disease, but when it really disturbs the nights that should be rest, the ideal is to seek treatment.
Insomnia is one of the problems that disturb the sleep of pregnant women. It is when nighttime awakening occurs, difficulties to reconcile sleep or poorly restful sleep . Usually in the first trimester it is caused by the malaise typical of this period, plus the anxiety about the recent discovery of pregnancy.
After this stage, weight gain, the difficulty of finding a comfortable position in bed, the desire to go to the bathroom frequently and even the baby's movements are pointed out as causes of insomnia.
An excessive daytime sleepiness is a common complaint of pregnant women. The causes in the first trimester may be related to hormonal changes and after this period it may be due to insomnia or another disorder that impairs the rest during the night.
The snoring and apnea sleep disorders are also affecting pregnant. It can occur due to overweight and gestational diabetes . There is still the syndrome of restless legs, common during the third trimester. It is a syndrome of neurological cause, which causes the legs to move from side to side, disrupting rest.
Regardless of whatever the problem is, it must be addressed. Pregnant women need peaceful nights of sleep, rest with quality so that it does not interfere with their clinical condition and even harm the baby.
How to Treat Sleep Disorders in Pregnancy
Some situations that impair sleep can be avoided and in other cases only with treatment that it is possible to improve the quality of rest nights. During prenatal care it is important that you report to your doctor if you are experiencing this problem so that he can monitor if there is any cause that deserves more attention and care.
Some actions like keeping blood pressure stable, weight controlled with a balanced diet . Practice of physical exercises and when necessary, the use of medications to manage anxiety may be recommended to treat sleep disorders during pregnancy.
Tips to Help Sleep in Pregnancy
At each stage of pregnancy, the factors that can impair sleep are different and for each of them specific attention and care will be needed to treat the causes. However, some tips can help you ensure more restful nights during pregnancy:
– Prize for a comfortable bed, after all such a stimulus is difficult to resist.
– Use curtains in the bedroom to keep the atmosphere dark and pleasant.
– Prioritize healthy and light foods, especially at dusk
– Use soft pillows to support your head and to stay between your knees.
– Avoid TV shows or busy programs at night. The calmer you are, the easier it will be to fall asleep and rest peacefully
– A good reading before bed can stimulate sleep. Worth a try!
Poorly slept nights even have consequences for the well-being of future moms , so follow the tips on how to get around the discomfort and if you really can't guarantee your nights sleep be sure to consult your doctor so that he can check if there are more important causes that deserve treatment.
But remember: It really is worth an effort to guarantee your nights sleep now because you already know, then with the baby on your lap there is no treatment that can help, just a lot of love and dedication to endure sleepless nights taking care of your treasure. But these nights, even if it's clear, will give you a lot of pleasure!
See Also: Anxiety Report in Pregnancy – Time That Seems Not To Pass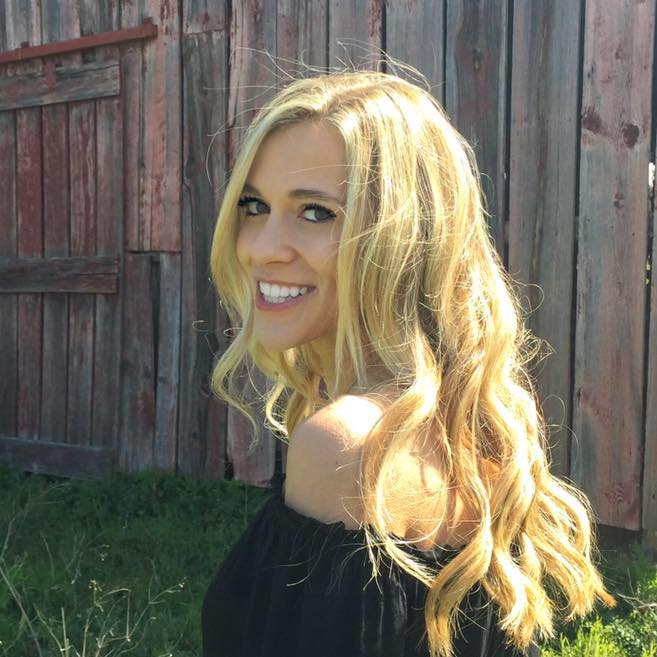 My name is Dr. Alexis Hart I am 38 years old, I am the mother of 3 beautiful children! Different ages, different phases 16 years, 12 years and 7 years. In love with motherhood since always, I found it difficult to make my dreams come true, and also some more after I was already a mother.
Since I imagined myself as a mother, in my thoughts everything seemed to be much easier and simpler than it really was, I expected to get pregnant as soon as I wished, but it wasn't that simple. The first pregnancy was smooth, but my daughter's birth was very troubled. Joana was born in 2002 with a weight of 2930kg and 45cm, from a very peaceful cesarean delivery but she had already been born with congenital pneumonia due to a broken bag not treated with antibiotics even before delivery.