When our immune system is exposed to something it considers dangerous or potentially dangerous, it tends to react differently. And depending on our genetic predisposition, this reaction can be exaggerated, generating what we know as an allergy. And among the many existing types, skin allergies are perhaps the most well-known and are undoubtedly the most common among all people. In today's text we will gather all the information you need to know to better understand what skin allergies are and what they can cause.
What are Skin Allergies?
We can define skin allergies as any type of manifestation resulting from a hypersensitivity of the skin , which causes the immune system to overreact to some type of external agent.
As the skin is the largest organ in the human body, allergies can occur in practically all parts of our body and at different times in life. There are, for example, many types of allergies that are much more common in babies and children , such as atopic dermatitis. On the other hand, many of them are common at any age, such as contact dermatitis and angioedema.
Causes of Skin Allergies
The topic of skin allergies, as you may already have noticed, is quite broad. This means that, while there are several types, each of them can have many different causes, which makes the list of possibilities quite extensive. However, there are some factors that are more common and that can cause different types of skin allergies. The main ones are:
Food intake, especially shrimp, peanuts and milk, which tend to cause allergies more easily
Pollen
Contact with certain chemicals
Sweat
Environments with very high or very low temperatures
Insect bites
Mold contact
Use of costume jewelry
Use of certain medications
Certain types of soaps
Animal hair
As we have already said, these are not the only causes of skin allergies, as this is an extensive topic. However, they are the main causes of the most common types and they will certainly help you to better understand how this type of allergy manifests itself.
Types of Skin Allergies
Since there are many skin allergies, it is important to know at least the most common, their characteristics and how they are manifested in our body. Therefore, we have separated a list so that you can understand with a little more depth what each one is about, which are:
Contact dermatitis
Atopic Dermatitis
Angioedema
Urticaria
Contact dermatitis
Contact dermatitis, as its name suggests, is triggered when a person comes into contact with an allergic agent. Its main symptoms are redness and itching of the skin, and there may be swelling, dryness and blisters in more severe cases . In these cases, the treatment is done to alleviate the symptoms and avoid contact with the agents so that the person does not have serious conditions again.
Atopic Dermatitis
Atopic dermatitis is a type of allergy that manifests itself in phases , with the most acute manifesting when the contact with the causative agent is more constant. Among its main symptoms are also redness, itching, skin irritation and even scabs that can present fluids, in more severe cases. It is more common in babies in their first year of life, but it can also manifest in young people and adults.
Drug treatments can alleviate your symptoms, but a doctor usually tries to recommend ways to avoid contact with things that can trigger this type of allergy, such as soaps and shampoos and even contact with animals.
Angioedema
Angioedema is a type of allergy whose main characteristic is the swelling of thinner areas of the skin , such as the lips, scrotum and eyes. It occurs due to the dilation of blood vessels in this region that cause plasma fluid to leak into the extravascular tissue.
When allergic, angioedema can be the result of a poisonous insect bite , certain medications or even some type of food. The treatment is usually done quickly and, unlike most skin allergies, it does not usually come back so easily, only if the exposure to these factors is repeated.
Urticaria
Usually caused by an allergic reaction to a certain type of medicine, urticaria has as its main symptoms intense itching and redness of the skin, which can cause the famous wheals to appear, which are nothing more than rashes caused by itch.
There are many cases in which the factor that triggers hives is not known, causing them to appear and disappear spontaneously. Despite this, this type of allergy does not usually cause major complications.
Skin Allergy Treatments
The treatment for each type of allergy can vary according to several factors, since skin allergies are diverse. These factors can be:
The causative agent of the allergy
The type of skin allergy
The allergy stage
In general, doctors may recommend corticosteroids or antihistamines to relieve symptoms. What is also usually done is the identification of the causative agent , followed by the recommendations so that you do not contact it and, consequently, prevent the allergy from manifesting itself again.
When it comes to skin allergies, the subject is really vast. There are several types and also the way they are manifested. Still, it is important to know more about this type of condition, mainly to understand why they manifest themselves in our bodies and how we can treat them. Furthermore, the most important of all is knowing how to avoid this type of allergy so that we can live more peacefully and without so many complications that they may seem small, but that can affect our lives in different ways.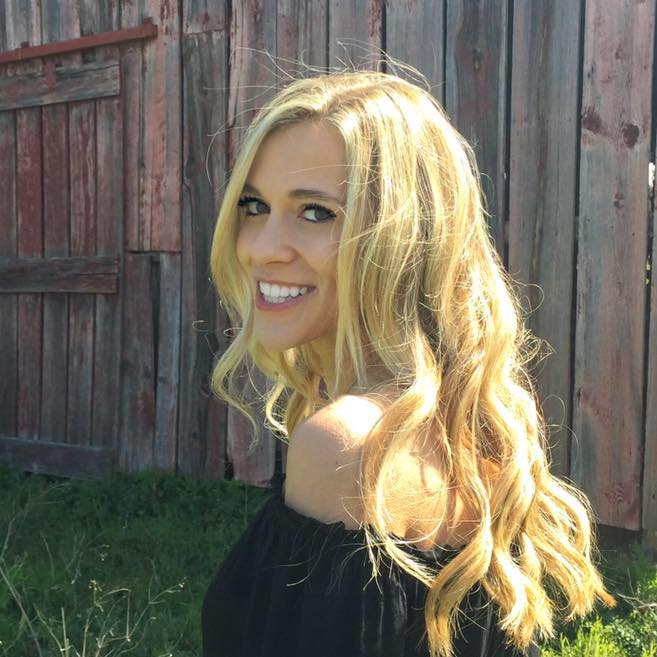 My name is Dr. Alexis Hart I am 38 years old, I am the mother of 3 beautiful children! Different ages, different phases 16 years, 12 years and 7 years. In love with motherhood since always, I found it difficult to make my dreams come true, and also some more after I was already a mother.
Since I imagined myself as a mother, in my thoughts everything seemed to be much easier and simpler than it really was, I expected to get pregnant as soon as I wished, but it wasn't that simple. The first pregnancy was smooth, but my daughter's birth was very troubled. Joana was born in 2002 with a weight of 2930kg and 45cm, from a very peaceful cesarean delivery but she had already been born with congenital pneumonia due to a broken bag not treated with antibiotics even before delivery.