The human body is extremely diverse and complex. For this reason, it is very common that we are not aware of all the diseases that can affect us. However, it is important to acquire knowledge about little-known diseases and better understand why they develop. One of these diseases is sjörgen's syndrome , which not everyone is aware of, but which can lead to serious consequences. If you want to know more about it, read the text to the end and check it out!
What is Sjörgen Syndrome?
Sjörgen's syndrome is an autoimmune rheumatic disease whose main characteristic is dryness of mucous membranes , especially of the mouth and eyes. It bears this name because it was discovered by the Swedish doctor Henrik Sjögren in the 1930s . It is estimated that it affects up to 2% of the population, which is considered a very high number for a rare disease.
Sjörgen's syndrome can affect anyone, although it is much more common in women over 40, especially those who already have some other autoimmune disease.
It is important to note that not all cases of dry mouth and eyes have to do with this disease. It is very important that, when a person has these symptoms, see a doctor as soon as possible to check what it really is and for an appropriate treatment to be done.
Or what causes Sjörgen's Syndrome?
To date, no specific cause has been discovered for the onset of this disease, although there are several hypotheses, such as those that point to hereditary and genetic factors or those that point to infection by certain types of viruses and bacteria as a trigger for the appearance of this syndrome.
Symptoms of Sjörgen's Syndrome
Some of the main symptoms of sjörgen syndrome are:
Dry eyes
Dry mouth
Sensitivity to light
Blurry vision
Feeling that your eyes are full of sand
It is worth noting that these are just some of the main symptoms and that the disease can manifest itself in several other ways, making it difficult even for specialists to identify what it is about on a first impression.
How does Sjörgen's syndrome manifest itself?
The first signs that a person has sjörgen's syndrome occur when a person has recurrent inflammation in regions that have mucous membranes, especially in the salivary and lacrimal glands. This is because there is infiltration of lymphocytes in the glands that produce these mucous membranes, causing the body to become more dry.
Despite being more common in the eyes and mouth, sjörgen's syndrome can affect several other regions of the body, such as the skin, lungs, vagina, liver, pancreas and kidneys.
Such inflammation can cause several symptoms, such as:
Joint pain
Difficulty breathing
Kidney problems
Dryness of the skin
It is also worth mentioning that sjörgen's syndrome is divided between primary and secondary. The primary occurs when it manifests itself and the secondary, when it is accompanied by another autoimmune disease such as lupus or rheumatoid arthritis, for example.
How is the Diagnosis done?
Because it is a disease that can manifest in different ways, it is often difficult to diagnose sjörgen syndrome. When a person has some of the symptoms that we describe here, several tests are done, but often they can also be confused with other diseases.
For a doctor to be able to make an accurate diagnosis, it is necessary to survey a patient's history and perform specific tests carefully to analyze the results. Only in this way is it possible to be sure that it is sjörgen's syndrome and not some other disease.
How is the treatment done?
There is no definitive cure for sjörgen's syndrome and its treatments aim to act directly on the symptoms, in addition to reducing the risks of complications that can arise and guaranteeing the person a more peaceful and normal life.
Therefore, it is common for several treatment methods to be applied. The use of eye drops and the constant intake of water can help to keep the person hydrated and prevent dryness of the mucous membranes quickly. In addition, certain foods that help in the production of saliva may also be recommended. When the problem hits the skin, the use of moisturizing creams is usually also prescribed by doctors. Another solution often found is to flush your nostrils repeatedly with saline.
Each case will depend on the symptoms that are presented and the needs of each patient. Because it is such a specific disease that requires so much attention from the doctor, it is important that the person knows how to take care of himself / herself and that he / she follows all recommendations in the best way possible.
Despite being a rare disease, sjörgen's syndrome can bring many complications to those who have it. For this reason, it is always important to know how to cope, especially in cases where the diagnosis is so difficult to make. To understand more about diseases like sjörgen's syndrome is also to understand more about our own nature and the complexities of our body. And that undoubtedly can help us in many things in our lives.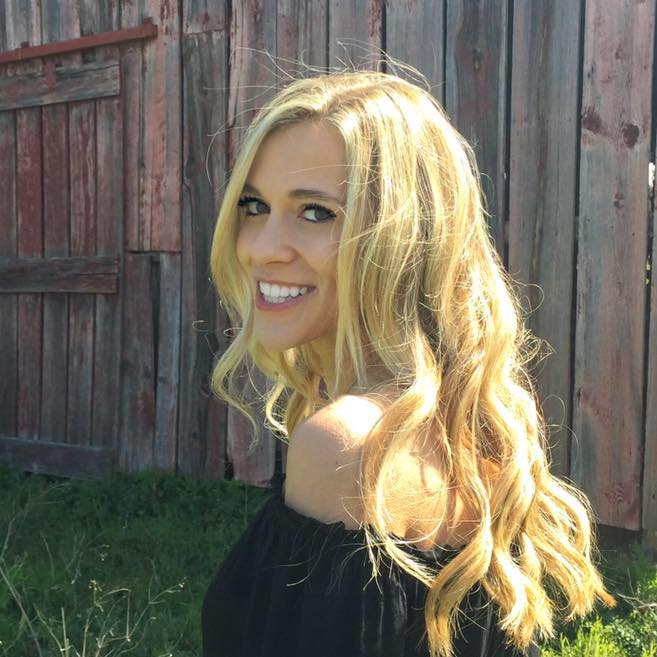 My name is Dr. Alexis Hart I am 38 years old, I am the mother of 3 beautiful children! Different ages, different phases 16 years, 12 years and 7 years. In love with motherhood since always, I found it difficult to make my dreams come true, and also some more after I was already a mother.
Since I imagined myself as a mother, in my thoughts everything seemed to be much easier and simpler than it really was, I expected to get pregnant as soon as I wished, but it wasn't that simple. The first pregnancy was smooth, but my daughter's birth was very troubled. Joana was born in 2002 with a weight of 2930kg and 45cm, from a very peaceful cesarean delivery but she had already been born with congenital pneumonia due to a broken bag not treated with antibiotics even before delivery.