The couple love each other so much that it ends up overflowing with so much love and a new life is on the way. But how to relate, have a peaceful sex life in pregnancy? A thousand things can go through the head of the pregnant woman and dad and sexual intercourse during pregnancy may be more widely spaced than it was before the pregnancy due to insecurity or fear. But in the end, can you have sexual intercourse during pregnancy? What precautions to take, what to avoid?
Gender and Pregnancy
Often the couple's sexual life goes very well, but after pregnancy, sex begins to be avoided for fear of hurting the baby or for any problem that may happen. But what many pregnant women do not know that sexual intercourse during pregnancy can only bring benefits to the woman or the couple , both in terms of affection and health itself. The first step to be taken is the conversation with the obstetrician, if there is any kind of risk or restriction to sexual intercourse during pregnancy, the obstetrician will certainly indicate the couple's sexual abstinence.
Sexual Abstinence
Abstinence is indicated in cases where uterine contraction (orgasm) or even penetration can cause unwanted effects and the most frequent risks that cause sex to be avoided are: bleeding, placenta previa, incompetence cervical isthmus and some other problems that can cause the baby is born prematurely or even at risk of miscarriage.
Free from a risky pregnancy? So it's time to date! Did you know that sexual intercourse in pregnancy can provide a much more intense orgasm?  Yes, all of this due to the large amount of blood that circulates in the clitoris region of the pregnant woman and can provide a much greater sensitivity now during pregnancy.
In addition, some women who have never had so much sexual appetite may be too bright for their partner's joy.
Tips for Sexual Intercourse in Pregnancy Every Trimester
Some barriers may arise for sexual intercourse during pregnancy, even if there is no high-risk pregnancy, a certain discomfort may arise between the couple at the time of pleasure.
First Quarter
The fear of hurting the baby is a fact among first-time couples, but if there is no veto from the doctor, why not take advantage and date? Well, in the first weeks the woman may be afraid of having sexual intercourse, precisely because of the threat of the first 12 weeks and then the sex becoming "strange" is even normal and super understandable the initial fear.
So the first tip is to talk to the doctor. The initial nausea can also be the reason for the decrease in the frequency with which the couple has relationships, not to mention the women who are "disgusted" by the husband. In some cases the body in the process of change can be "shameful" for the woman but you know what? if you play friend, dating someone you love is so good…
Second Quarter
It is at this stage that the pregnant woman may be more willing to date. Already without the nausea of ​​the first trimester, now is the time that the hormones are more "balanced" and for sexual intercourse in pregnancy the third trimester is the most appropriate phase.
Sexual positions even before pregnancy can be more difficult to do due to the weight of the belly and the discomfort it causes, but sex is safe at this stage of pregnancy. A tip to improve dating at this stage is the use of water-based lubricating gels like FamiGel. They play the role of mucus, improve vaginal lubrication by increasing pleasure and even control vaginal pH by preventing the proliferation of bacteria and fungi. You can purchase it here in our online store.
Third quarter
It is the most tiring phase for women. In addition to having to carry a heavier belly, appetite may decrease in some cases due to common pregnancy pains such as back pain, lower abdomen and shortness of breath that appears at this stage.
Some positions can help intercourse during pregnancy in the third trimester, such as the side position, where the belly does not interfere at all. Another nice position for pregnant women is sitting on the man's lap or even on top.
So she can conduct the movements according to her will and avoid post-relationship concerns. The position of father and mother should be avoided, as well as more sudden movements, of course, a more ardent relationship should be left for the baby's post-birth and protection . Although the amniotic pouch protects the baby and he feels absolutely nothing, preserving it costs nothing.
A problem that is even true in women with totally healthy pregnancies is post coitus cramps. These catch any pregnant woman in shock, but they are normal at any stage of pregnancy, only the mucus has to be monitored, if there is blood, a doctor should be sought as soon as possible to check for possible labor .
A pregnant woman even one day before giving birth may have sexual intercourse during pregnancy, in fact the relationship stimulates normal childbirth and is recommended to help with dilation. Regardless of the quarter, the secret is caution. As I said, leave sex more full of spirit and strength for later, also leave to try new positions of the Kama Sutra, climb the chandelier or more daring fantasies after the recovery from childbirth ok?
The affection between the couple is fundamental for a pregnancy full of pleasure and health. Talk to your doctor and your husband together, of course, an enlightened couple is worth gold and brings a much healthier pregnancy sex life.
Taking advantage of the space, I would like to tell a novelty to our pregnant readers. Famivita and I, thinking about the nutritional needs and also difficulties of women during the gestational phase, developed a complete gestational multivitamin with all the vitamins and minerals important for fetal development with a differential of the other vitamins, the size of the capsule. As it is very difficult to swallow capsules and tablets during the period of nausea and nausea, which in some cases can extend throughout pregnancy, we produce the vitamin  FamiGesta  in small capsules that are easily swallowed, the size of an MM's. You can purchase it here our online store.
To the next!
See more: Postpartum Care – Sexual Relationship Post or During Safeguarding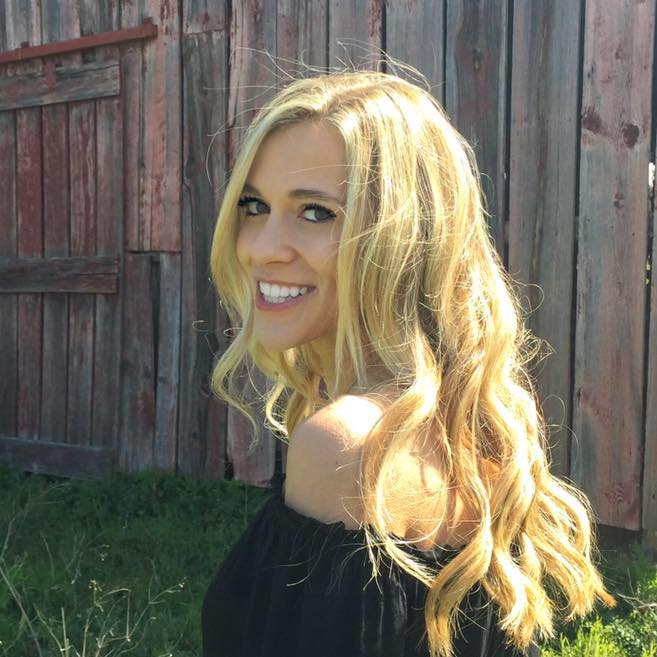 My name is Dr. Alexis Hart I am 38 years old, I am the mother of 3 beautiful children! Different ages, different phases 16 years, 12 years and 7 years. In love with motherhood since always, I found it difficult to make my dreams come true, and also some more after I was already a mother.
Since I imagined myself as a mother, in my thoughts everything seemed to be much easier and simpler than it really was, I expected to get pregnant as soon as I wished, but it wasn't that simple. The first pregnancy was smooth, but my daughter's birth was very troubled. Joana was born in 2002 with a weight of 2930kg and 45cm, from a very peaceful cesarean delivery but she had already been born with congenital pneumonia due to a broken bag not treated with antibiotics even before delivery.