Sex is good, wonderful and moves the lives of many people! Of course, pregnancy is achieved through this means and a couple to live passionately must have an active and compatible intimate life. But what about when the woman is going through a period of time that needs to protect the sexual part? How does the husband influence this break of rest where it is necessary to give a time of sexual life for a full restoration of your health? Yes, sex in quarantine has a lot of influence from husbands and partners did you know?
Postpartum is a very delicate moment, women have many bodily alterations during pregnancy. The uterus, for example, undergoes a radical change of 1,000%. It grows 45 times its original size and housed a baby for nine months. Where the placenta was lodged in the uterine wall to feed and nourish the baby, there is a wound that needs to heal and that is why the quarantine exists. This is a minimum period that the woman's body needs rest to return to almost what it was before pregnancy. There comes the breach of guard and sex in the quarantine that can bring headaches for women in several aspects.
See, even if you're feeling good, sex in quarantine should be avoided. There were reports of sexual intercourse after delivery as soon as the mother went home from the maternity ward. Although it would have been a normal delivery if an epsiotomy and without any vaginal laceration in passing, the recovery period must be respected by the woman, but above all by the partner who ends up forcing the bar in several postpartum cases. Imagine if something unforeseen happens in the relationship, such as a uterine hemorrhage, for example?
There are cases in which sex is abolished from the couple's life during pregnancy as a precaution in cases of complicated pregnancies and the will could come from both parties. But the companion's decision to have sex in quarantine weighs heavily on the woman's decision. If the will is greater than the importance of sexual rest, then there are other ways to kill the couple's desire other than just penetrating any body hole that is from the waist down. Using creativity is essential, but always with caution so that there are no sequels and end up hurting your partner.
What Are the Consequences of Sex in the Quarantine?
Of course, not everyone is in a hurry and they want the playgroud to be released before the deadline, but the influence that pressure for sex has on the couple's life can end up precipitating things. A husband who insists that his wife have full sex with him before the 20 days of rest, may cause consequences that he does not even know may happen. The main one is infection . In cases of cesarean sections, there are even more risks for the woman because there are internal points there. Imagine that there are seven layers of skin and fabrics to be sewn and healed? Little time due to the complexity of the situation, isn't it? Opening the stitches is a common reality when you don't have at least a few days of rest.
Another little-thought-out consequence is the possibility of pregnancy in sex in quarantine. Think with me, if you have a 20-day-old baby, would you want to get pregnant so quickly? Although it is unlikely due to the freshness of the delivery, it is possible that the woman, still recovering from childbirth, has a moment of fertility. That is why I defend the protection, but if you think about breaking it with sex in the quarantine, then be it with precautions properly taken. Condoms, condoms and contraceptives are essential! Interrupted intercourse is not the best way to prevent pregnancy, nor is it the concern that the parturient may have after the sexual act. The burden on conscience comes laterthat the will passes and there it can become a ghost during the entire period when menstruation does not appear. It often takes up to months without showing up since breastfeeding women would have less or no periods at all.
When a woman needs to protect herself, the pressure for sex in the quarantine from her husband does not help recovery at all. Marital "obligations" can become a reason for fights and disagreements between the couple and, for that reason, talking a lot about this period could calm the spirits. It is also advisable for the insistent husband to talk to the obstetrician about the importance of keeping the postpartum days, even if the woman has to talk to the doctor beforehand and ask him to give guidance to her husband when he accompanies her. in the prenatal consultation. If he is a macho man who does not give his arm to cheer and does not accompany any consultation, then ask an influential person to speak discreetly about the matter in his presence.
As I said, there are several other ways to satisfy a couple sexually than penetration, dare, create and invent if the desire is too great, but avoid causing problems with the body and concerns about a possible new pregnancy. There is little care.
A tip for moms who intend to have another baby or have a tempting friend. Did you know that Patricia Amorim in partnership with the company Famivita developed some products that help couples to get pregnant faster? Among them are the fertility vitamins FamiFerti and ViriFerti , the lubricating gel that plays a role in cervical mucus and ovulation and pregnancy tests. You can get them here in our online store.
See also: Sex and Pregnancy – No Taboo and No Fears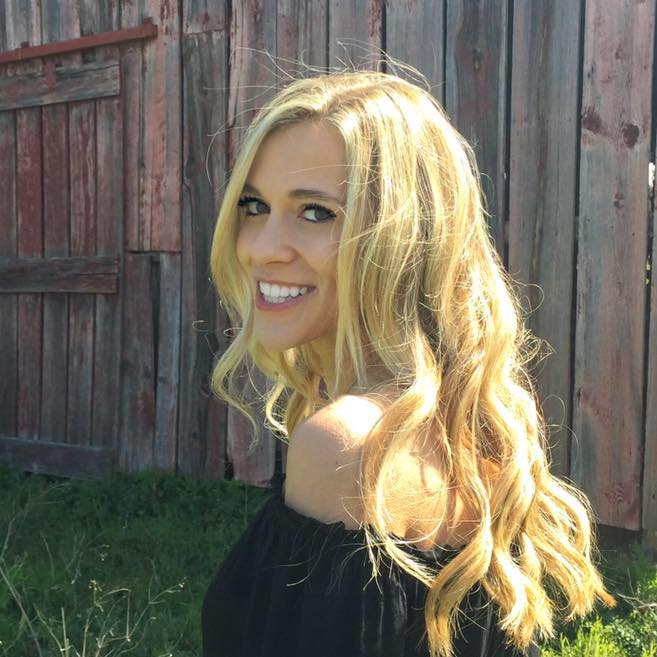 My name is Dr. Alexis Hart I am 38 years old, I am the mother of 3 beautiful children! Different ages, different phases 16 years, 12 years and 7 years. In love with motherhood since always, I found it difficult to make my dreams come true, and also some more after I was already a mother.
Since I imagined myself as a mother, in my thoughts everything seemed to be much easier and simpler than it really was, I expected to get pregnant as soon as I wished, but it wasn't that simple. The first pregnancy was smooth, but my daughter's birth was very troubled. Joana was born in 2002 with a weight of 2930kg and 45cm, from a very peaceful cesarean delivery but she had already been born with congenital pneumonia due to a broken bag not treated with antibiotics even before delivery.