There are those who say that sex is pleasurable at any stage of life, day and night, in every room of the house and whenever you feel like it. But what about the woman's menstrual days, is it also valid? Sex and menstruation are not always taken for granted, while for others it is just one more spice in the relationship.
There are couples who do not have a bad time for anything and sex and menstruation combine very well, why not? For the rest, I believe that for most menstrual visit days it means days off. There are also "vampire" men, who love to date during this period.
Everything obviously depends from couple to couple or even from person to person. There are couples that the woman does not mind dating menstruating, since the man does not support the idea, or vice versa. It can also occur in women who suffer too much during this period, with mood swings, fatigue, severe colic and due to their indisposition the word sex does not even cross their heads.
Increased Libido
What few people know is that during menstruation the vast majority of women have their libido at heights and their sexual desire is even more evident . For those who have problems with lack of lubrication then it is the alpha time, since dating these days favors the slip in penetration and different from the use of lubricants does not offer allergy or irritation risks.
But here come several other questions such as: Doesn't having sex during menstruation hurt? And thinking about the physical issue there is no problem at all. In relation to contracting diseases, the risks are greater. During menstruation, the vaginal pH of acid becomes alkaline and the protective plug of the vagina gives rise to bleeding, so in contact with any sexually transmitted or bacterial disease it will be more severe than normal. That is why it is recommended to use an intimate condom during sexual intercourse, especially these days.
IMPORTANT: Sex and menstruation are recommended as long as you are aware that during bleeding the vagina is more likely to contract infections. The use of condoms during sex avoids contamination of bacteria, sexually transmitted diseases and unwanted pregnancies.
Pros and Cons of Sex During Menstruation
For couples open to pleasure, they will be able to provide an extensive list of reasons to have sex when they feel desire and that includes menstruation. As we have already mentioned, women's intimate lubrication increases during this period, as does women's desire. Even with all the evolution of the human being, menstruation is still dealt with as a "monster", when in fact it is something so natural and commonplace in a woman's life.
Partner Information
For men who feel "disgust", it is worth clarifying that menstrual bleeding is nothing more than a flaking of the walls of the uterus and they are released because there was no fertilization of an embryo inside. The story that menstrual blood is dirty blood is a big myth! If you had this excuse to stop having pleasure and giving pleasure these days, it's over! Menstrual blood does not pose any risk of contamination for men, let alone women.
The only drawback at this stage is in relation to oral sex during menstruation as it is not a very comfortable situation for both. For those who don't mind, they can use the female condom or even an intimate tampon appropriate for the sexual act.
Intimate Absorbent For Use In Sex
The intimate tampon for sex during menstruation is a small sponge that must be introduced into the vagina and all the expelled blood is absorbed by it. Whoever has tested it, guarantees that it is imperceptible and there is no contact with the blood.
Another very common question regarding sex and menstruation is about getting pregnant. Some say that it is possible and others that it is not, and the great truth is technically speaking because the woman is not ovulating at this stage she would not become pregnant. But due to irregular or short cycles , a pregnancy can occur in this period.
If you do not intend to become pregnant at the moment, we recommend the use of condoms which, in addition to protecting against unwanted pregnancies, will prevent the spread of infections and sexually transmitted diseases.
For those women or couples who, for reasons of hygiene, prefer not to have sex during this period, they may end up discovering other forms of pleasure besides penetration . There are other options for couples, other touches and other ways to give and provide pleasure to those we love, just use your imagination. Who knows how to break taboos and discover that sex and menstruation can be good too?
See Also: Anal Sex Pregnant?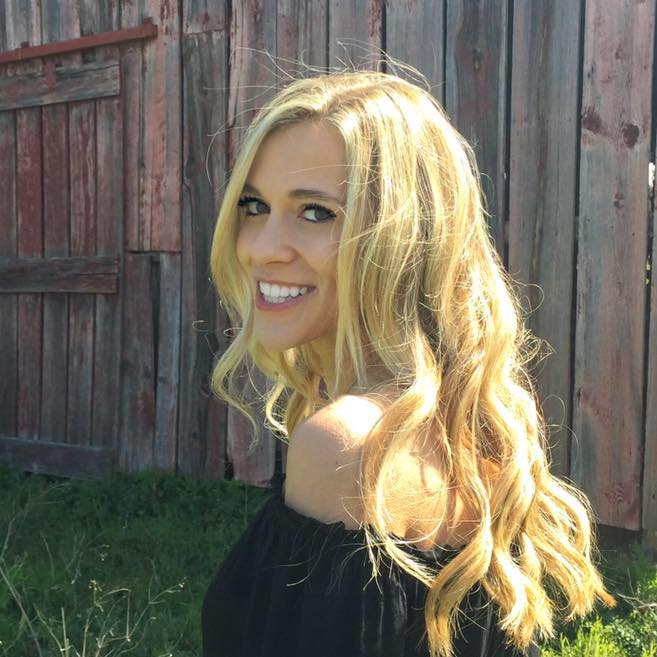 My name is Dr. Alexis Hart I am 38 years old, I am the mother of 3 beautiful children! Different ages, different phases 16 years, 12 years and 7 years. In love with motherhood since always, I found it difficult to make my dreams come true, and also some more after I was already a mother.
Since I imagined myself as a mother, in my thoughts everything seemed to be much easier and simpler than it really was, I expected to get pregnant as soon as I wished, but it wasn't that simple. The first pregnancy was smooth, but my daughter's birth was very troubled. Joana was born in 2002 with a weight of 2930kg and 45cm, from a very peaceful cesarean delivery but she had already been born with congenital pneumonia due to a broken bag not treated with antibiotics even before delivery.